The Perfect Tropical Venue for Your Events
Whether you're planning a birthday party, family reunion, wedding, or another exciting event, we've got the perfect tropical venue for your events in Puerto Galera. People will talk about your event for months, or even years because we specialize in hospitality and creating an experience your guests will remember.
Tropical Venue for Your Events in Puerto Galera
You'll be amazed at our large, open-air seating patios, seaside lawn, and semi-private sand beach. Perfect for up to 40 guests, our full wait staff is here to help your event be spectacular! With plenty of seating room, indoor and outdoor open space, an infinity pool, and a relaxing ambiance, our resort is a prime location.
Our food is to die for, and the view unforgettable. To top it all off, we also offer multiple food options from buffet to plate meals and a full restaurant menu of International, Filipino and Mexican dishes. The full bar and robust sound system will complement any event you're planning and if your guests are traveling to the event, we also have plenty of rooms available.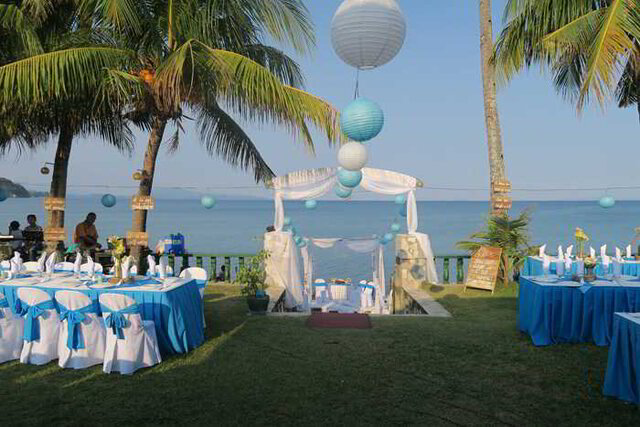 Beach Weddings in Puerto Galera at BADALDZ
Adult Birthday Parties in Puerto Galera at BADLADZ
The great thing about having your birthday party at BADLADZ Beach Resort is the option to take advantage of all the resort amenities that are available to our customers during their events such as:
Beach Front Facilities
Swimming Pool
Space for a DJ or Live Band
Barbecue or Catering
Bar with a Variety of Drink Options
Friendly and Fun Staff
Photography and Videography
Our customers have had excellent birthday parties with us here at BADLADZ and appreciate the extra effort we put in to make it a memorable event.
Check out the video below of one of the birthday parties hosted at BADLADZ Beach Resort.
Children's Birthday Parties in Puerto Galera at BADALDZ
We also host birthday parties for children and families. We can arrange for a clown to come to the party for entertainment throughout the day. The pool is always a big hit with the children and will keep them happy for hours. The adults can sit back and enjoy snacks and cold beverages while they enjoy the breeze off the ocean.
In the video below you will see one of the children's birthday parties we held at BADLADZ Beach Resort. You'll even see the kids get down and boogie to the DJ. 🙂
Other Group Events at BADLADZ Beach & Dive Resort
We host a lot of different types of groups, clubs, and organizations at BADLADZ Beach Resort here in Puerto Galera. Below you will see some of the groups we've hosted.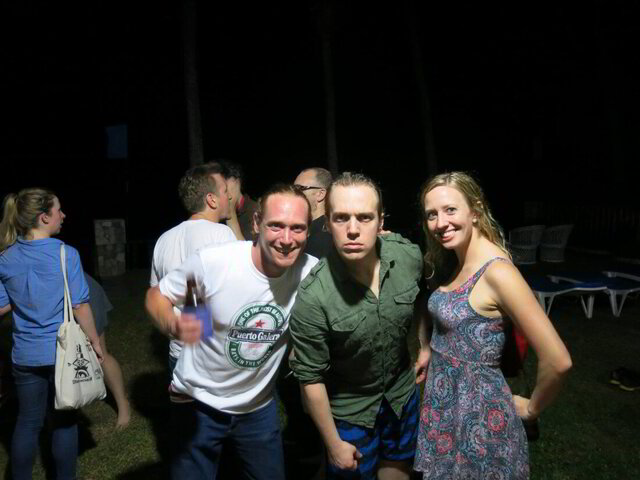 Magner's International Comedy Festival
The Magner's International Comedy Festival took a tour of Hong Kong, Singapore, and Manila this year and they needed a place to get away from Manila for a few days during their time off.
They wanted a place to hang out as a group while they ate, drank, enjoyed some fun activities, and relaxed. That's exactly why they chose BADLADZ as the site of their group's retreat.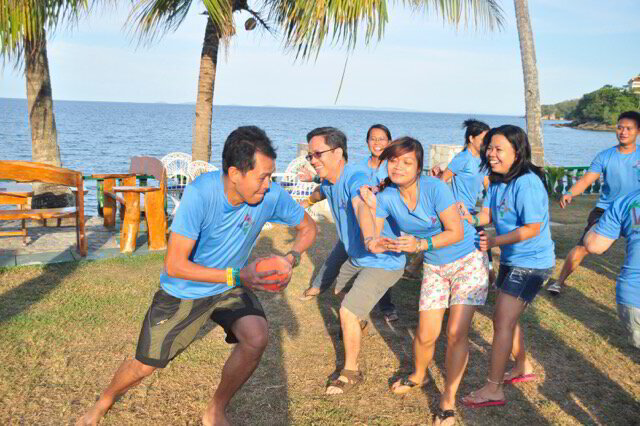 A group from CQC of the Development Academy of the Philippines came for their annual Group Team Building activity. Their stay with us was an amazing experience and the entire team was able to take something special away from this event here at our beautiful beach resort in Puerto Galera Philippines.
Video of Small La Laguna Mindoro Philippines
Here's another beautiful spot just about 6 km from BADLADZ. We'll take a look around here. This is Small La Laguna, right there just off…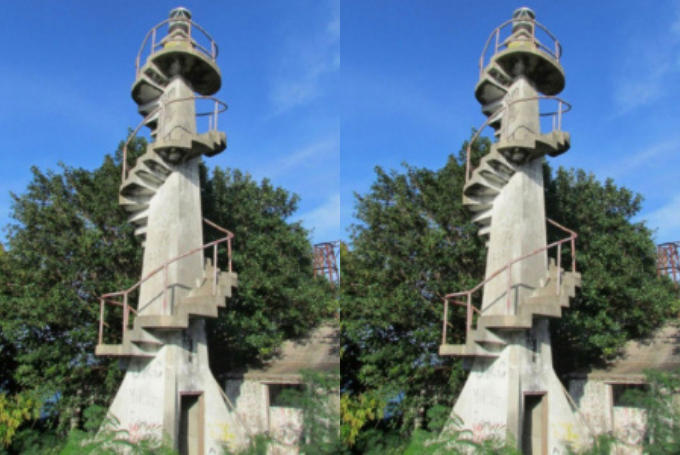 The Derelict Lighthouse in Puerto Galera
Ok, we're here in West Escarceo now, let's take look around at these amazing lighthouses in Puerto Galera that have been here for many years…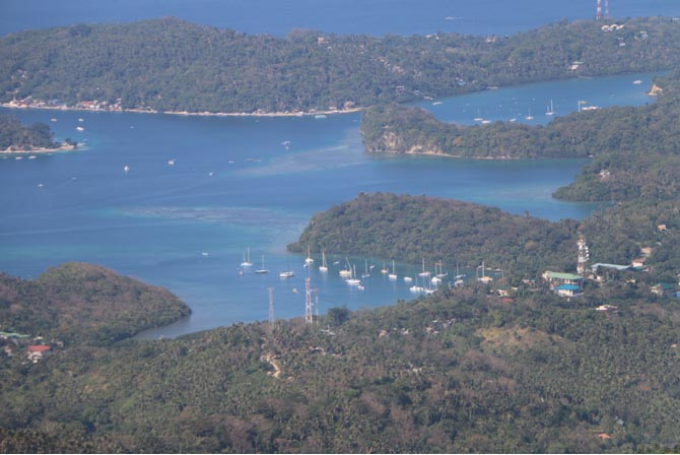 Video of Sabang, Small La Laguna and Big La Laguna in Puerto Galera
Looking for a Video of Sabang, Small La Laguna, Big La Laguna in Puerto Galera? This is a great view of all three beaches forming…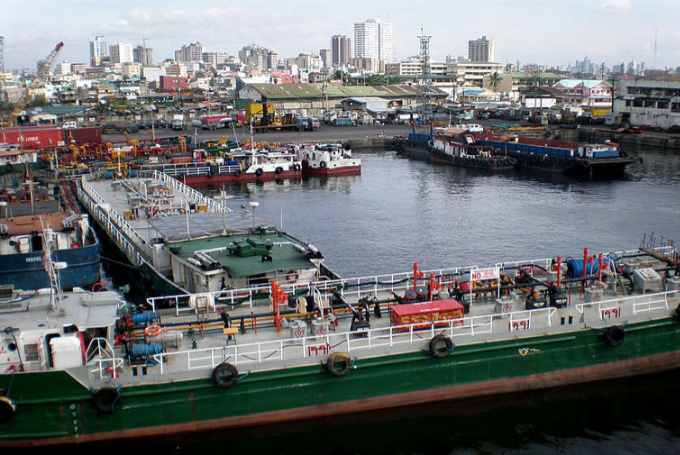 Customs in the Philippines (Import/Export)
The Bureau of Customs (BOC) also known as the Bureau of Immigration is an agency of the Department of Finance. It is charged with delegating…
Host Your Event at BADLADZ Beach Resort