Puerto Galera has always been a perfect place for fun and adventure for both solo and group travelers. While solo or couple travelers are pretty common, groups and company travels are also becoming well known this time of year. In this article, I will talk about the Puerto Galera group accommodation and where to find a perfect place to stay with your group.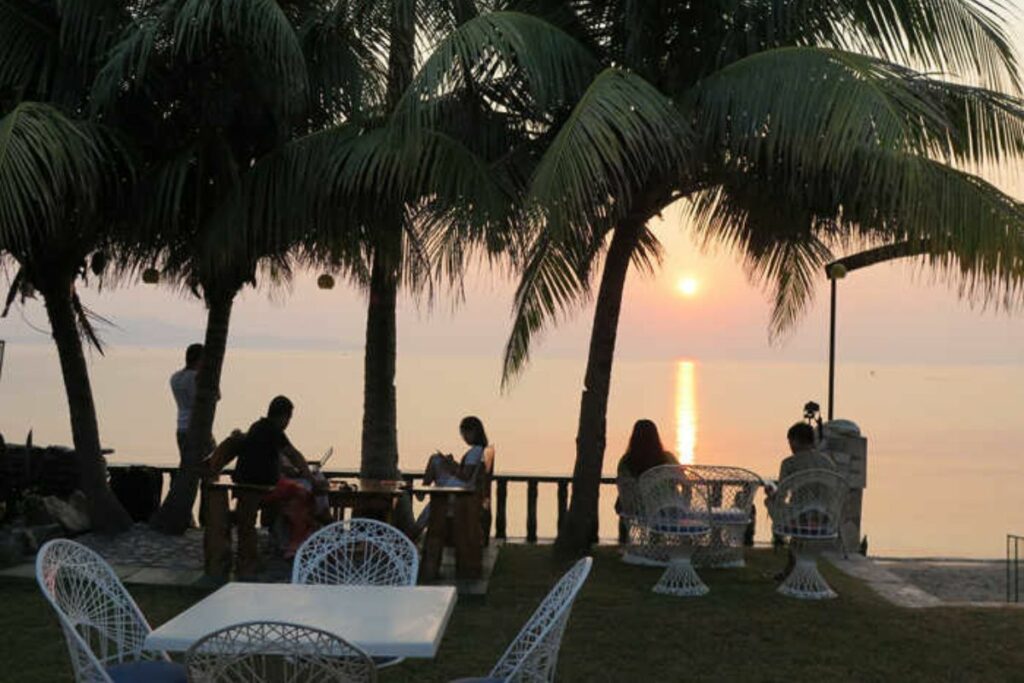 Puerto Galera Group Accommodation
If you are looking for a place to have a team building, company outings, or just a group of friends that want to have some fun for a weekend. Puerto Galera will not disappoint you. Here there are a variety of things to do from land activities to water activities and many more.
For choosing a place to stay there's also a lot of option for hotels and resorts but only few can properly accommodate groups as a true Puerto Galera group accommodation and one of them is our very own BADLADZ.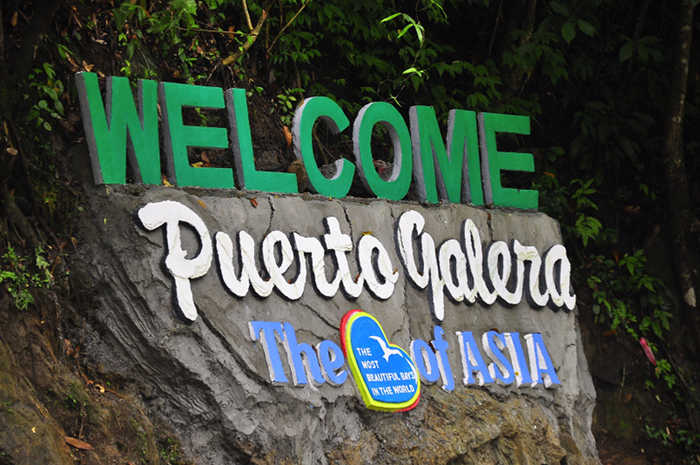 Our BADLADZ Resorts have been open since 2003 starting with BADLADZ Dive Resort and have been offering Puerto Galera group accommodations ever since. Because of this BADLADZ already has built its reputation on handling and hosting group events. Making BADLADZ the perfect tropical venue for your events.
Just this month we had another group that came over and had fun at our newly renovated BADLADZ Beach and Dive Resort, The Inspection Company (TIC).
TIC Group Chooses BADLADZ Beach and Dive Resort for their Puerto Galera Group Accommodation
The TIC group arrived at the shore of Small Tabinay beach by the boat arranged by the resort. These are private boat leaves from Berberabe private port at Batangas City and go directly in front of the BADLADZ Beach and Dive Resort.
This option is always available for groups and even for a couple of travelers that want to land directly in front of the beach resort without going through the pier. Anyone that wants to have this option must contact us ahead of time for the resort to arrange these private boats.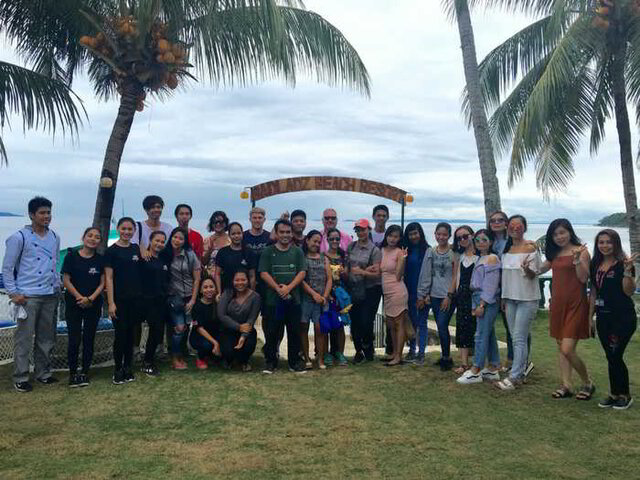 Arriving at BADLADZ in Puerto Galera
The group arrived at BADLADZ Beach and Dive Resort at around 8 in the evening just in time for dinner. They unpacked their bags and sat down at a long table where we prepared some of the BALADZ food delicacies.
After dinner, most of them went to their rooms to get some rest and some stayed up to have some beers in our 24 hours bar.
The next morning which is basically their first day, they went out to explore the beauty of Puerto Galera.
1st Day – Tour Around Puerto Galera
For them to enjoy and experience the beauty of Puerto Galera since most of them are first-timers here, we get them a private jeepney and a tour guide to show them around. They drove around the thrilling hillside road of Mindoro Island.
The last stop they visited for this day was in Barangay Villaflor 14 kilometers away from BADLADZ Beach and Dive Resorts, where the natural wonder of Puerto Galera is located, the Tamaraw Falls.
Here they spent the whole afternoon swimming in the cool and clear pool below the waterfalls, picnics, and of course, taking some selfies with the beauty of the falls.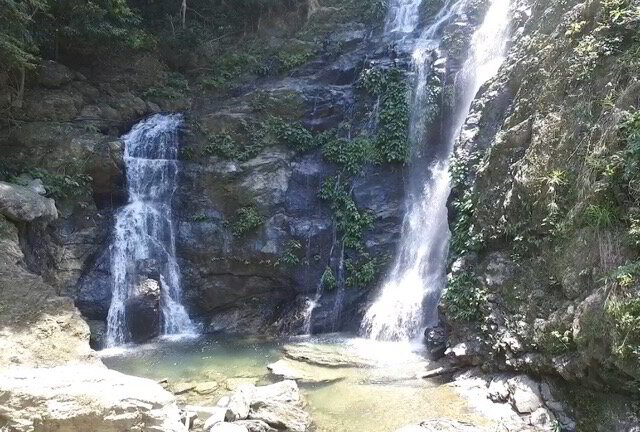 2nd Day – Ponderosa and Zip Line Adventure
On their 2nd day, they went to Ponderosa Golf Course. Ponderosa is 8 kilometers away from the resort, it has a small 9 hole par 3 golf course. This is located high up in the mountain making it a perfect place to enjoy the fantastic view of the whole Puerto Galera.
This is also the same place where they experienced zip-lining from the mountain top going down, they sure loved the thrill and excitement for this day.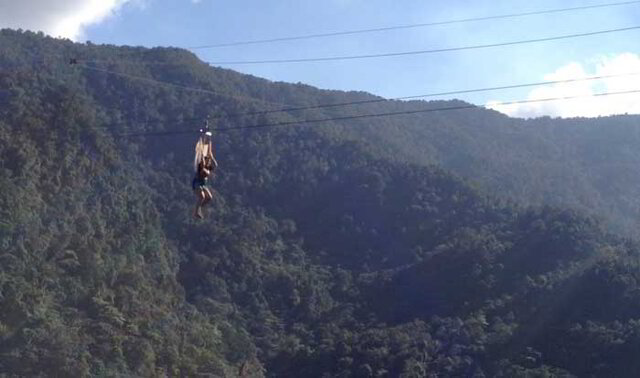 3rd Day – X-Treme Sports and White Beach Escapade
On their 3rd day, they visited the X-Treme Sports Philippines Adventure Park, this awesome park is located 2 kilometers away from the resort. Here they enjoyed lots of group activities such as Paintball Shooting, Go Cart Racing, mud ATV's and many more. They can't stop talking about how awesome it was when they went back to the resort.
White Beach Puerto Galera
In the afternoon on the same day, they also went out to one of the most popular tourist attractions here in Puerto Galera by far, White Beach. White Beach is located around 8 kilometers away from BADLADZ. Here they enjoyed walking on the powdered white sand, swimming in the clear blue ocean water, and of course, taking some selfies.
They stayed there up until the evening to catch some fire dancers performing by the beach and also to experience the nightlife in White Beach.
4th and 5th Day – Relax at BADLADZ Beach and Dive Resort
On their 4th and 5th day they just stay in the resort, swim in the pool, drink some beers and some had a massage. Our onsite full-service spa can only handle 6 people all at once so some of them had their massage outside by the lawn at the beachfront.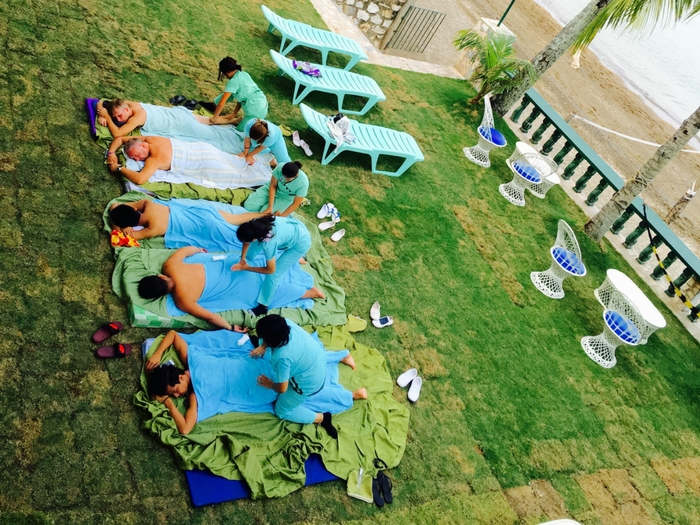 You can tell that they are really relaxed by the look on their faces.
Last Day – Jet Ski and Banana Boat Fun
October 8 is their last day in this beautiful paradise. To end it well they decided to get a banana boat and have some jet ski fun that the resort organized. Instead of going back to White Beach, they choose to do it here at Small Tabinay Beach in front of BADLADZ Beach and Dive Resort so they can have privacy since they have the beach for themselves.
So BADLADZ got them a banana boat and a jet ski to play with. While they were all having fun, BADLADZ prepared them a delicious buffet of food to fill their stomach when they were done playing in the water.
This was the best way to end their fun-packed vacation for their group.
The TIC group is just one of the many groups that took the Puerto Galera group accommodation at BADLADZ.
Read More and Watch Videos of Other Groups who Stayed With Us
Student getaway
International comedians come to BADLADZ
Internet entrepreneurs gather at BADLADZ
Trailer Boat Club of the Philippines Visits BADLADZ Beach and Dive Resort
The Philippine MAD DOGS Riders Club Invades BADLADZ
Book Your Puerto Galera Group Accommodation With BADLADZ
Ready to experience why BADLADZ is the best Puerto Galera Group Accommodation?
Click here for our rate sheet for group events to get a rough estimate.
If you are looking for land and water tour packages, you can check our packages below:
Click here for our Inland Tour Package Information.
Click here for our Island Tour Package Information.
Contact us today to begin custom planning your group package!
Cheers,
Sean