BADLADZ Beach resort had a great time hosting the finish line for the ninth staging of the PHILIPPINES HASH RUN on 05 March 2016 with over 80 participants from twelve countries for 4 days going on challenging hiking trails and eating delicious food and drinking copious quantities of cold beers.
This above video is from DAY-TWO finish line which was hosted here at BADLADZ Beach Resort on Small Tabinay Beach near to Puerto Galera.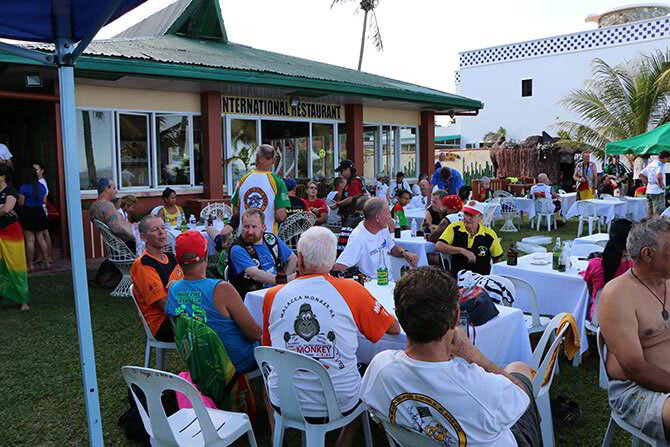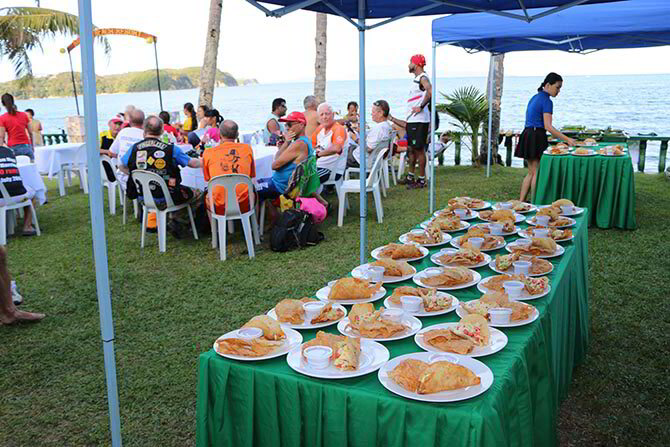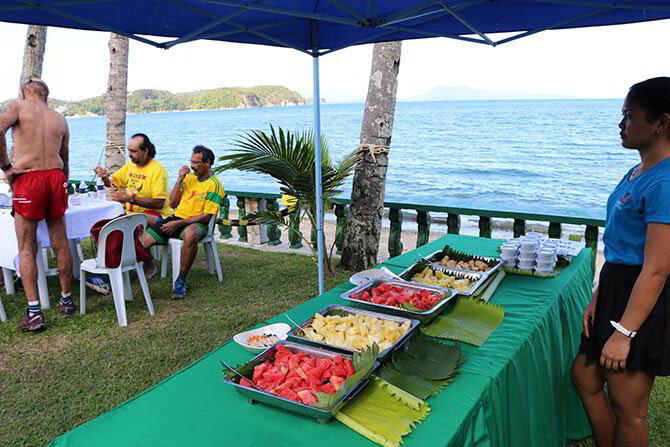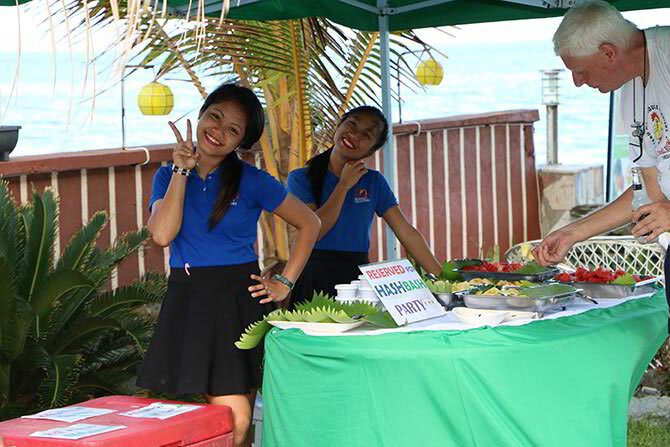 What Is a Hash Run?
A Hash Run is an event put on by the international organization known as the Hash House Harriers. This organization has chapters all over the world who organize non-competitive running events with their main focus being on providing a fun and social club atmosphere with some friends running.
Members tend to describe themselves as a "drinking club with a running problem".
These running events are known as a hash or hash runs and the participants are called hashes or hares and hounds. One or more members will go first (hares) and lay the trail for the remaining part of the group (the "pack" or hounds) to try to follow.
The trail that is laid out will periodically end at a "check" and then the pack will have to find where it starts again. They find that often the trail includes false trails, short cuts, dead ends, back checks, and splits.
At the end of the trail is where all the hash run participants gather to socialize and observe any traditions they normally have at their events.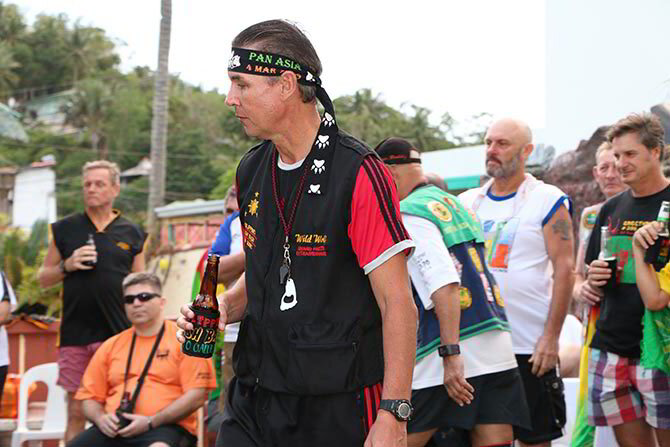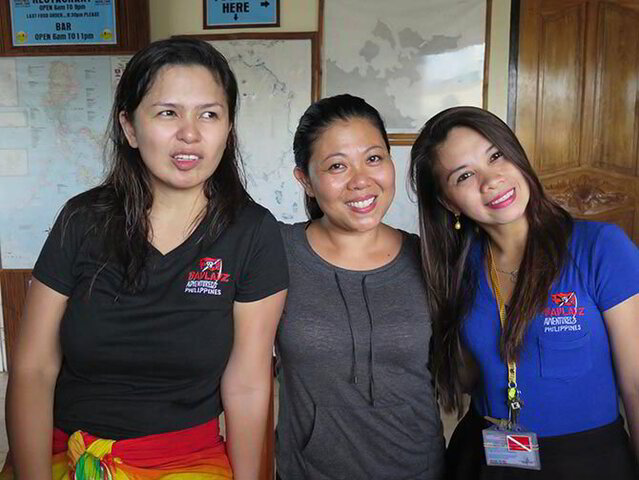 Circles
For this event, these hashers sit in circles on big blocks of ice called an Ice Seat or Ice Throne as part of the down-down ceremony.
Leading a Down-Down Ceremony
The down-down ceremony is lead by chapter leadership, organizers or the grandmaster. The irrepressible Wild Wolf was the organizer for the entire event.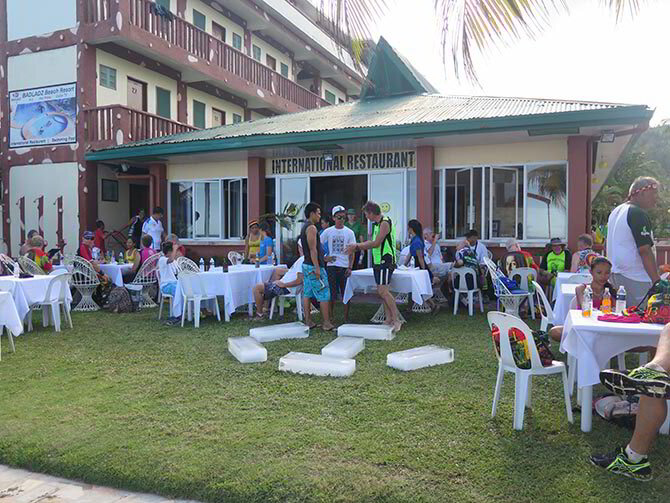 What Is a Down-Down Ceremony?
Hashers sit on their bare bums and have to go through long lasting songs, chants and crazy other weird traditional antics that leaders come up with while freezing their bums off and ending their set with a shot (down-down).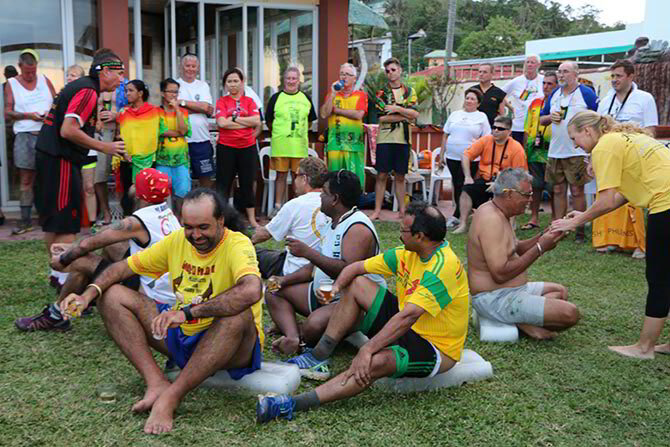 Post-Down-Down Ceremony
After many bums were frozen, announcements made, thank you's and welcomes given to other chapters from around Asia it was time to eat dinner and kick back for the rest of the evening and enjoy great Mexican food here at BADLADZ Beach Resort Restaurant in the courtyard.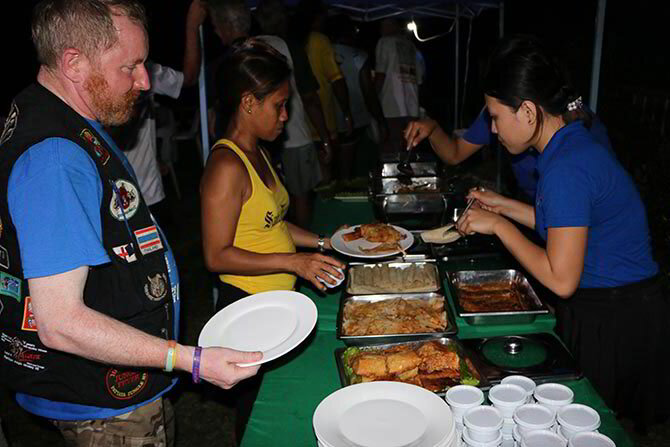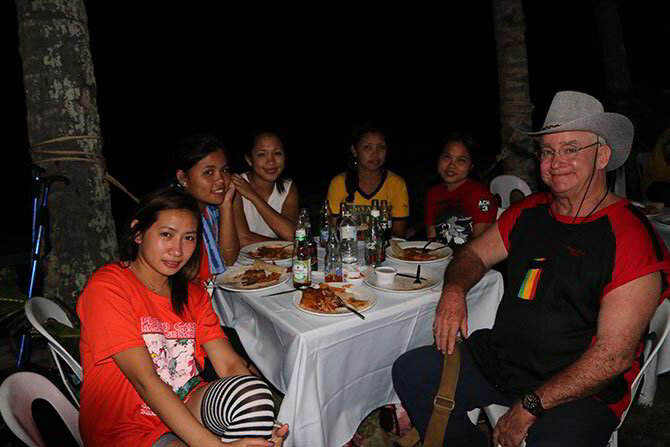 Hash House Harriers Say Thank You
Of course, the event wouldn't be complete without a proper thank you to BADLADZ Resorts Team. :0)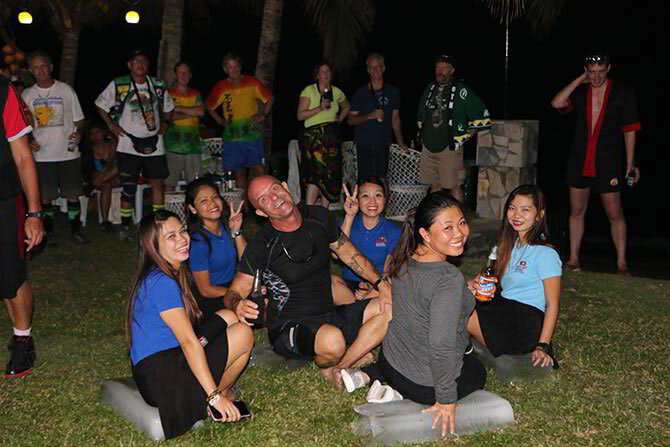 We welcome all Hashers and their events to BADLADZ and look forward to hosting more events in the future.
To contact us to arrange to have your Hash Run Events end at BADLADZ Beach Resort, visit our contact page and drop us a line.
Cheers,
Sean