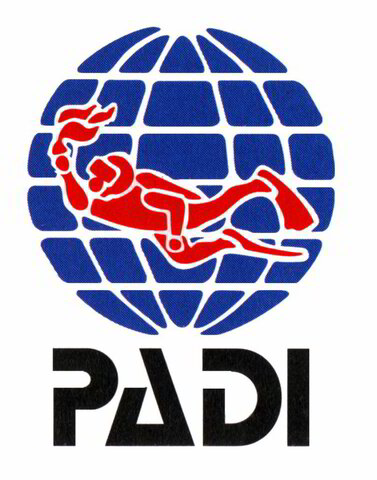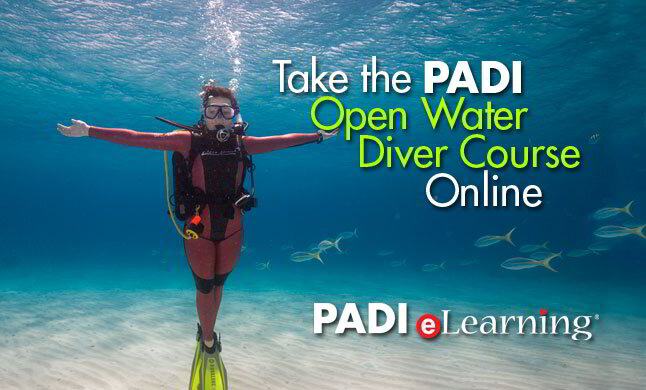 If you've always wanted to learn how to scuba dive, discover new adventures or simply see the wondrous world beneath the waves, this is where it starts. The PADI Open Water Course is the world's most popular scuba course and has introduced millions of people to the adventurous diving lifestyle.
This course trains you to dive to 18m (60ft).
You'll learn all the basic skills and rules needed to become a safe and responsible diver. You'll learn things like how to breathe underwater for the first time (something you'll never forget) and discover for yourself how beautiful life underwater really is.
You'll get:
5 academic lessons to understand the basic principles of diving
5 confined water training sessions to learn basic scuba skills
4 open water dives to put your skills to use and explore the world underwater
5 knowledge reviews
Final exam
All of this will be done under the careful supervision of a qualified instructor. All diving gear, as well as the PADI materials and certification, are included in the price.
After you complete your open water course with BADLADZ, you will have your PADI certification that is valid all over the world at any dive center – for the rest of your life!
Time: 3 – 4 Days
Cost: ₱23,900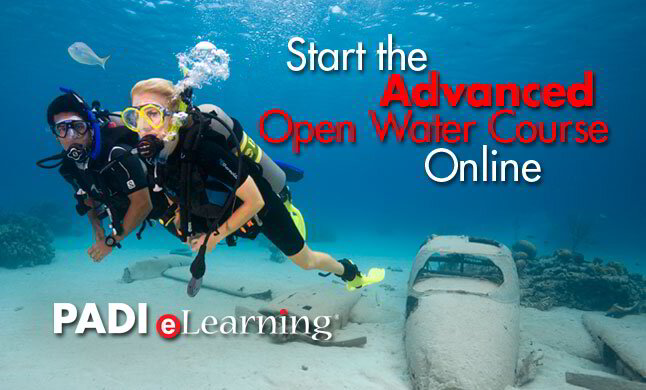 Advanced Open Water Course
The Advanced Open Water Course takes you beyond the basics and picks up where the Open Water Course leaves off.
This course helps you increase your confidence and build your scuba skills so you can become more comfortable in the water. Get more dives under your belt while you take your skills to the next level.
You'll learn all the skills you need to dive in the deep, navigate underwater, and enhance your buoyancy.
After this course, you'll be able to dive to 30m (100ft).
You'll get 5 open water dives under direct instructor supervision, in a wide variety of situations. Go night diving, dive in the deep sea, through a shipwreck, or learn underwater photography when you follow this course.
All diving equipment, as well as the PADI materials and certification, are included in the price, and with our fully operational dive shop on location, your diving gear is just a few steps from your door.
After completing this course, you'll now have access to all the dive sites that require more experience than just the open water diver certification.
Time: 2 – 3 Days
Cost: ₱19,900
Rescue Diver Course + Emergency First Responder Course
This challenging course teaches you how to prevent problems underwater, and how to manage them if they occur. When you take this course, your diving knowledge and experience will expand for sure.
You'll learn the priceless lessons of how to deliver an emergency first response, how to rescue yourself, and other divers around you. You'll be able to recognize and manage stress in other divers and spot dangerous situations before they happen.
To complete this course, you will:
Learn how to conduct self-rescue
Learn how to conduct the rescue of other divers
Learn 10 rescue skills
Do 2 rescue scenarios
Do 5 knowledge reviews
Do a Final exam
Complete EFR training and final exam
With this course under your belt, you'll know exactly what to do to keep yourself and the others around you safe.
Most divers say that this is the most rewarding course they've ever taken.
After this course, you'll not only be a better diver, but also a qualified Emergency First Responder which is a valuable skill in life. You will be able to walk down the street or go underwater with the comforting knowledge that when things go wrong – you know what to do.
Time: 3 – 5 days
Cost: ₱32,000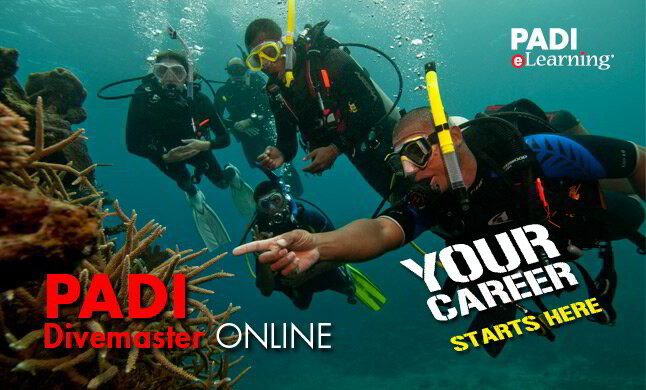 Do you love diving so much that you'd like to make a living doing it? Then take the first step to become a professional diver by taking the Divemaster Course.
Working closely with a PADI Instructor, in this program you'll expand your dive knowledge and hone your skills to the professional level. You'll learn valuable leadership abilities and problem-solving skills, in a series of practical training exercises, and classroom training atmosphere. If you need a study buddy, no worries, our staff at our fully operational dive shop will be there every step of the way.
To complete this course, you will:
Need to have completed EFR course within past 2 years
Complete knowledge development segments including Knowledge Reviews in the PADI Divemaster Manual and pass the Divemaster Final Exam.
Create an Emergency Assistance Plan for a designated dive site.
Complete water skills exercises.
Complete a diver rescue assessment.
Complete the dive skills workshop and assessment.
Complete practical application skills.
Complete Divemaster conducted programs workshops.
Complete practical assessments.
Log at least 60 scuba dives including experience in night diving, deep diving and underwater
Once you're done with this course, you'll be qualified to supervise dive activities and assist instructors with student divers.
As a PADI Divemaster, you'll be able to lead, mentor and motivate other divers and see them transform into skilled divers because of your help.
Are you ready to start becoming a professional diver?
Time: 4 – 8 Weeks
Cost: ₱65,000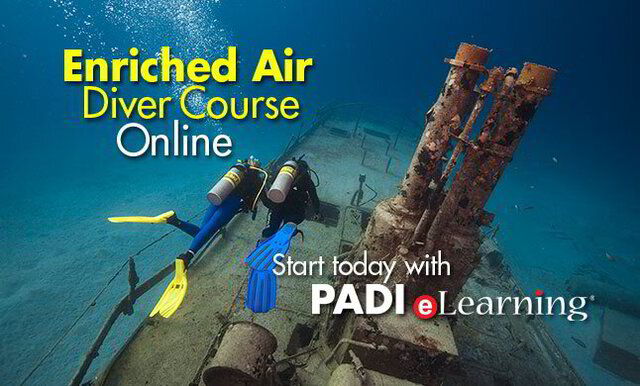 Enriched Air (Nitrox) Diver Course
Learn how to squeeze more air out of your tank and spend more time underwater with the Enriched Air Diver Course. Scuba diving with enriched air (nitrox) gives you more time underwater. You'll be able to stay down longer and get back into the water sooner.
You'll learn exactly how to use your enriched air scuba equipment, and how to deal with it. But most importantly, you'll learn how to use your newfound knowledge to get more dive time and spend more time underwater.
To complete this course, you will :
Discuss managing oxygen exposure.
Practice analyzing oxygen content in your scuba tank.
Set your dive computer for diving with enriched air nitrox.
1 knowledge review
Final exam
Time: 1 – 2 days
Cost:
₱12,900 (Dry Course)

₱16,900 (Wet Course)
+63 998 989 8485
+63 939 914 8819