If you are looking for the perfect island getaway from the big city of Manila or perhaps looking for a calm and relaxing holiday away from all the pollution and noise associated with city life, Puerto Galera is the perfect location for you.
Easily accessible from the capital city of Manila, Puerto Galera is less than a four-hour trip from the city making it the perfect holiday getaway for those who are living in the city or looking for something less overwhelming.
Forget the hassle of purchasing additional airline tickets or traveling for an additional day to enjoy a secluded island, Puerto Galera offers easy travel options for those who want to enjoy their vacation and not spend a majority of their time in transit.
Manila to Puerto Galera
What makes Puerto Galera the perfect island getaway from the big city of Manila is the simple fact that you can arrive on the island in less than a half days worth of travel. Considering most other islands around the Philippines require additional flights, ferries, van, or bus routes that can use up almost an entire day in travel alone, this option is why so many of our guests continue coming back to Puerto Galera for the simplicity of travel to the island.

If you would like more detailed information on how to travel from Manila to Puerto Galera check out our blog that has all the details you need for traveling from Manila to Puerto Galera here.
Now that you know just how to get to Puerto Galera from Manila, now we can talk about the fun tourist spots you will find here on the island. There is a little something for everyone here in Puerto Galera which is why it continues to be the top choice for travelers in the Philippines year after year and why so many of our guests continue coming back for more fun and adventure in the sun.
Below I will discuss some of the great spots you can enjoy around Puerto Galera and some of the awesome adventures that truly make this island one of a kind and for good reason.
Puerto Galera Diving
One of the most popular attractions among many of the tourists who visit the island of Mindoro and why so many choose to stay in Puerto Galera is the amazing diving locations found all over the area surrounding Puerto Galera.
From the Verde island passage known as the "center of the center of marine biodiversity" to the amazing wrecks dives found all over the surrounding dive sites, and the abundance of vibrant and colorful corals and sealife Puerto Galera offers some of the best diving found in the Philippines all in one convenient location close to shore.

Not only is the diving found in Puerto Galera considering to be world-class offering more coral and sea life than even the great barrier reef, but there is also an abundance of fun activities and nightlife here on the island to enjoy after a fun-filled day of diving as well.
If this is your first time attempting to learn how to scuba dive here on the beautiful island of Mindoro have no fear, Puerto Galera has a lot of Dive shops with the best dive instructors to offer you the best training available to get you PADI certified and out in the water in no time.
Puerto Galera Beaches
Another popular tourist attraction here on the island of Mindoro is the beautiful beaches scattered all over the area of Puerto Galera. With famous beaches such as White Beach located just a few minutes from our BADLADZ Resorts, to the more secluded beaches found in Aninuan where you can feel like the star of "castaway" and enjoy your very own private beach; there are all types of pristine white sand beaches found all over the area of Puerto Galera and you don't need to travel very far to find most of them.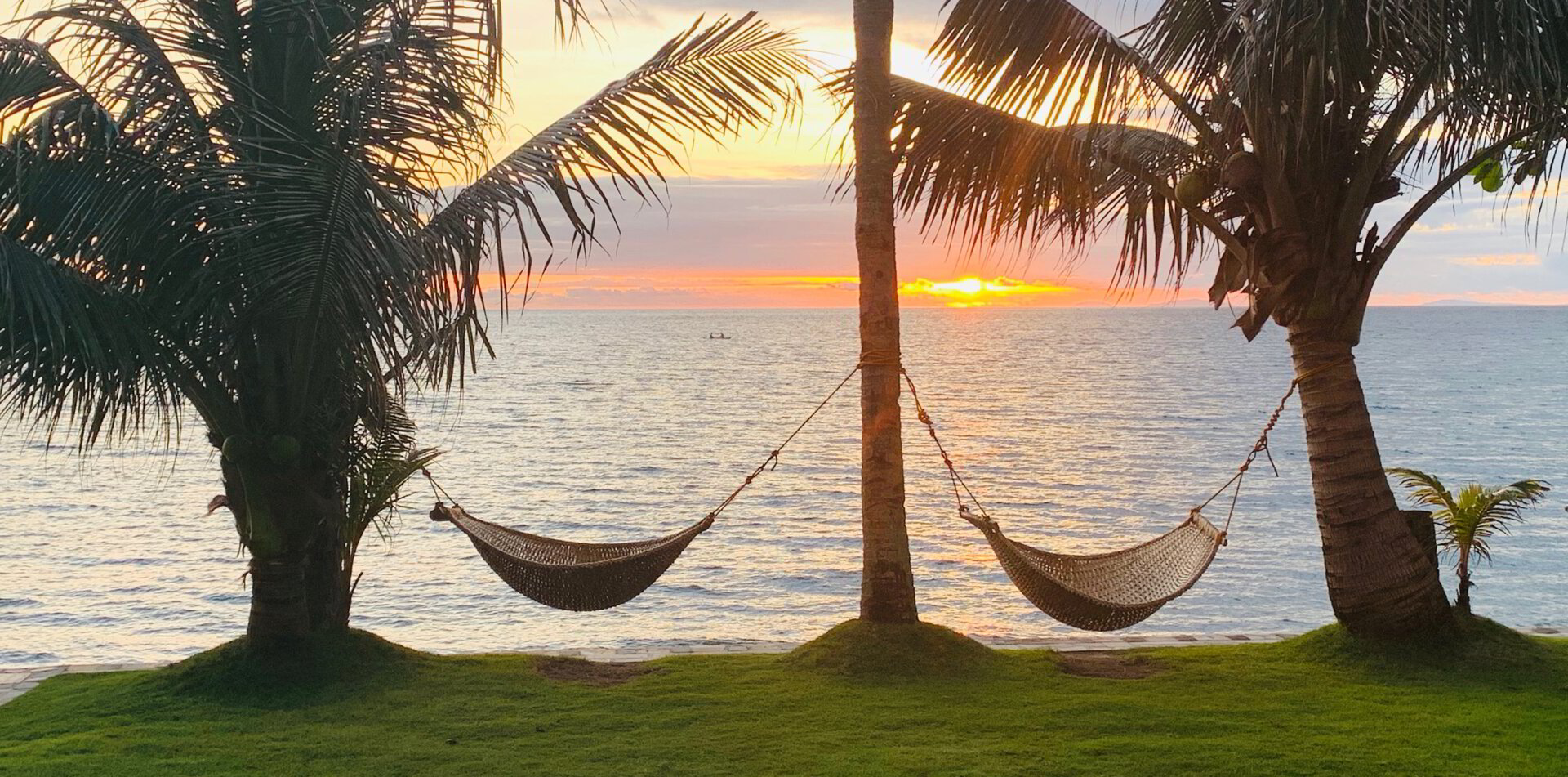 If you are looking for something less crowded than what you will find at White Beach where most of the year it is overcrowded with groups of tourists and vendors, BADLADZ Beach and Dive Resort is the perfect location offering a semi-private beach steps away from your room and a swimming pool and restaurant steps from the ocean.
If you are looking for something a bit more off the beaten path, and don't want to be surrounded by groups of other tourists and vendors alike check out our Blog on 20 Puerto Galera Beaches to consider for your next holiday. Here we discuss some of the awesome beaches most travelers never knew existed here on the island and some great gems that you too can discover while looking for something more private to enjoy during your vacation here in paradise.
Nightlife in Puerto Galera
The nightlife in Puerto Galera is what truly sets this island apart from many of the rest found all over the Philippines offering some great fun after all of the fun daytime adventures. Sabang beach is home to a good amount of bars, restaurants, and KTV bars spread all over the area surrounding this small strip of beach located only fifteen or twenty minutes from downtown Puerto Galera.
Here you will also find a great number of Dive shops spread all along the beachfront here with many bars and restaurants all looking out towards the oceanfront views. Many Hotel accommodations can be found here as well each offering their own restaurants usually with a few that offer their very own dive shop on-site as well.
When looking for a place to party after a long day of scuba diving around the island, or relaxing on the many beaches found all over the island, Sabang beach is the go-to nightlife party area for the island with many bars staying open into the morning hours, and a few offering some great happy hour deals from 8 am to 8 pm.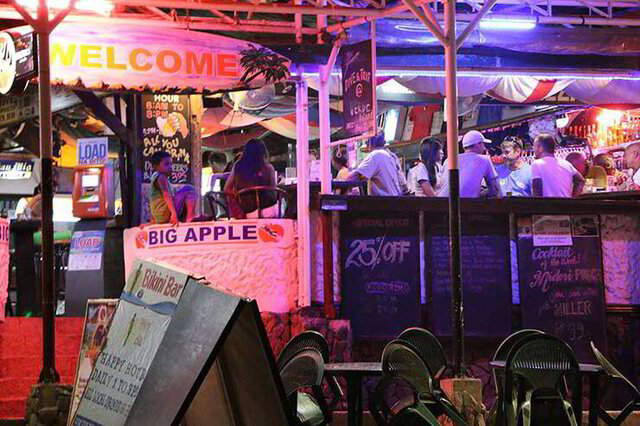 For all the details on what to expect during a crazy night here in Sabang, check out the Puerto Galera nightlife here and see for yourself what makes this place so unique.
Waterfalls in Puerto Galera
Some of the best experiences many of our guests have here on the island usually include a trip to one of the many great waterfalls found all over Puerto Galera. Small refreshing pools of water just waiting for you to explore and enjoy surround the whole island of Mindoro and many can be found within a thirty or forty-minute drive from our BADLADZ Beach and Dive Resorts.
Perfect for a family lunch or a group outing here on the island many of the waterfalls found in the area also offer some type of sheltered area from the sun, so taking a lunch or some food and enjoying the cool water on a hot day is perfect for those who want to explore these great waterfalls.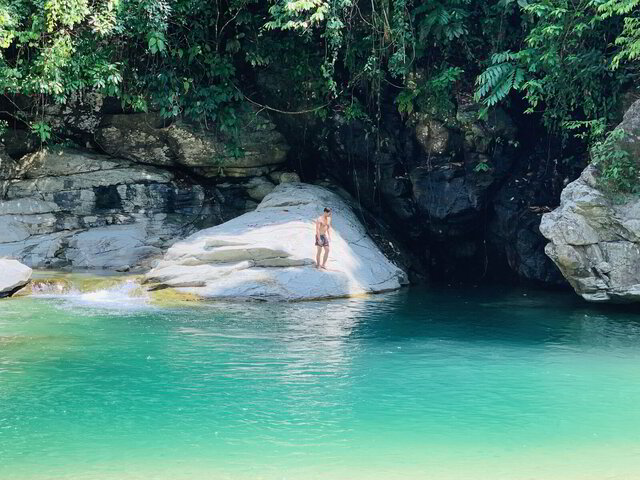 To learn more about the different waterfalls you can enjoy during your next vacation here in Puerto Galera, read our article on some of the great waterfalls found on the island. If you would like assistance in planning a day trip to any one of them, we can help you make the most of the day and plan everything for you, so all you have to do is enjoy the experience.
Puerto Galera Resorts
If you are looking for the best Puerto Galera Resorts found on the island, and you want to be right in the middle of all the action without the hassle of dealing with overcrowded tourist traps, then BADLADZ Beach and Dive Resort is the best option for you!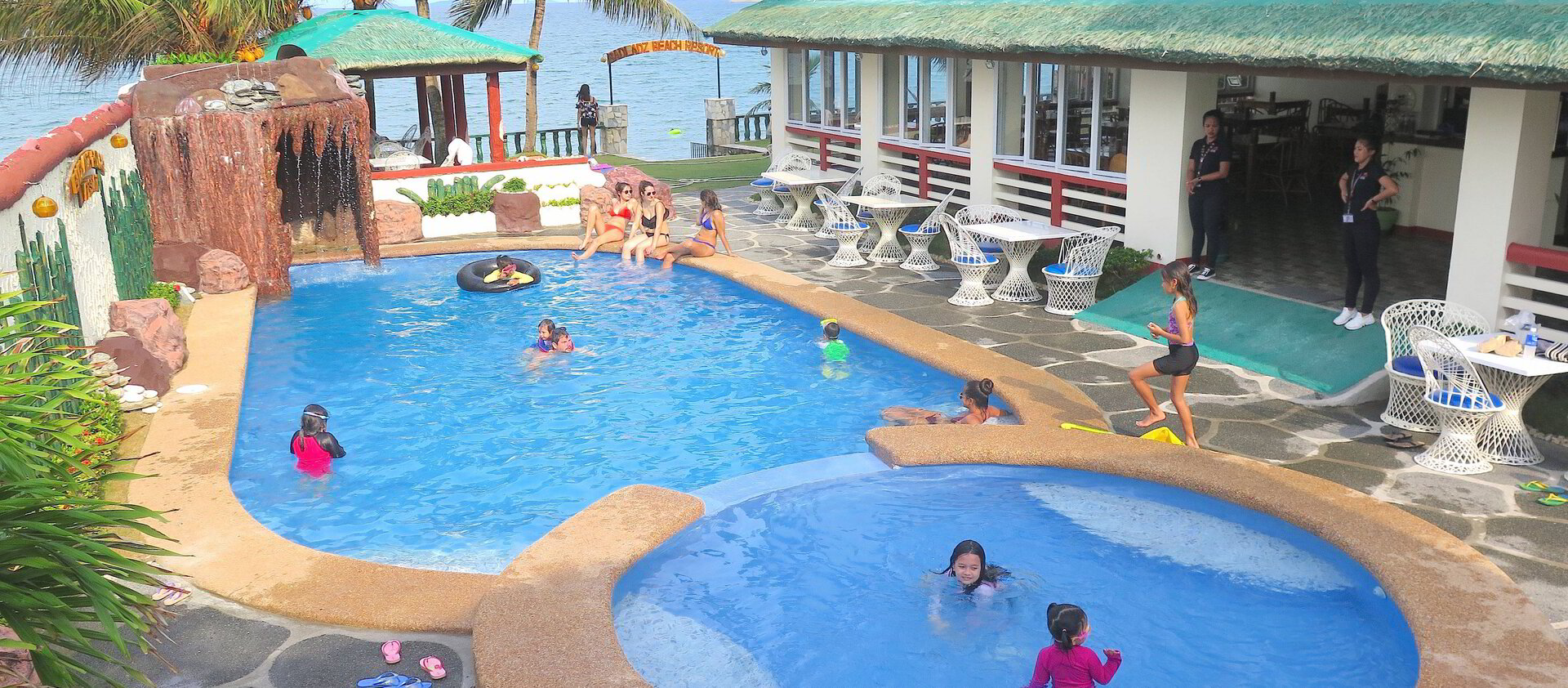 Located an equal distance from all of the tourist spots here in Puerto Galera, BADLADZ offers an amazing restaurant with kind and friendly staff, a beachfront lawn, a gorgeous swimming pool, and all of this only steps away from our semi-private beach and all for you to enjoy. We can also offer assistance in planning any of your holiday vacation excursions to any of the popular tourist spots mentioned in this blog.
So if you're ready for a vacation of a lifetime, come stay with us at any of our BADLADZ Resorts, and you will be glad you did.
Cheers,
Sean