Puerto Galera is well known for its beaches and tourist attractions, like White beach and Sabang beach. For some, these two are the most popular Puerto Galera tourist destinations in Oriental Mindoro here in the Philippines.
But aside from these two, there's actually a lot more of Puerto Galera or should I say Oriental Mindoro that others don't know about or talk about very often.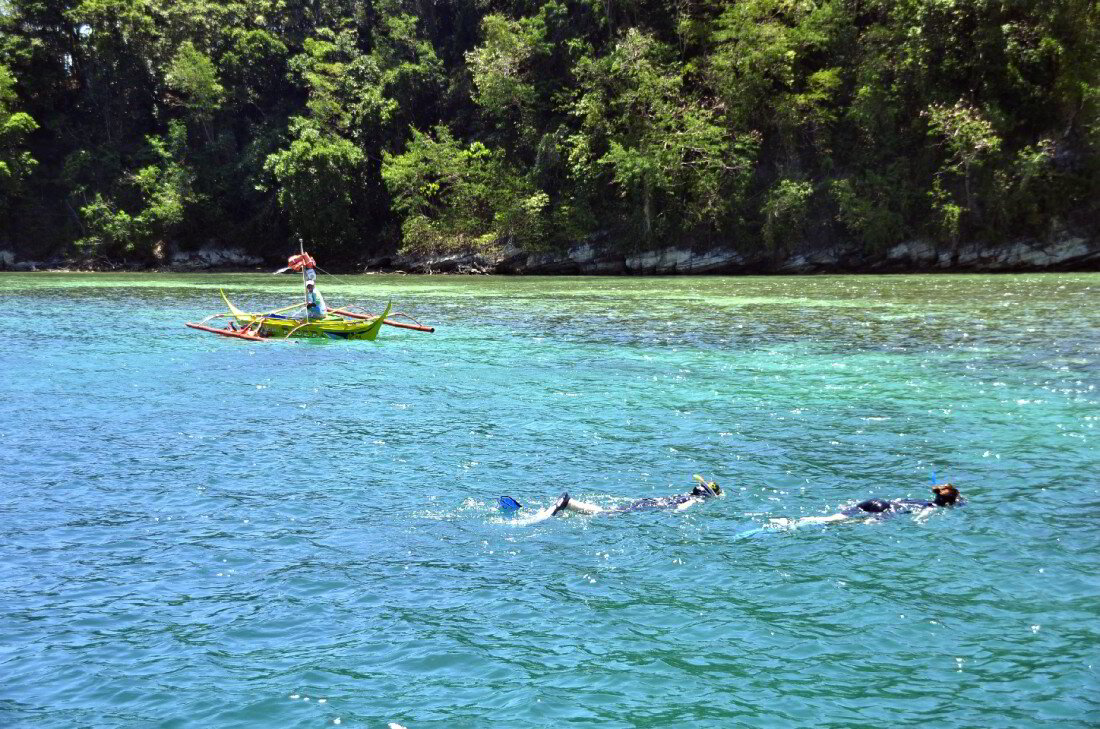 There are at least 20 Puerto Galera beaches surrounding the island of Mindoro where Puerto Galera is located.
Here we will go through the list of all Puerto Galera beaches that you can enjoy on your next holiday here.
Puerto Galera Beaches
Small Tabinay Beach
White Beach
Haligi Beach
Aninuan Beach
Tamaraw Beach
Sabang Beach
Big La Laguna Beach
Small La Laguna Beach
Sinandigan Beach
Bayanan Beach
Balatero Beach
Encenada Beach
Dalaruan Beach
Dulangan Beach
Hundura Beach
Minolo Beach
Balete Beach
Palangan Beach
Bulabod Beach
Talipanan Beach
Small Tabinay Beach
10 minutes away from Muelle pier you'll be in Small Tabinay Beach. Tabinay beach is one of a few different peaceful beaches in Puerto Galera and this is where you'll find the BADLADZ Beach & Dive Resort.
From the resort, you'll have a stunning view of the ocean where you can lie down on one of the hammocks tied up on the coconut trees along the beach and enjoy the beautiful sky.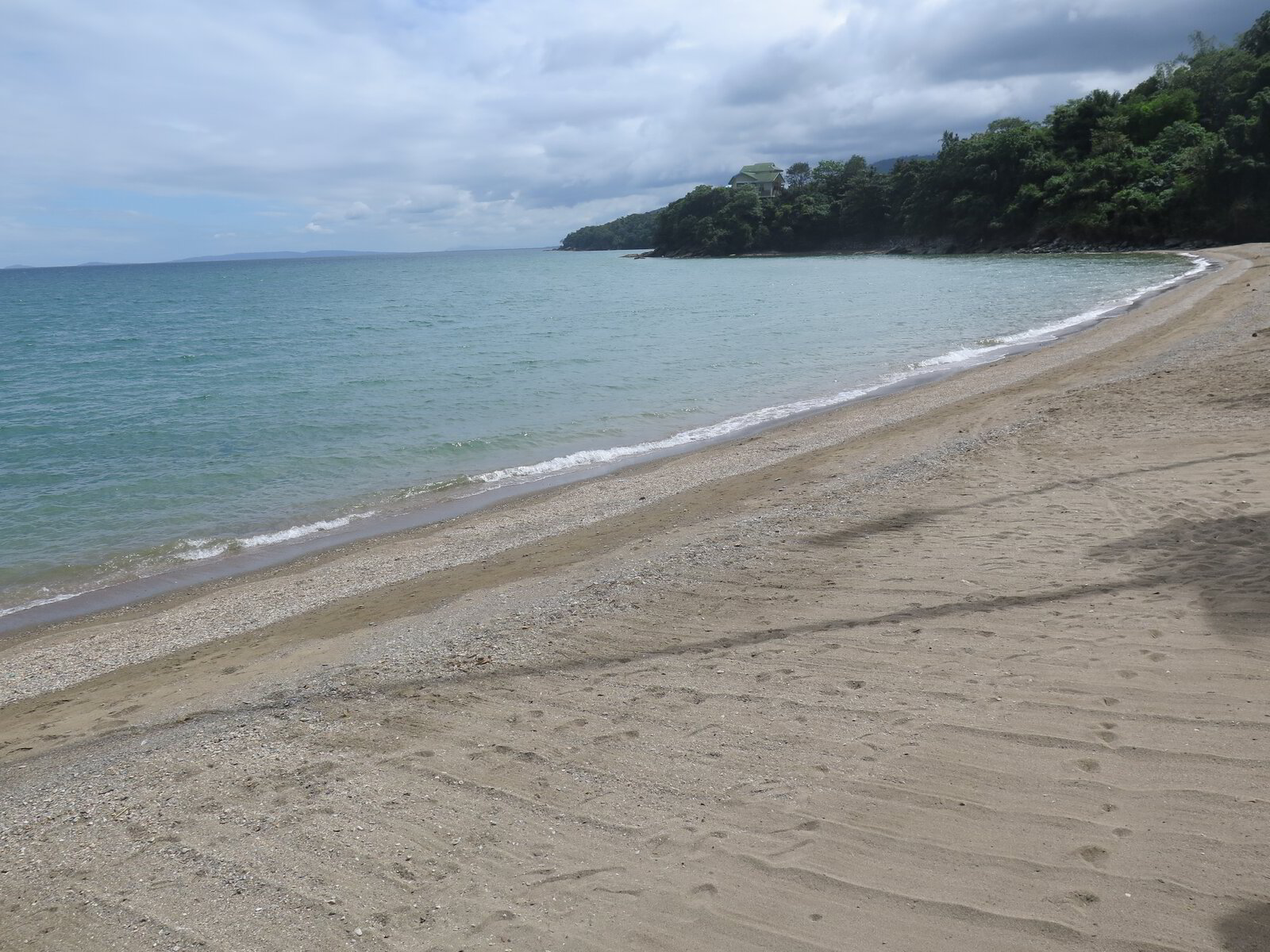 The stillness of the water will eventually tempt you to swim. If you have never been to Tabinay beach, it's never too late to check it out.
The sunrise comes out in the morning directly in front of the BADLADZ Beach resort over the water. The sunset goes down over the mountain behind the resort and sometimes offers some beautiful afternoon sunsets.
White Beach
Some people say White Beach is the most popular of all the Puerto Galera beaches. Because of the smooth white sand and its tourist attractions, some also call it "Small Boracay". From any of our BADLADZ Resorts, you can be at White beach within 20 minutes.
If you're coming from Batangas Port, you can go to Muelle Pier and travel to the white beach within 10 minutes.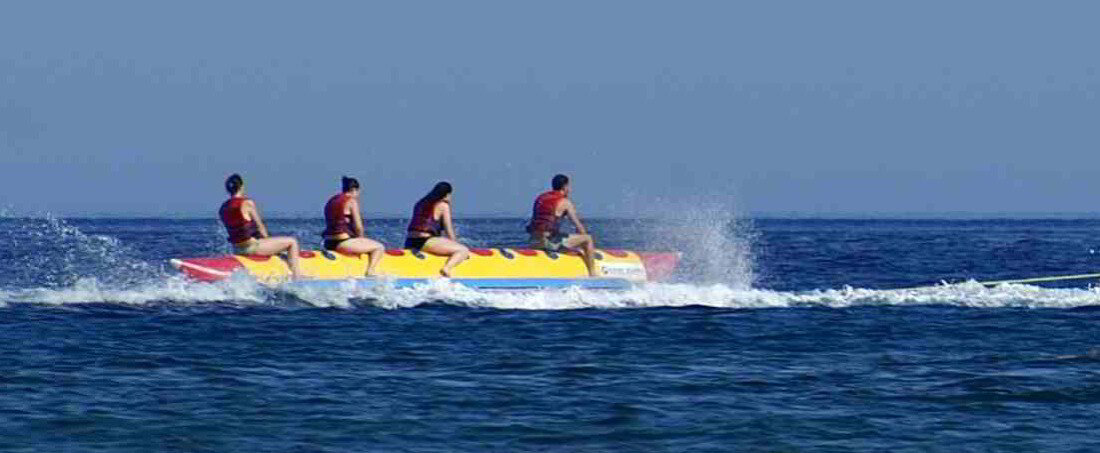 During the day White beach is a place for a lot of water activities, some of them are;
Swimming
Snorkeling
Scuba diving
Jet skis
Banana boats
Kayaking
Parasailing
Sailing
Besides these activities offshore, there are also a lot more to enjoy onshore. From the hotels, international restaurants, souvenir shops, henna tattoo shops, bars, and many more. There is a lot happening on this beach which makes it a great tourist destination to visit on a day trip from any of the BADLADZ Adventure Resorts.
When the night falls the bars and restaurant areas come alive with people relaxing, having food, and enjoying a few cold drinks. There are several small bars and restaurants to choose from on the white beach. You can also take your drink and enjoy the nightlife along the beach, enjoying various shows, fire dancers, and the unique sights and sounds of White Beach.
When you are in Puerto Galera, I suggest that you have this place on your itinerary for a day trip. Keep in mind during peak seasons this beach can be very busy. That's why a lot of our guests stay with us as they are not in the overcrowded areas and enjoy more space to move about.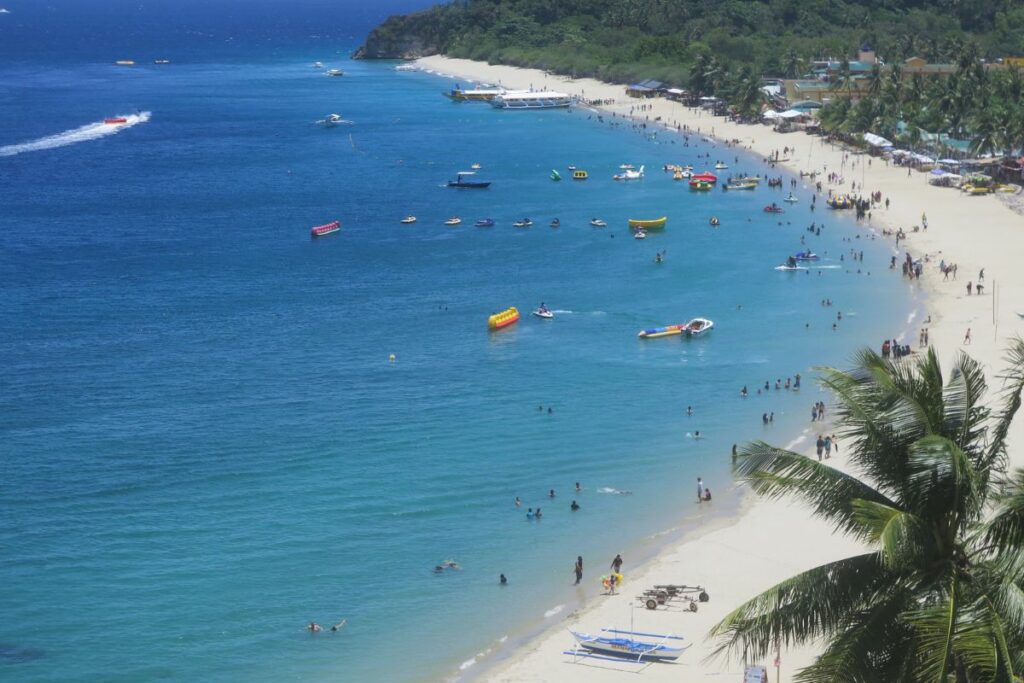 Haligi Beach
Haligi Beach is located on an island just north of Puerto Galera.
The fine white sand and the crystal clear water will satisfy you upon reaching this beach. Perfect for swimming and snorkeling in any direction and fun for collecting colored stones for souvenirs.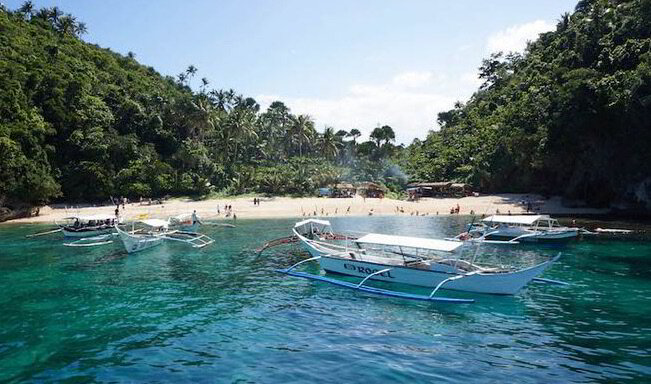 Diving deeper in the water will fascinate you even more, with lots of starfish and other underwater creatures. Make sure to bring your underwater camera so you can take a picture or a video of this wonderful beach.
Aninuan Beach
Five minutes away from White Beach is where you can see the Aninuan beach. After hiking from the Aninuan Falls come and visit the beautiful Aninuan beach. Compared to the other Puerto Galera beaches this one is more private.
You'll have a peaceful moment while sitting down on the sand under the nipa huts while watching the waves lap on the shore.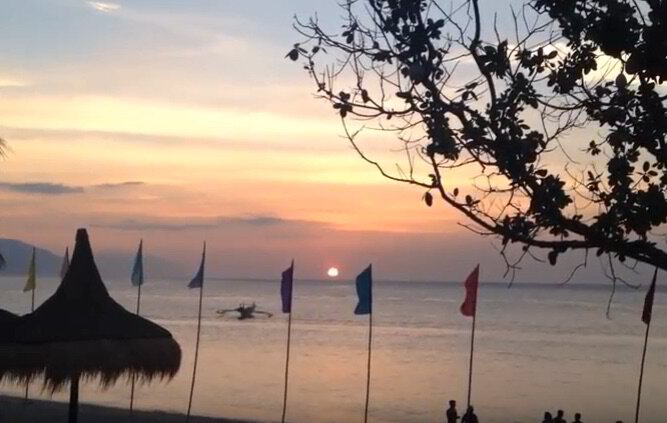 Watching the sunset from this beach is one of a kind, you should check this out on a day trip as well.
Tamaraw Beach
Walking distance away from Aninuan Beach, Tamaraw Beach is another one of the peaceful Puerto Galera beaches you'll see. In this area, there's not a bunch of hotels or even restaurants so, in other words, this place is not yet that popular.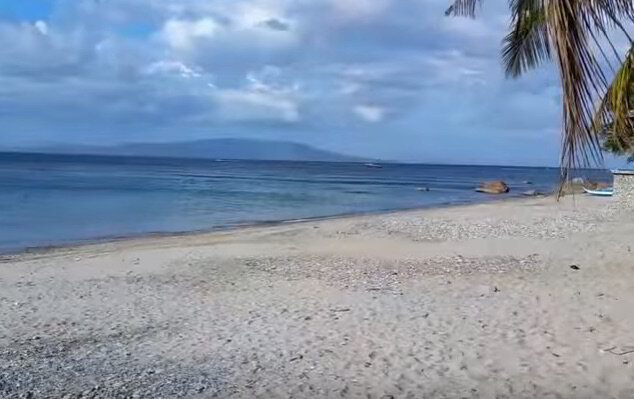 Because of this Tamaraw Beach is a wonderful place for lovers and families who want to be alone and just stroll on the beach while having an amazing view of the beach and the sunset.
Sabang Beach
The second of the most popular beaches and some of the best nightlife in Puerto Galera is Sabang Beach. This is one of the popular dive sites in Puerto Galera because of the beautiful Sabang Wrecks.
Sabang Beach is also a great place to hang out and enjoy the nightlife and entertainment after a fun-filled day in the sun.
Since this is the second most popular tourist attraction as I've said, this area has a lot of hotels, restaurants, shops, spas, a floating bar, and several girly bars available for the wild ones. Easy to say that the fun for some starts when the sun goes down in Sabang Beach.
Nightlife in Sabang goes late into the night. You'll find most of the bars open until 12 am or 2 am and Big Apple stays open 24 hours a day. So if you want to party all night this place will not disappoint you.
Big La Laguna Beach
Big La Laguna Beach is located fifteen minutes away from Sabang Beach. This is also one of the top tourist destination beaches in Puerto Galera as well. This is a perfect place to take a day trip as some of the tourists also call Big La Laguna " Small Boracay " because of the white sand covered with crystal clear water.
The water on the beach is also one of the clearest so you can easily see the bottom. As you dive you'll see a lot of fish and corals making it interesting to explore.
Small La Laguna Beach
Another one of the prime beaches in Puerto Galera is the Small La Laguna. Just a walking distance away from Sabang Beach you'll see the beauty of the Small La Laguna.
You can enjoy a lot of water activities here the same as the other beaches, from kayaking, jet skiing, banana boat riding, and windsurfing. This is truly a small paradise in Puerto Galera.
Sinandigan Beach
From Sabang, it would take 11 minutes before you'll be in Sinandigan Beach. Some of the known landmarks in the area are the Sinandigan Lighthouse and the amazing Sinandigan Wall.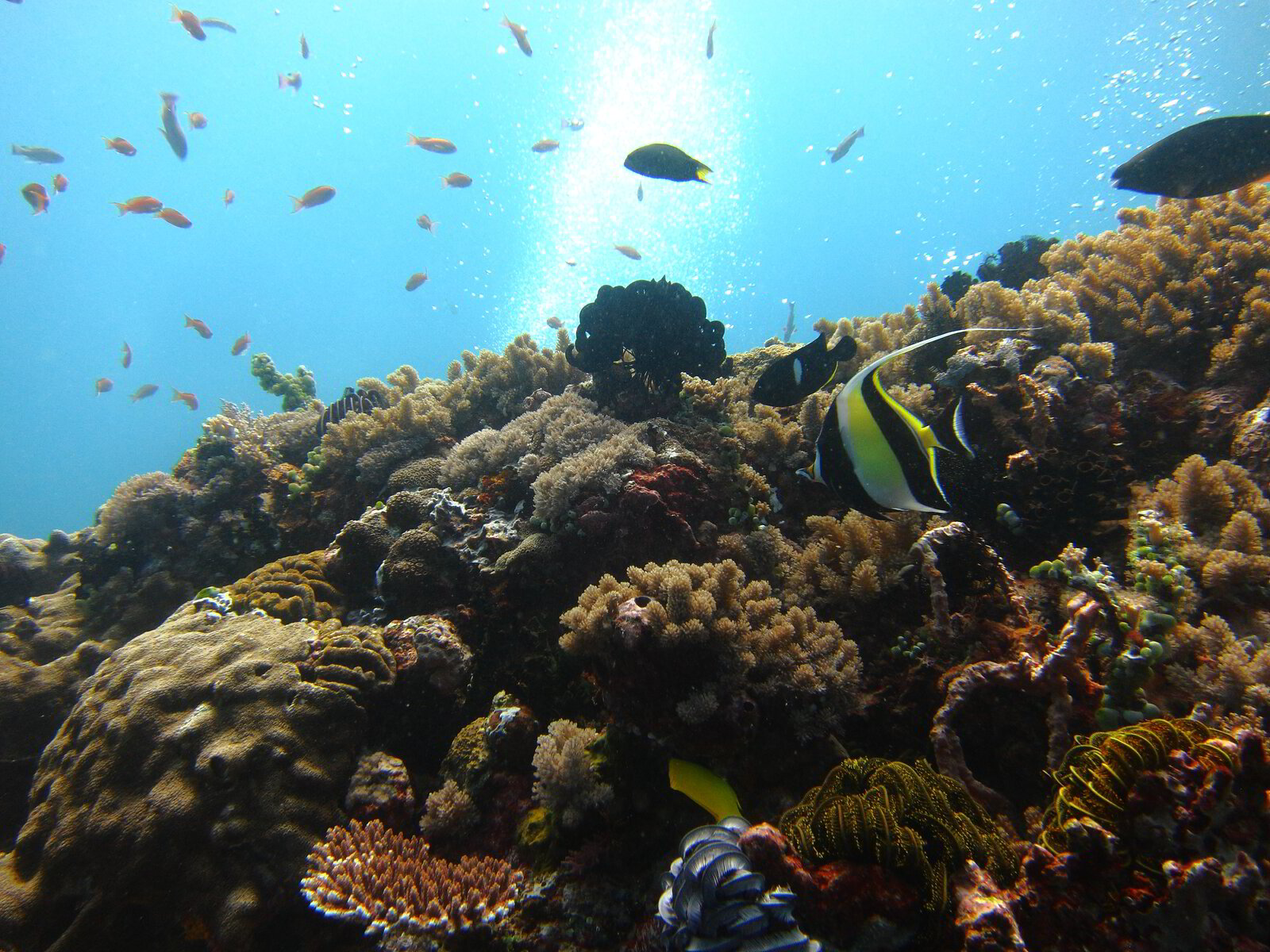 Sinandigan wall is the richest dive site in Puerto Galera from the beautiful corals to the abundant marine life and the different species of fish. This is a must-visit place for all the divers out there.
Bayanan Beach
Bayanan Beach is just on the other side of White beach. Compared to White Beach, where you'll find an untouched cool, and clean beach with a lot of pebbles. It's a nice spot for snorkeling and kayaking as well.
To go here you can walk from White Beach in just 15 minutes walk or you can ride a Banca boat so you can see the beauty of the whole bay. On the other hand, if you're staying at BADLADZ it will be a 20-minute ride by tricycle and you'll be on the beach.
Balatero Beach
15 minutes away from BADLADZ Beach & Dive Resort you'll find Balatero Beach. Combination of sand, water, trees, and blue skies Balatero Beach is a paradise.
Swimming in Balatero Beach gives you the general feeling of freshness. A swimming excursion into the deeper parts will reveal some of the most amazing and dazzling fishes in the Philippines and the world.
Balatero beach will present you with the opportunity to unwind and connect back to nature.
Encenada Beach
Another secluded beach you can visit in Puerto Galera is the Encenada beach. This beach is ideal for its peaceful surroundings and a great beach for relaxing. The crystal turquoise waters welcome you to dive in.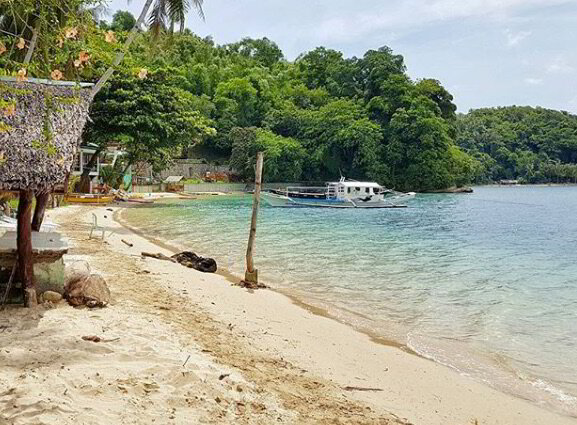 You can reach this beautiful beach within 10 minutes from Sabang by a local tricycle or a motorcycle.
Dalaruan Beach
Dalaruan Beach is one of the most enjoyable in all Puerto Galera's beaches. Same as the other beaches here you'll see the sand is pure and unspoiled, the fresh clear waters, and cool breeze will give you the refreshment you need.
The beauty of the Dalaruan Beach extends to the depths of the water itself. There are coral reefs, triggerfish, tuna, and other exotic and unique fish that live along the bay.
Dulangan Beach
Dulangan Beach is located near the Puerto Galera Town Center. It's just a 9-minute ride by local tricycle from BADLADZ.
The sand, water, sky, and fresh air will give you a sense of calm. You can take a morning walk along the beach and watch the sunrise.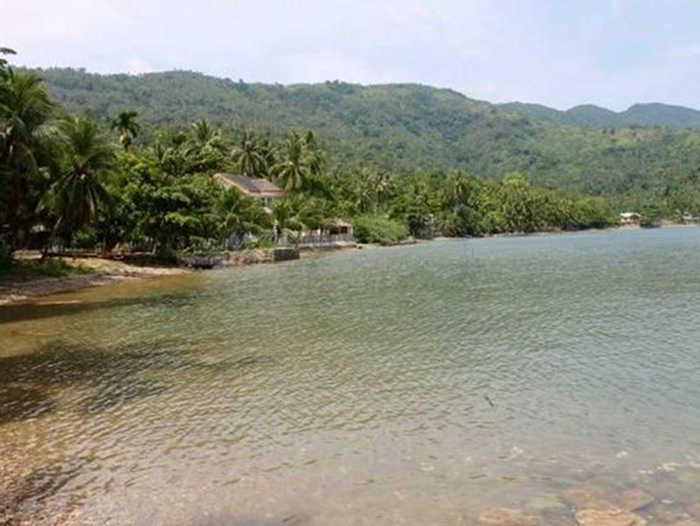 Dulangan Beach is one of the 20 Puerto Galera beaches you should never miss.
Hundura Beach
Hundura Beach or the Poblacion Beach is not that popular compared to the other beaches like the Sabang and the White beach. This beach isn't really for visiting as there isn't much beachfront and isn't very accessible due to businesses and private property on the beachfront.
Minolo Cove
If you want a more private location, you can go to Minolo Cove. This is the place where you can have time for yourself or with your special loved ones.
Like the other beaches, you can also enjoy swimming in the clear waters. While enjoying your swim below are plenty of fish and coral reefs to amaze you. You will also appreciate the spectacular scenery during the night.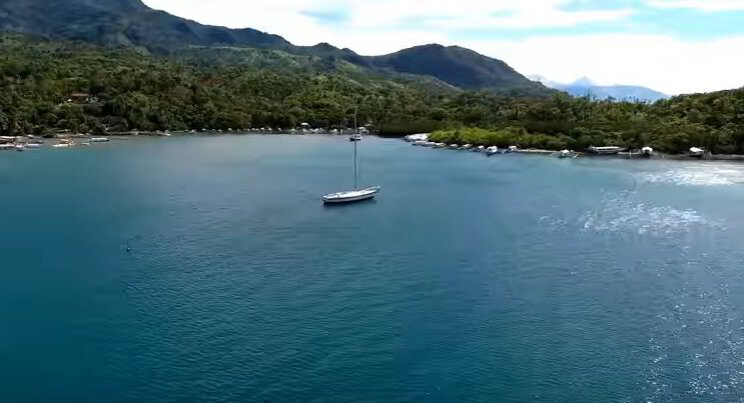 Listening to the waves, gazing at the stars, and listening to the whispering wind is something that cannot be expressed by words and must be experienced.
Balete Beach
Balete Beach is quite easy to get to, just a few minute's walk away from Muelle Pier. Walk past the church and turn left to the Municipality office, and instead of turning left to Sabang go straight. It will lead you directly to Balete Beach.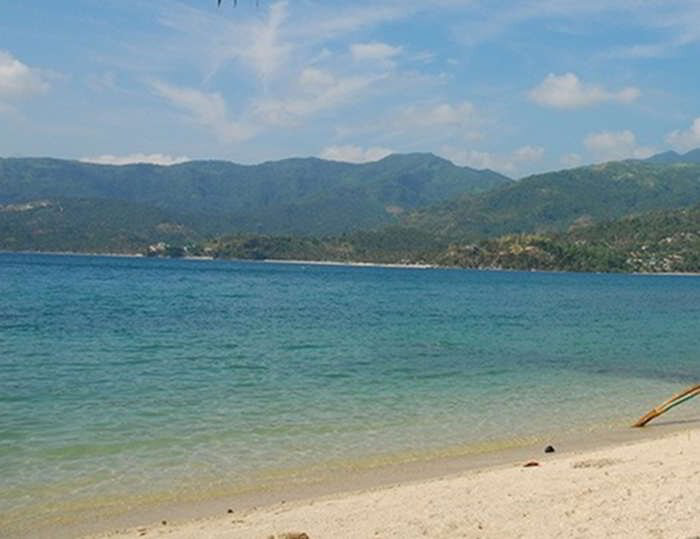 This beach is not yet developed to be a tourist spot and its lack of development makes it perfect for some. Its a pleasant place for people who want to avoid the crowds and for those who would like to meet the locals of Puerto Galera.
Palangan Beach
Another great day trip to the beach if you want a little break is visiting Palangan Beach. This is one of the best tourist spots here in Puerto Galera.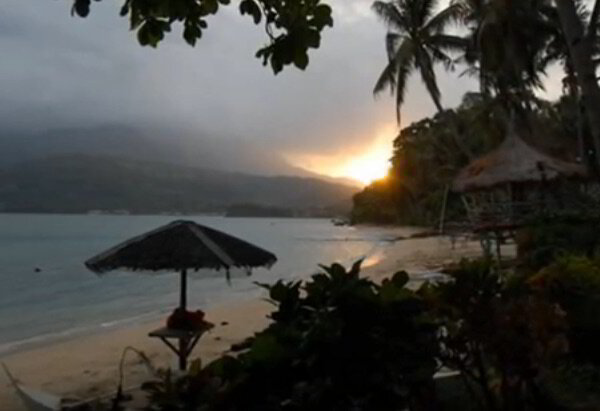 The cleanliness of the water offers an invitation for you to swim in Palangan Beach. A stunning view in any direction you look, beautiful sunrise and sunset view. Spending your vacation in Palangan Beach is an experience that you'll not likely forget anytime soon.
Bulabod Beach
Another beach that you must discover here in Puerto Galera is the Bulabod beach. Approximately 19 minutes away from BADLADZ Beach Resort, Bulabod beach is another secluded beach you can see here in Puerto Galera.
The water here in Bulabod Beach is refreshing and so clean and clear that you would easily see what is under it. The amazing thing here is that there's a part of Bulabod Beach where the river is connecting from the mountain to the beach and the trees are surrounding it.
This is a perfect spot where you can swim and enjoy away from the heat of the sun.
Talipanan Beach
Getting to Talipanan beach is only a 25-minute ride from BADLADZ. When you arrive at the beach, you'll have a direct view of the long white sand beach and crystal clear water. Perfect for water activities like swimming, snorkeling, and many more.
On the other side, you'll see the beautiful tropical jungle and mountain paradise.
Talipanan Beach will provide an alternative to the crowded environment for those who are looking for a peaceful and quiet vacation.
These are all the beaches you can visit here in Puerto Galera Oriental Mindoro. If you come and stay with us at any of the BADLADZ properties, we'll help you find the Puerto Galera Beaches on our map.
Cheers,
Sean