You're going to love this amazing old haunted mansion in the Philippines that I found.
Have you ever been in an old mansion or any of the popular haunted places in the Philippines? Well, this is a great experience during my recent travels as I discovered this amazing haunted house in the Philippines.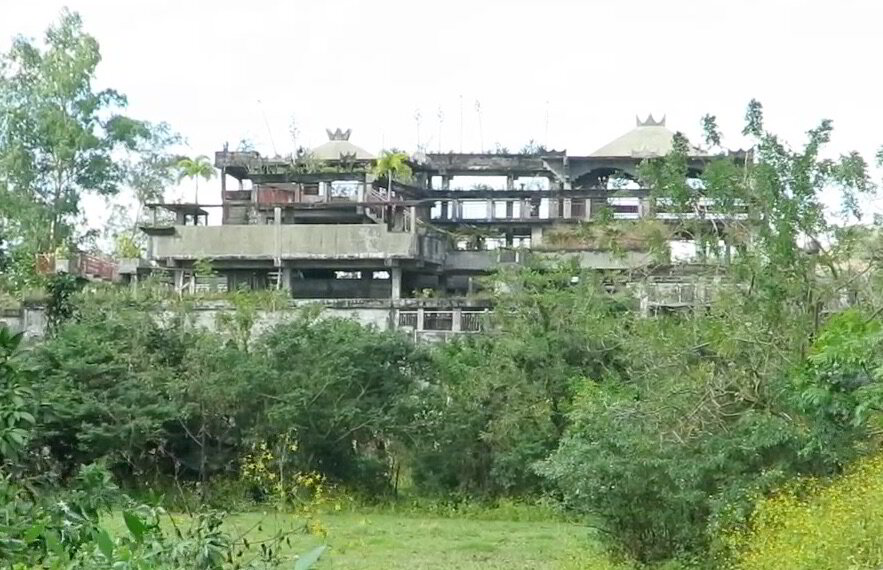 I love traveling simply because I'm able to discover what else I can do and see particularly here in the Philippines and it really gives you a sense of adventure when you travel off the beaten path that many tourists usually take when traveling around the Philippines. I have already discovered a lot of things to see in the Philippines as you can see throughout this website and the blog articles I have written about Philippine travel and the different attractions found all over the country.
If you want to see more videos and read about some of my crazy adventures, you can always check that out here on my blog page here. Every week I post new updates along with new and exciting attractions worth checking out during your stay on any of the seven thousand islands that make up the Philippines.
Today I'm going take you to one of my most recent discoveries or should I say accidental discoveries that I found by complete accident.
Amazing Old Mansion in the Philippines
So I pack my bags and headed out looking for waterfalls and some other cool attractions and places to explore in the Philippines with no real plan on a destination or goal in mind I set out to see what I could find and what I found was pretty amazing.
As I'm driving along a small narrow road, I came across to this big mansion. Actually, it was more like an abandoned mansion in the middle of the jungle.
I mean look at this place, it's amazing that this kind of place even exists being so close to a small town but besides that, it's literally in the middle of nowhere with no real sign as to why it was built here in the first place. I mean there is nothing else to see in the area, and no other attractions I could see as to why anyone would enjoy staying here to begin with.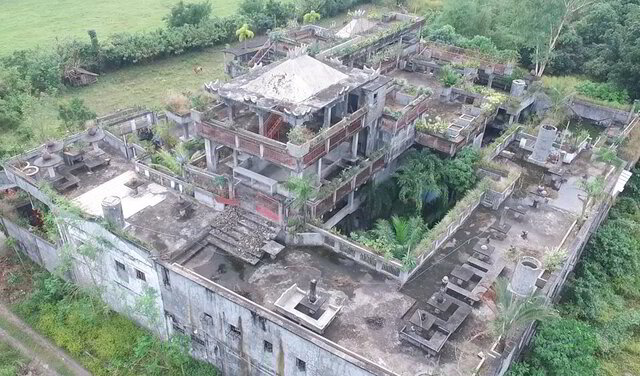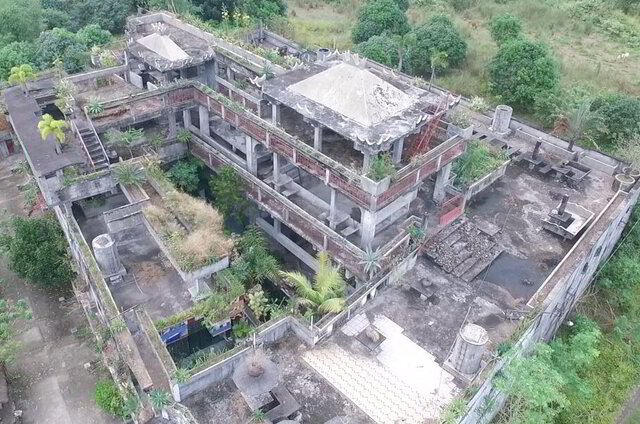 As seen in this picture you can tell that this place is massive. There are a lot of different levels and courtyards. It's more like an enclosure for a modern Buddhist monastery or maybe even some kind of a cult building used for religious purposes but not really apparent from what you can see anyways.
At first look, you can tell that this place has been sitting empty for many years now or even decades. The jungle is already taking over most of the area and it looks as if this property is being engulfed by the surrounding jungle with no one to take claim to its ownership.
Haunted Mansion in the Philippines
The construction appears to be mostly complete and has various furnishing around it. You can see some tables, chairs, and plants set up on the rooftop. It's not like somebody quit in the middle of construction before it was left here.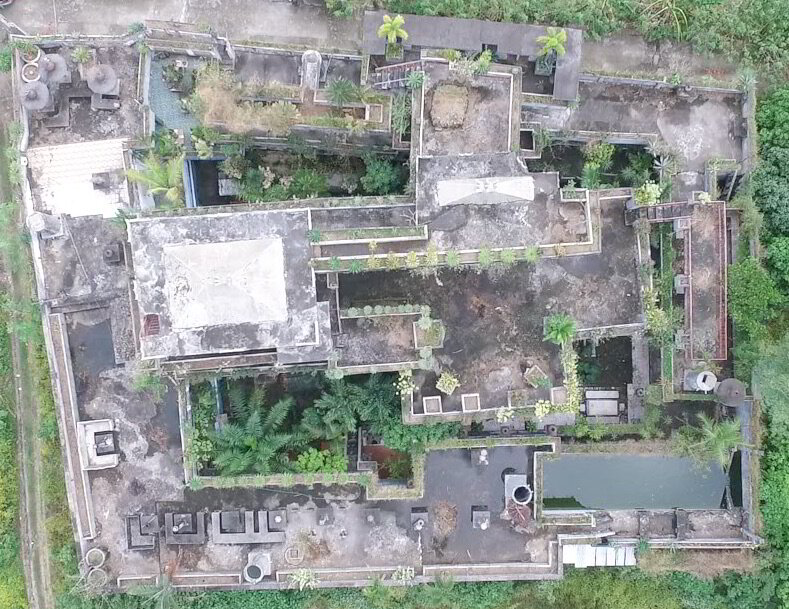 There are several kinds of elaborate structures. On the lower part of this picture, you can see what looks like to be a pool but since it's all been just sitting here it's now more like a pond after it has been left to rot away.
As I'm looking at it, scouting the whole area it made me think that it's a good thing I found this place in broad daylight and not at night. If so, it must have been so creepy. I mean the place is in the middle of nowhere and has jungle surrounding it with no reason as to why it has been abandoned.
Imagine if you'll stay here overnight, you might see something moving in the middle of the night or perhaps some ghost watching over the place.
Video of the Amazing Old Haunted Mansion in the Philippines
Here is the video of this big mansion I'm talking about. I can't see it all from where I'm standing good thing I brought my drone or I call it my spy in the sky to see the whole area. Click the video below, enjoy!
This was a cool discovery and one of my best experiences so far because I didn't even expect to see this place but I found it. I know there's still a lot of haunted houses in the Philippines and many more places like this waiting for you to discover here on the islands.
So if you like adventure and new discoveries there's a lot of it waiting for you here.
Adventures in the Philippines
For helpful tips about traveling in the Philippines and if you want to start a business here like what I did in Puerto Galera. You can subscribe to my YouTube channel, I create a bunch of videos there to help you out.
Check out our playlists to see specific topics like:
Scuba Diving
Puerto Galera Videos
Places to Visit around the Philippines
Travel Advice
Things to Do in the Philippines
Philippines Culture
Business in the Philippines
Administrative Videos for Expats (getting visas, paperwork, etc.)
If you would like to know how you can experience this haunted house in the Philippines or if you want to hang out and have a chat on the beach, come out and stay with us. Come and visit Puerto Galera and stay at BADLADZ Beach Resort. We have a front beach view with a pool, Pampered Spa, and our scuba diving shop is only 5 minutes away.
Can't wait to see you here!
Cheers,
Sean