Puerto Galera is a spectacular holiday destination, perfect for those looking to get away from the crowds of Puerto Princesa. Puerto Galera has an abundance of beautiful beaches and fantastic dive sites, making it one of the best places in the Philippines for snorkeling and scuba diving.
If you are traveling with children or would like to spend more time exploring Puerto Galera's stunning underwater world, Puerto Galera will not disappoint!
Where Is Puerto Galera Located?
Puerto Galera is on the northeast coast of Mindoro Island, about one hour from Manila by car. Puerto Galera is also accessible from Batangas via a one-hour ferry ride.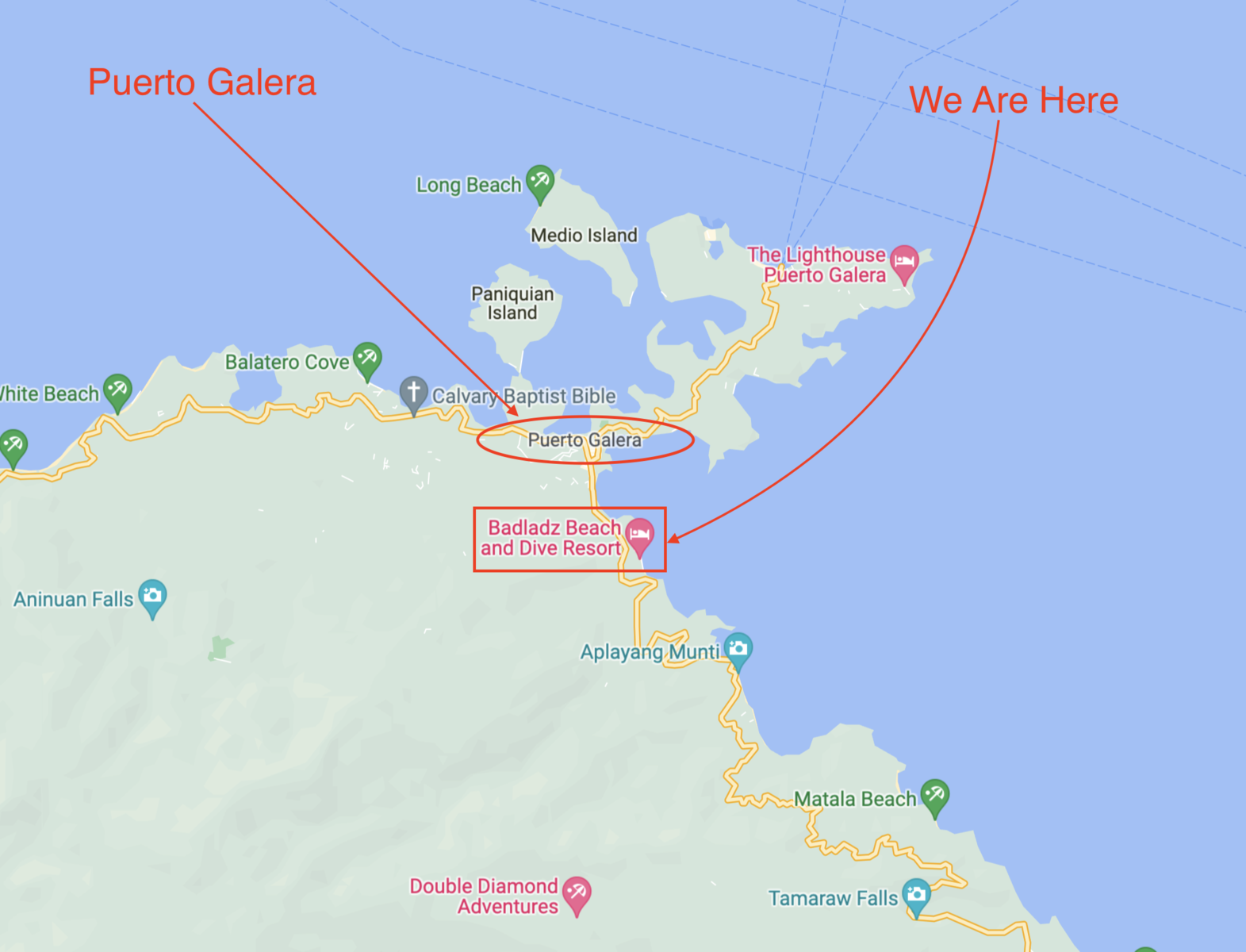 Getting To Puerto Galera
Manila is the ideal starting point for excursions to Puerto Galera. It will take you around 1 > 2 hours from Manila to get there by car or bus. Make a land journey from Manila to Batangas Pier before boarding a ferry or RoRo, or flying directly by seaplane from Manila seaplane port to Muelle Bay, Puerto Galera seaplane port.
In A Private Vehicle
From Manila, take the South Luzon Expressway (SLEX) to Star Tollway and then exit at the end of Star Tollway, About an hour. Then straight ahead to Batangas Pier.
By Bus
Take any bus that goes to Batangas City. Puerto Galera is located in Oriental Mindoro, so you will need to take a Ferry from Batangas Pier.
By Boat
Take a fast craft or RoRo at Batangas Pier and go straight to Puerto Galera. The boat ride takes just one > two hours.
By Airplane
You can take a flight from Manila Seaplane port to Puerto Galera Seaplane Port. Puerto Galera is just 20-30 minutes away by air, without the traffic jams of significant roads!
What To Do In Puerto Galera?
Puerto Galera is home to several of the Philippines' finest beaches and diving sites, including White Beach. Whether you want to unwind or have an exciting holiday, Puerto Galera has something for everyone.
Enjoy Your Time On Beach
The stunning beaches of Puerto Galera are located in the island province of Oriental Mindoro. White sand beaches and crystal-clear waters make for perfect swimming, sunbathing, and snorkeling.
Puerto Galera's most popular beaches include Lighthouse Beach (white sand), Sabang Beach, Puerto Galera Bay, Talipanan Beach, Aninuan Beach, Haligi Beach and BADLADZ Beach in Small Tabinay.
Explore The Local Culture
Puerto Galera has a rich culture that visitors can experience by visiting local markets and villages. Puerto Galera is also home to a fascinating museum from the Spanish era.
Dive Into Puerto Galera's Underwater World
Puerto Galera is one of the finest locations in the Philippines for diving and snorkeling. With its crystal-clear waters, diverse marine life, and coral reefs, Puerto Galera offers something for everyone who loves to explore the underwater world.
Island Hopping Tour
If Puerto Galera is part of a more extensive trip, consider booking an island-hopping tour. Puerto Galera's proximity to other islands makes it the perfect place for snorkeling and diving among different tropical paradises in one day!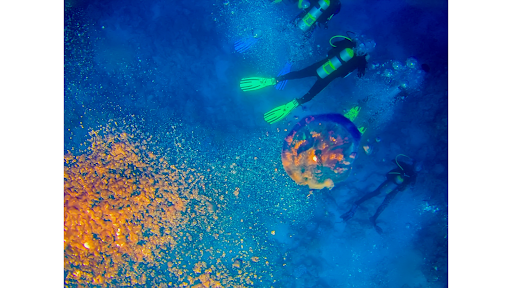 Go Scuba Diving Or Snorkeling
Puerto Galera is known for its world-class dive sites, which offer amazing underwater scenery and plenty of marine life to observe.
Take A Tour
Many tour operators in Puerto Galera offer trips to nearby towns, caves, waterfalls, and more. San Antonio island is an especially popular destination for Puerto Galera day tours.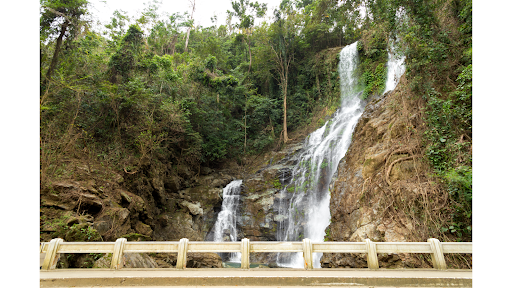 Ride A Motorcycle
If you're searching for an exciting adventure while on vacation, Puerto Galera is the spot to go. Puerto Galera has a fantastic motorbike rental scene that will allow you to explore Mindoro Island at your own pace. Puerto Galera is the perfect place for those looking to get away from it all and enjoy a less overwhelming holiday.
What Is The Easiest Way To Get Around Puerto Galera?
Puerto Galera can be easily explored on foot or on a motorbike rental (recommended!). Public transportation is also available for saving money while traveling around Puerto Galera and its nearby regions.
There are tricycles (motorcycles with sidecars) that one can take from town to town within Puerto Galera, jeepneys, and local buses, which may stop at irregular intervals but tend to get passengers where they need to go!
When Is The Best Time To Visit Puerto Galera?
The best time to visit Puerto Galera is during the dry season, typically between November and May.
Summer And Holiday Seasons | November to May
Many people choose Puerto Galera as their vacation destination due to its proximity to Manila and relatively inexpensive transportation. The quiet, more laid-back charm of Puerto Galera makes it ideal for those wanting to get away from city life without missing out on such facilities as wifi and air conditioning!
The summer season is also when Puerto Galera's famous diving festival takes place. The Puerto Galleon Diving Festival is an annual event that celebrates Puerto Galera's incredible underwater world with various activities such as beach parades, fireworks, boat races, live music performances, art shows, dancing contests, and much more. Summer in Puerto Galera is undoubtedly one you will never forget!
Off-Peak And Rainy Season | June To October
During its off-peak and rainy seasons, Puerto Galera is also wonderful. The beaches are less crowded, and accommodation and food prices are usually lower. Just be prepared for a little rain!
What Should You Wear?
The dress code in Puerto Galera is very casual, so feel free to wear whatever makes you comfortable. Shorts, t-shirts, and sandals are the norm here. However, if you plan on visiting any churches or other places of worship, be sure to dress conservatively.
In March and April, the sun and heat are at their most potent, so put on sunscreen and clothing that allows for ventilation.
In the winter (nights from December to February), it can be pretty chilly at night (even if it's not freezing outside), so have something light like a jacket on you if you're going for a walk along the beach.
Where To Stay In Puerto Galera?
Many hotels in Puerto Galera offer comfortable accommodations with great views of Puerto Galera's spectacular beaches. Puerto Galera has everything from luxury resorts to backpacker hostels. Puerto Galera is also great for those looking to go on a diving holiday, as many dive shops offer both accommodations and scuba certification courses!
Resorts On The Island Or On The Beach
There are a variety of resorts within Puerto Galera that offer comfortable accommodations, delicious food, and incredible views. Puerto Galera's many beaches also make it an excellent place for those looking to go on an island-hopping adventure!
Hostels And Guesthouses
If cost is a concern, consider residing at one of the hostels or guesthouses in Puerto Galera. These places are usually located in the town center, making it easy to walk to local restaurants and bars!
Vacation Rentals
If you're traveling with a big group or just want more space, you may also stay in one of the many vacation rentals available in Puerto Galera. These homes generally feature full kitchens, secluded bathrooms, and living areas that make them ideal for unwinding after a busy day of exploration!
What Language Is Spoken In Puerto Galera?
While English is widely understood throughout the Philippines, it may be more beneficial for travelers who speak Tagalog or Visayan languages. If you need to improve your language skills before arriving in a new country, take a Babbel online Tagalog course.
Learning some basic phrases will make communicating with locals much easier! Using these five simple strategies can help ensure that your trip to Puerto Galera is one you will never forget.
How Much Money Will You Need?
Puerto Galera is a relatively inexpensive destination, and most activities can be done on a budget. However, if you want to do more extravagant things like scuba diving or taking a tour, expect to spend around 2000 pesos per day (approximately $20).
Is Puerto Galera Safe?
Puerto Galera is a very safe destination; however, it is always essential to take precautions when traveling to any foreign country. Puerto Galera is home to many expats and locals who are more than happy to help out tourists, so don't be afraid to ask for advice or directions while you're there!
Are You Looking For A Holiday Destination?
Puerto Galera is a tropical paradise that will keep you occupied with various activities and diving spots. Book your stay at BADLADZ for an unforgettable holiday experience in one of our many fun-filled rooms, suites or condos.
We offer heaps of activities and other things to ensure you have nothing but good times while on vacation! It would help if you visited us online now.