The Philippines is a Southeast Asian country well-known for its stunning beaches and tropical islands. But what many people don't know is that the Philippines is also a great place to go scuba diving!
The Philippines has some of the world's most gorgeous undersea scenery, with everything from coral reefs to shipwrecks to marine life. The Philippines is a fantastic scuba diving destination, and it's one that you should add to your list
Tubbataha Reefs Natural Park
The Tubbataha Reefs Natural Park is located in the Sulu Sea and features a wide range of marine life. Scuba divers can see everything from sharks to sea turtles here!
Visitors must have a permit before entering this protected area, which includes two coral atolls: the North Atoll (Ross) and South Atoll (Sangail). This park was designated as a World Heritage Site by UNESCO in 1993 due to its importance in biodiversity conservation efforts throughout the Asia Pacific region. It also contains over 600 species that live among colorful corals, making up more than 40% of total reef coverage on both reefs combined. Scuba divers will enjoy exploring all that nature has created there with their own eyes.
Anilao
The Anilao area is located in the province of Batangas, and it's home to some great scuba diving here in the Philippines.
Cathedral, Lighthouse, and Japanese Gardens are some of the most well-known diving sites in Anilao. Scuba divers can expect to see a wide variety of fish here, including scorpionfish, stonefish, lionfish, clownfish, angelfish, barracuda, and more!
Donsol
If you're looking for an opportunity to see whale sharks up close and personal, Donsol is the place to be! The whale shark (Rhincodon typus), or Boholto, is a huge fish that may reach up to 18 meters in length and may be observed in the seas around Donsol from November to May.
Divers will also find a variety of other marine life here, including manta rays, dolphins, and sea turtles. This region is a must-visit for any scuba diving enthusiast!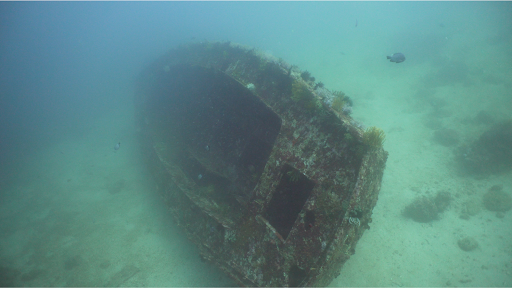 Puerto Galera
Puerto Galera is on the island of Mindoro and is very well known for its beautiful coral reefs. Located on the Verde Island Passage it is considered to be the Center of the Center of Marine Biodiversity in the World.
A variety of fish may be observed at this site including eels, green sea turtles and hawksbills, giant groupers and giant clams. Scuba diving in Puerto Galera also has some of the best Macro Marine Photography you'll find anywhere on Earth with vivid coral reefs and great visibility. Of course there are clouds of exotic fish like parrotfish and clownfish and, for a thrill, there are also barracuda and occasionally white tip & thresher sharks.
Subic Bay
Shipwreck Heaven ! Scuba diving in Subic Bay provides access to some fantastic wrecks, including the USS New York, a World War 1 era Heavy Cruiser which was scuttled during World War II. This former US Navy vessel still lies there today and sits at depths ranging from 16 meters deep to 32 meters below sea level. Underwater explorers will be amazed at what they'll find here and the many other wrecks scattered around there!
Coron Bay
Coron has become a popular tourist destination due to its beautiful islands and pristine waters. In addition, Coron Bay is also home to 10 Japanese freighters sunk on the same day by US aircraft during World War II. These wrecks make for some excellent dive sites, and they're perfect for anyone who loves exploring sunken treasures!
Malapascua
Malapascua is located north of Cebu City, and it's home to many beautiful dive sites. Probably it is best known for the Thresher Sharks that frequent Monad Shoal but Scuba divers can also expect to see mandarinfish, seahorses, nudibranchs and of course the regular reef fish like clownfish & parrotfish.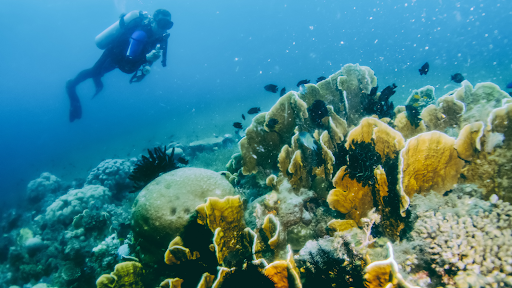 Boracay
Boracay is best known for its pristine white sand beach but is also the ideal location for exploring beautiful coral reefs. Scuba divers can expect to see butterflyfish, pufferfish, lionfish, red toothed triggers and snappers among the colorful fish and coral here, as well as sea turtles and rays.
Palawan
Palawan is one of the most varied regions in the Philippines when it comes to scuba diving. Scuba divers can expect to see a wide variety of marine life here, including 1600 species of reef fish, barracuda, rays, and 5 species of sea turtles. There are always, octopus, squid and occasionally a Manta Ray to be spotted.
Apo Island
Apo Island is one of the world's most beautiful coral islands, with some of the world's best coral reefs. Scuba divers can expect to see colorful fish, 400 species of coral with sea urchins, sea squirts & brittle stars as well as green sea turtles in this marine sanctuary
Balicasag Island
Balicasag is an island near Bohol, and it contains some of the Philippines' best diving locations. Clownfish and parrotfish, ribbon & moray eels, nudibranch for those macro enthusiasts and titan triggerfish are among the species that scuba divers may encounter here.
Where To Stay In the Philippines?
You can't dive all day and night. Of course, you may want to head out for a little bit of fun at the end of an exciting diving trip too! BADLADZ BEACH & DIVE RESORT is your answer when it comes to finding that perfect combination of activities and accommodations.
We offer heaps of different things like scuba diving packages, Inland and Island tours, and even spa treatments, so you'll never get bored during your stay with us. If this sounds up your alley, visit our website or call us to book your stay today!