Puerto Galera is just south from Manila and you can get here in less than a few hours depending on your mode of transportation. It's also where many yacht boat owners and enthusiasts love to call home as it is the closest personal yacht mooring area away from the mainland of Manila. Whether you're looking to buy a luxury yacht, or just feel like going for a cruise in the Philippines Puerto Galera has everything you could want for this type of fun and adventure. You will also find a few skipper charters here in Puerto Galera if you just want to sit back and relax while cruising around the beautiful bays found all over the island of Mindoro.
It's been said many times throughout the BADLADZ site that even though we offer great accommodation as a Puerto Galera resort, we also offer the experience that Puerto Galera provides. From booking a small yacht, sailing yacht, or luxury yacht, there is never a shortage of activities and adventures to be had here and this weekend was no different. If you've never had the pleasure of sailing on a yacht in the Philippines before this is something you will remember for the rest of your life and Puerto Galera is just the place to make it happen.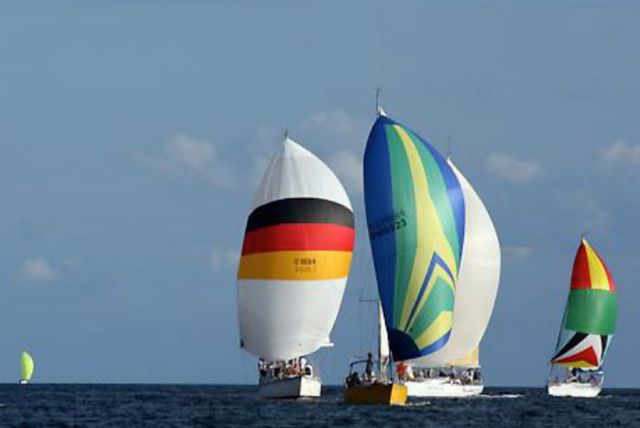 Yachting in Puerto Galera
Many travelers coming and staying with us in Puerto Galera have no idea that there is yachting in this area so close to where they stay in Manila. In fact, many don't know there is a Puerto Galera Yacht Club here as well and it's something that most of our guests staying with us are actually quite interested in trying when they do find out about it. Well, the yacht club does exist and a lot of the boats sit right in the Puerto Galera Bay right in front of BADLADZ Dive Resort. Muelle pier is one of the more popular locations you will find many yacht owners moor their vessels during their stay or for longer periods of travel around the Philippine islands as it is quite convenient being so close to Manila.
If you're looking for skipper charters there is also a good chance you will find these services readily available during your stay here on the island with the sheer number of yachts moored in the bay. If you are arriving in Muelle bay from your previous destination you will see plenty of these vessels as you arrive at the pier. This is also a great opportunity for those who wish to learn a bit of hands-on sailing experience as well as some sailboat captains may offer this type of excursion depending on the season and time of year being sure to only take inexperienced individuals out on acceptable weather conditions for beginners. Now let's talk about one of the best places you can visit and set up an excursion doing any of the before mentioned opportunities during your stay on this great island.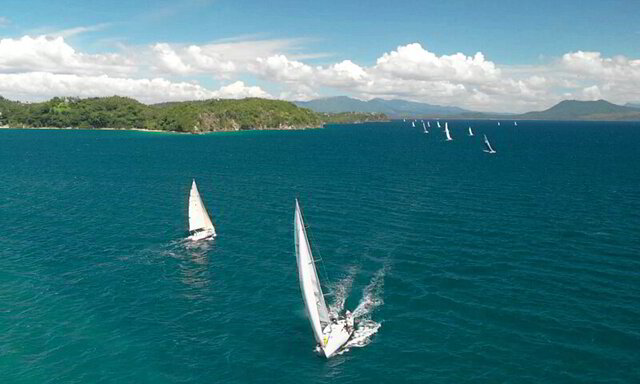 Puerto Galera Yacht Club
Located just a few minutes away from the BADLADZ Dive Resort found right on Muelle Pier, and going towards the direction of white beach you will find the yacht club here in Puerto Galera. It's a medium-sized building tucked back behind a large resort found off the main road. Getting there without knowing the way could be a bit of a challenge, but we can always help guide you if you're wanting to head over and check it out. Here you will find a nice little seating area with a bar and some food options and a nice dock area for those cruising in on a yacht to drop off and be picked up for a fun day of adventure.
The Puerto Galera Yacht Club host's their annual All Souls Regatta a few times per year with over 30 yachts usually attending every event and racing in their respective classes. During this time for the Regatta and with a flood of sailors in town, there is certainly a lot going on and much to see wherever you happen to be in Puerto Galera as they usually set up the course around multiple points easily enjoyable from multiple look-out spots around the island. Each day over the weekend is another race around the course and depending on the class they usually don't race each other, rather it's a race against the clock to see who can get through the check-points the fastest.
I was personally interested in boating and figured I'd go down to the pier to see what it was all about. As this is usually the main mooring spot for the event I knew this would be the best location to see all of the sailboats in one location at the same time. About 20 minutes later, I found myself invited to help the crew of one of the yachts!
Let me tell you, if you've never had the opportunity to be part of a yacht crew, this is an experience you'll want to seek out! I had an incredible time, learning all about yachts, sailing, and how the races worked. This is above the feeling you'll get with the sea breeze in your face, the open water, and a cluster of boats surrounding you.
This is just one of the hundreds of possible experiences you could have in Puerto Galera. Ask anyone that's ever been here and you'll hear their tale of adventure and excitement. Why not get in on all the actions yourself?
Here's a list of all the 'regular' activities in Puerto Galera to review. Read about a typical day in Puerto Galera. With all this potential, the only thing missing is you. If you would like to join us at BADLADZ Adventure Resorts here in Puerto Galera for an unforgettable adventure and some stories to tell when you're old and grey feels free to stop by and we would love to help you make the dream a reality!