It's almost 8 am and I'm sitting in the restaurant at Badladz Adventure Resort.
It's pouring with rain. Out in Puerto Galera Bay, it's misty and hard to see far. The water is calm and pulsates slowly as the boats bob in the water. The rise and fall of the water level remind me of someone breathing. In… Out… Up… Down…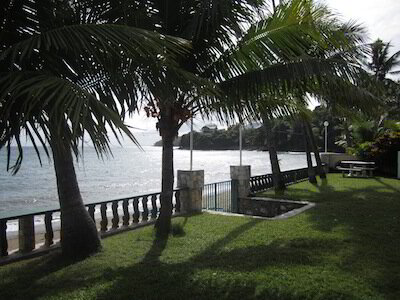 It's peaceful. Relaxing. Serene. And amidst this display of nature's fine power, I find myself reflecting on Puerto Galera.
I love this place. I really do. I think you'll love it too.
I came to Puerto Galera exactly 12 months ago. I came for a job. I've stayed at BADLDADZ since then.
It was the beginning of October 2011. I arrived just in time for a typhoon to attack Puerto Galera, and for one week, the island was shut off from the world. No boats were allowed to cross the passage – Coastguard's orders.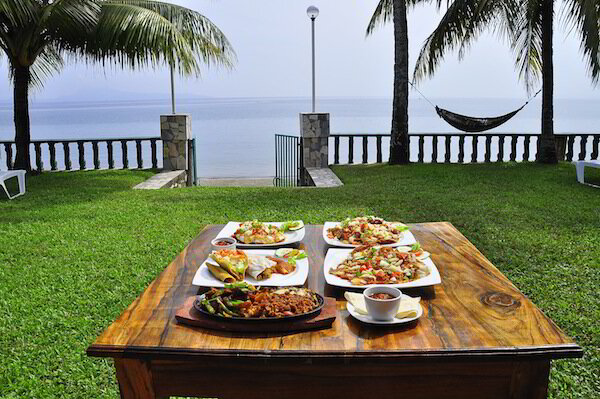 That was fine, as far as I was concerned. I was having the time of my life. It was my first time in Asia and I was wrapped up in the experience… I swam at the beach, partied beneath coconut trees, and revealed the Puerto Galera nightlife.
The typhoon was rather disappointing. Aside from a little rain, there was nothing. No wind. No waves. Hell – we've had more rain in the last 24 hours than we had during that "typhoon".
Since then, I've had the opportunity to explore Puerto Galera quite thoroughly.
I've been scuba diving and snorkeling at some of the world's best dive sites. I've been go-karting and mud-karting, racing through the jungle, dodging trees, and knocking out competitors. I've hiked to Baclayan, the Mangyan village that lies high in the mountains. It took half a day to reach the camp, and another half a day to come back down. Spectacular views and we were even able to swim in a natural spring-turn swimming pool.
It has been an incredible year, but sadly, the year is coming to a close.
In two weeks, I'll be on a plane to Thailand… affectionately known by some as the "Land of Smiles".
I'll miss Badladz. It's been a wonderful year. I'll miss the friendly staff who know me by name. I'll miss the Mexican restaurant and the wet burritos that melt in your mouth. I'll miss the ice-cold San Miguel beer and the freshwater that originates from a mountain Spring.
If you're on the fence about coming to Puerto Galera, or about staying at Badladz, find a way to make it happen. You will have a fantastic time.
– Report from a long-term visitor