Near the city of San Teodoro in Oriental Mindoro area of Mindoro Island, you will find Barangay Villaflor which is where the famous natural wonder Tamaraw Falls in Puerto Galera can be found.
This majestic beauty is one of the many natural wonders you can see here on Mindoro Island and is 423ft (128.3m) tall and can easily be accessed from the main road, the same road in which you would take to Calapan as well. One of the main reasons why so many visitors choose Tamaraw falls as their number one tourist destination located on the island of Mindoro is because of its convenient location.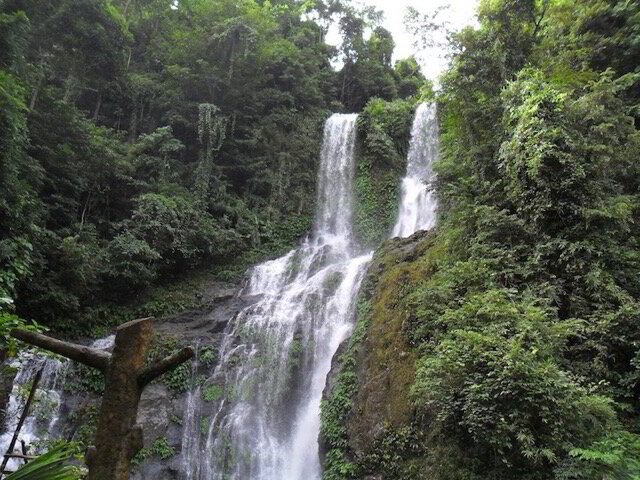 Puerto Galera Tamaraw Falls History
According to Tamaraw Falls history, the falls are named after the Mindoro Dwarf Buffalo called the Tamaraw which is a very rare and endangered species of buffalo found here on the island. These are native only to the island of Mindoro. Unfortunately, now the Tamaraw are on the critically endangered species list due to hunting, logging and human habitation. Because of this, a Special Proclamation was signed in 2004, making October 1 a special holiday in Mindoro celebrating Tamaraw Conservation Month.
There are many festivals and holidays associated with the Tamaraw found only here on the island of Mindoro making this a special place for this type of events. If you are looking for just another reason to come experience the island of Mindoro or the area of Puerto Galera, this tourist destination is definitely a great one and something that shouldn't be passed up if given the opportunity.
What Is Tamaraw Falls
You will find that these falls are a series of smaller waterfalls that combine and make up the larger waterfall that flows down the mountain into a refreshing pool that you can jump into if you are feeling up to it. check out the picture below to see exactly what we are talking about.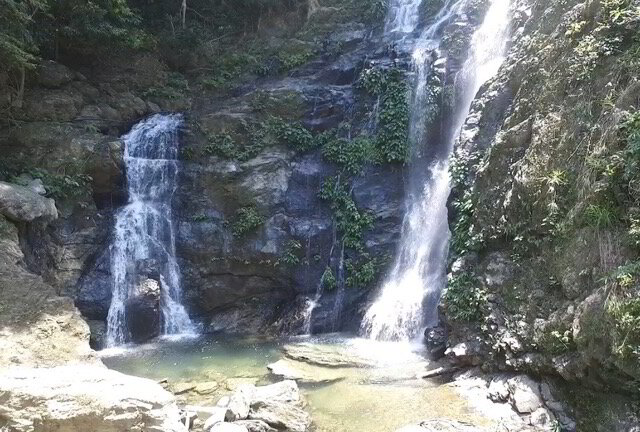 You can use the public area at the foot of the falls where guests of the falls can be refreshed in the cool and clean water. You'll also find picnic huts and shower rooms here making it the perfect retreat for family and friends on those extra warm and humid days. The entrance is ₱25 per person and considering the atmosphere and the build of the area, completely worth the money to get the chance to relax in this oasis of a waterfall pool and really enjoy a piece of island paradise. I think it's an excellent location to put your video and photography skills to the test as I did below.
How To Go To Tamaraw Falls in Puerto Galera
Getting there is quite easy with several options to choose from no matter where you happen to be coming from around the Puerto Galera area. The falls are located 13km outside of Puerto Galera or about a 40-minute drive. There are several modes of transportation that you can use to get to Tamaraw Falls. The most popular options are (in no particular order):
Taking a Jeepney
Hiring a Trike
Private Van
Rent a Motorbike
Let's talk about each option to see which would be best for you and your group depending on your interests.
Taking a Jeepney to Tamaraw Falls
You can catch a Jeepney going to Calapan from Puerto Galera or the reverse. Keep in mind Jeepney's may be overcrowded and packed, which during the hot season can be quite uncomfortable. You will find that the price to get to Tamaraw Falls in Puerto Galera by Jeepney is inexpensive and is a good way to go there if you have several people in your group but want to keep costs down.
Hiring a Trike to Tamaraw Falls
A slightly better option would be to hire a trike which will give you your own space to ride in but if you have several people each one would have to rent their own trike or double up on each one. This option will give you some more flexibility as you can talk to the driver to stop any place along the way so you have some more wiggle room to have more freedom on your trip.
Taking a Private Van to Tamaraw Falls
If you have several people in your party, then it makes more sense to rent a van or vans to take you out there which will cost anywhere from 2000 to 2500PHP which does include the driver's fee and you can arrange to have them pick you up and drop you off at your hotel.
Rent a Motorbike To Go To Tamaraw Falls
If you would like to go it alone then you can always rent a motorbike and set out on curvy roads through the mountains. This gives you the most flexibility of all as you can explore not just the falls but the places along the way at your own discretion. This is our favorite way to do it when there is only a few of us.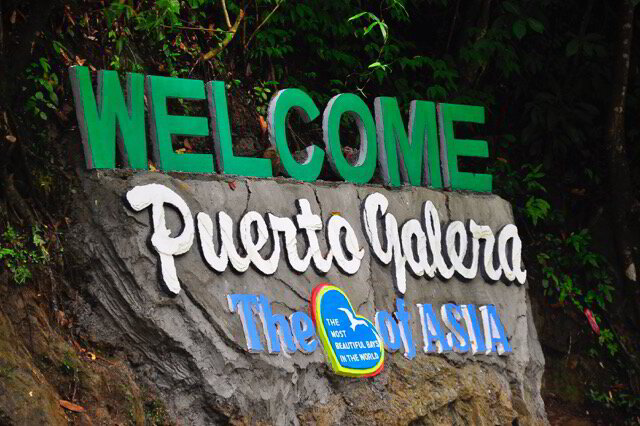 BADLADZ Can Help You Organize Your Tamaraw Falls Tour
If you're staying at one of the BADLADZ properties, we would be delighted to help you organize a Tamaraw Falls tour or rent you bikes for your adventure.
We welcome all trekking enthusiasts and their group events to BADLADZ and look forward to hosting more adventure seekers in the future. Regardless of how you decide to go there. We're always here to give you the best advice based on what kind of budget and comforts you need.
To contact us to arrange your stay at one of our BADLADZ Resorts. Choose which resort you want to stay at for your next stay in Puerto Galera or for a more independent experience check out our BADLADZ Staycation Condos.
Cheers,
Sean