Infinity Farm in Baco Oriental Mindoro is one of the best tourist spots in Puerto Galera. The great thing about this amazing tourist destination is that it's not too far away from the BADLADZ Adventure Resorts as well.
When people ask me about some of the amazing waterfalls we have here in Oriental Mindoro they will usually ask something like, "Where should we go in Puerto Galera?" and often times my usual response, of course, is to visit the Infinity Farm as it is one of the many places I highly recommend visiting during your stay at our hotels in Oriental Mindoro.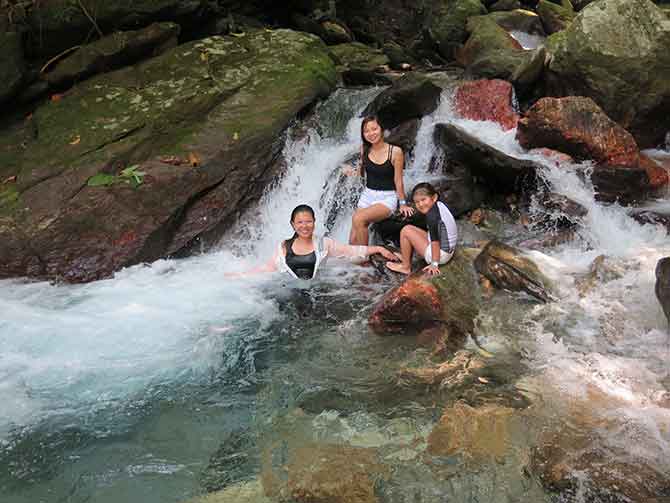 Baco Oriental Mindoro
Baco, officially the Municipality of Baco, is a 3rd class municipality in the province of Oriental Mindoro, Philippines. According to the 2015 census, it has a population of 37,215 people. Baco is located in the northern part of Oriental Mindoro not very far from our BADLADZ Beach Resort and can be accessed via jeepney, van bus, or trike depending on your preferred method of travel and group size.
Depending on which form of travel you choose to use on your way to the Infinity Farm the travel time will also vary and is best to plan for at least an hour or less travel time depending on road conditions and weather. It is 16 kilometers (9.9 mi) from Calapan and on a good day, you can reach the city of Calapan via van bus or motorbike in less than an hour and a half from the BADLADZ Adventure Resorts, and less than 2 hours if traveling by jeepney.
If you're an expert Philippine explorer or perhaps want to try and live a bit on the adventure side of life you can always catch a ride on a jeepney or van bus that is heading to Calapan, and jump off at the Baco municipal hall and from here you can hire a trike to take you to the infinity farm. Infinity farm is not accessible from the main road going to Calapan so make sure to plan ahead and if you're taking the last option remember that it is a risk not knowing if you will have a ride back into Puerto Galera town, especially true the later in the day it gets as there are fewer opportunities to find a ride back into town.
Infinity Farm Baco Oriental Mindoro Video
So although the name of this amazing tourist destination has the word "farm" in it, there is actually nothing that has to do with farming on the property at all. Rather this awesome location is a series of waterfalls in a condensed relaxing atmosphere which is great for relaxing and having a nice meal with friends and family all while enjoying the serene sounds of rushing water and surrounding nature. Check out the video we made the last time we took a trip there…
Out here at Infinity Farm in Baco, on the way to Calapan City, there are a lot of benefits for you to enjoy with friends and family and although many know of its existence, this attraction, for the most part, is usually a lot less crowded than some of the other tourist's spots in Puerto Galera. You will find clean air, plenty of shade and mountain water that is fresh and fun to relax in.
As you walk along the river or relax in a nice spot you've found, you will find the background noise of the water cascading down the stream is both relaxing and refreshing from city life. There are also several locations along the river going up or downstream where you can find some really nice areas perfect for a mid-day snack or meal with your group. Travel upstream and you will find the water rapids begin to increase in speed and really make for a fun adventure up the mountain.
Things to Do at the Infinity Farm
You will find several areas that have little pools, rapids and small falls where you can find a spot to hang out and enjoy nature. As you walk up the trail, you will find plenty of spots to hang out or explore in. Whether your just looking for a place to relax with your group and chill out in the shade listening to the water rush by, or feel like jumping in the nice cool water in some of the freshwater pools created along the stream, there is something for everyone to enjoy here and is why so many of our guests continue coming back to visit this great location year after year when looking for that needed getaway from the city crowds and pollution.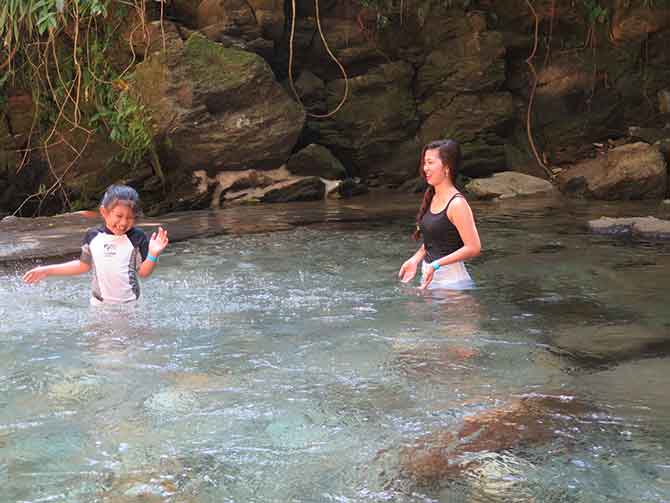 I've always said that this is one of the great places to visit in Puerto Galera or just outside of it as there is a little something for everyone to enjoy when you go there. The adventurous or the unadventurous alike. Those who are not too adventurous, you will find an excellent spot at the landing where you arrive for you to relax in without having to hike anywhere. Seniors and toddlers will find it a great spot to hang out in so you don't have to walk up the trail.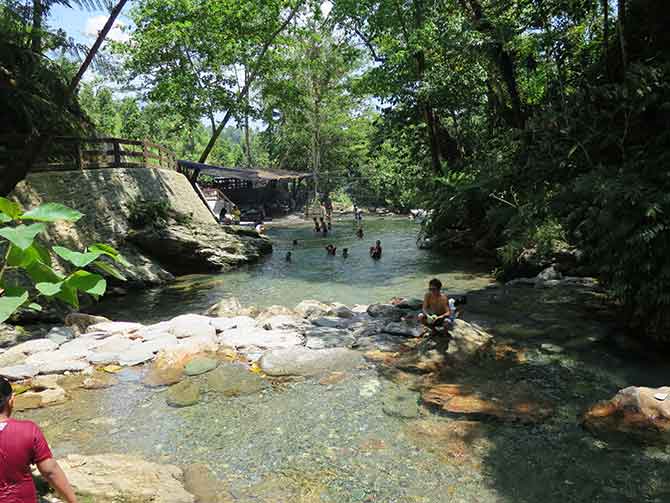 One of the many cool places to visit in Puerto Galera and if you're looking for something fun to see on your way to BADLADZ Adventure Resorts from Calapan, why not stop by and check out this amazing location on the way to Puerto Galera.
Stay With BADLADZ and Visit Infinity Farm
So what do you say, are you ready to come and visit this amazing tourist destination and relax and play in some fresh and cool mountain spring water here in Oriental Mindoro? To contact us to arrange your stay at one of our BADLADZ Adventure Resorts or apartments visit our contact us page and if you would like some help or guidance on the best options, or to schedule transportation for you and your group to infinity farm, we would be more than happy to assist you and your group on how to get there and have an amazing fun-filled day at this amazing location.
Cheers,
Sean
Resources