Are you Opening a Restaurant Bar in the Philippines?
This is one of the most common businesses foreigners will jump into however it's not good if you don't know what you're doing.
Not a bad idea actually, people have to eat and drink!
If you really are considering opening a Restaurant Bar in the Philippines, keep a few things in mind…
6 Tips in Opening a Restaurant Bar in the Philippines
This is NOT a good idea if you are looking for a Hobby. It is a business like any other and you must take this seriously or you will certainly LOSE MONEY!
You, or someone you REALLY trust, MUST be there always. This is one of the easiest businesses to steal from and believe me, people WILL STEAL FROM YOU! Once you have the systems so buttoned-down that they cannot take money from you, they will steal from the tip jar, their co-workers, or your customers.
Be prepared, staff are going to be an issue. Period. These are low-level positions with low pay and the turnover will be high. Many of us run employees on 5-month temporary contracts just so we have no legal labor obligations. Permanent employees require reporting commitments, withholding, submission of taxes, etc. Plus, you will need someone just to track all this.
Sell what your customers want NOT what YOU like! I have seen this Way too many times. Your personal tastes might not agree with everyone so it is important to be objective about menu choices.
Be able to serve the complete menu ALWAYS. Simple right? Then why is it the waitress always says " Sorry OUT OF STOCK"? Definitely not allowed in my restaurants. Plan a menu that does not require exotic ingredients. Make sure everything is available locally OR plan MONTHS in advance. We import corn flour from San Diego and ship 50 kg at a time before we'll need it. Also, try to plan around a few ingredients that are used for many dishes. Mexican food is like that. Rice & beans & cornflour done in different ways.
If it is a bar, be prepared to drink ALL DAY. There is always someone on 2-week vacation that will want to have a couple of drinks with the boss regardless of the time of day. They only have to do this on vacation but you have to do it every day.
COLD BEER. Sounds simple right? Thirsty people can drink 5 an hour and keep this up for 4 hours. If you have 10 people doing this you'll need 200 COLD BEERS on hand ready to go or have a place to start cooling some right away.
Two Key Ingredients You Need When Opening a Restaurant and Bar
Only two things make a restaurant or bar work: a great location or great food & cold beer. Both would be best. I can show you side-by-side bars with one packed and one empty. So even if you have a great location, you'll still have to beat your competition.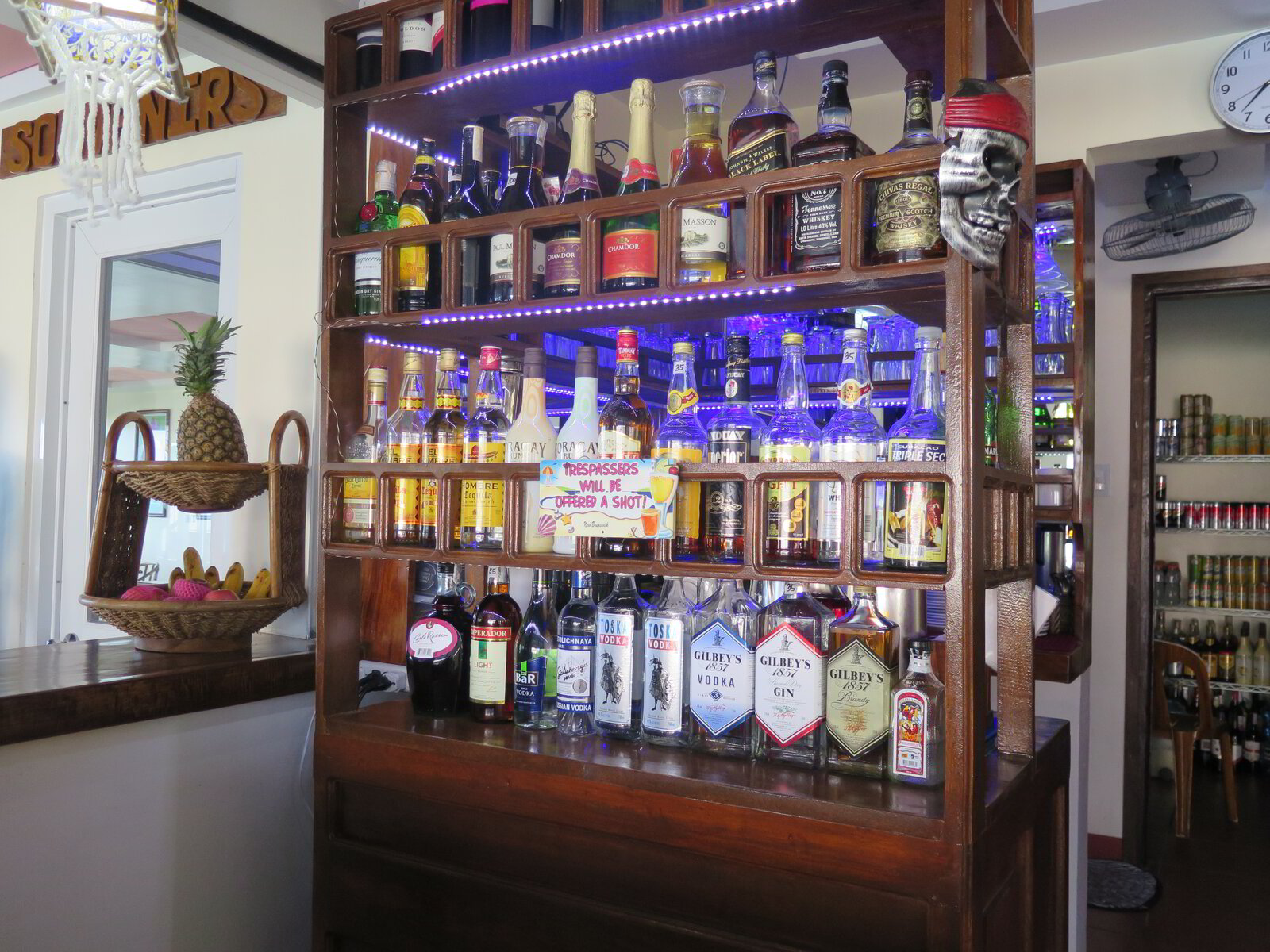 There is also a restaurant in our area that is really out-of-the-way. The road does not even go all the way there and you would never find it by chance BUT it is always packed. Awesome Food, Cold Beers, Low Prices & Great View combine to make this a 'Word of Mouth' favorite.
Again, be reminded. This is a FULL-TIME JOB unless you just want to throw your money away by opening a restaurant bar in the Philippines.
How to Legally Go About Opening a Restaurant Bar in the Philippines
Now, the really important part of Opening a Restaurant Bar in the Philippines is following the laws.
Another common question I get is:
How Do You Legally Open a Venue Without Breaking Philippine laws?
As a foreigner, you can lease the premises/location in your own name legally. You control the location, therefore, you control the business.
Put all the utilities like phone, water, electricity, etc. in your name.
When you purchase the equipment and furnishings for the bar, be sure to have the receipts clearly in your name.
Get insurance on the contents and have that in your name as well. If things go really crazy and someone strips the place, you can always charge them with theft.
If this is a serious bar/restaurant then you will probably have a Facebook page and website. Make sure you control these.
Bank accounts can also be in your name. Have one ATM account for your trusted staff. As much as possible, try to run your accounts through online banking. This will allow you to track deposits and withdrawals. Set up payments for utilities with an auto-debit to deduct automatically from your account.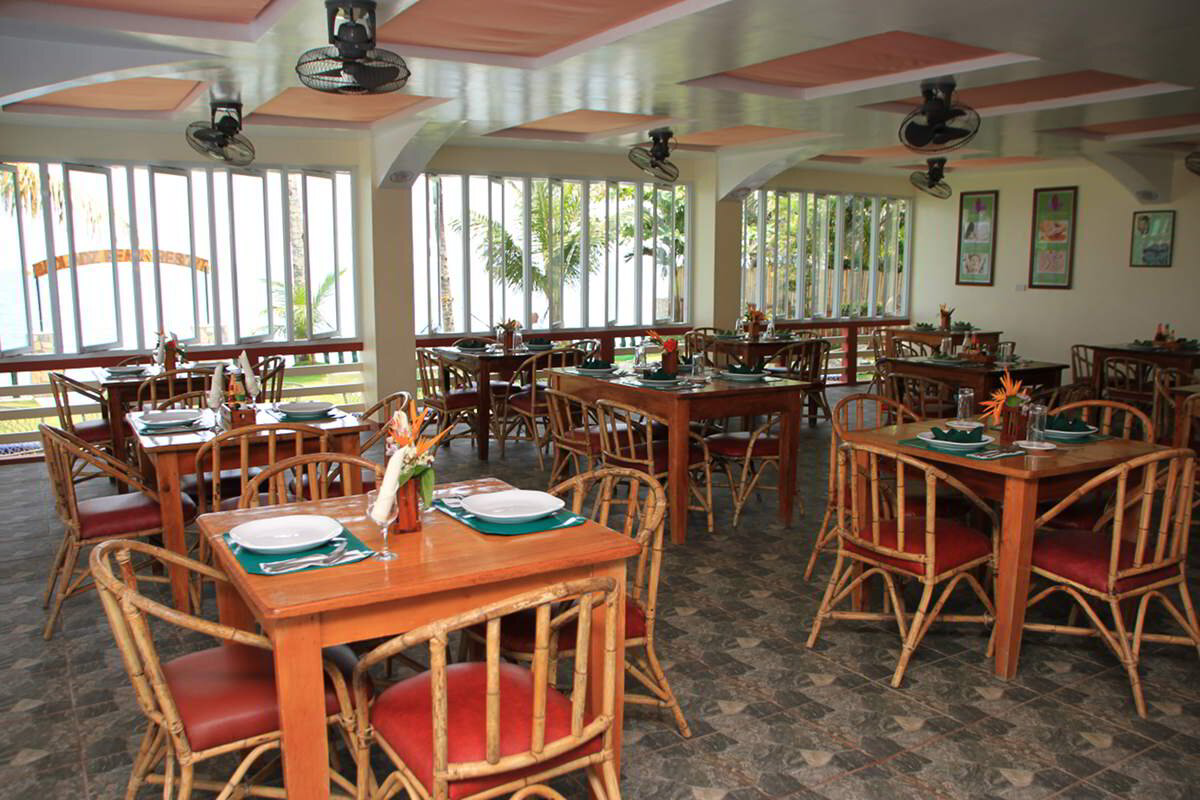 Also, set up a private account at the same bank in your name only so you can transfer funds online from the restaurant account to your private one, leaving only enough behind for operating expenses.
The business license is in the name of a Filipino but that is the ONLY thing.
Make sure this person is someone you trust BUT…
Big Tip on Owning a Restaurant Bar in the Philippines
Sometimes the "business owner" gets greedy and thinks they can take your business. You simply take the business license off the wall and hand it to them. That is all they own and can now leave with their part of the business.
Here is where they get into trouble: they will have opened up under a sole proprietorship, which makes them personally liable for all federal and provincial tax obligations. They are also liable to the Department of Labor for all employee obligations. They will walk away with no job and big troubles!
To stay in business, you will need to find someone else, like an employee, to apply for a business permit and reopen the business under the new license. You do not even need to change the name of the business. Say, for example, your own "Joes Bar." The new license says "Jessie's Bar." Simply write in small letters in the top corner of the existing sign, "Jessie's Bar operating as:"
Back in Business and you don't have to skip a beat! ????
Cheers
Sean
P.S. – If you can't make it out to Puerto Galera to have a chat and would like to know more about Business in the Philippines, consider checking out my book on Amazon – Making Pesos: Business in the Philippines – Lessons Learned, Rules to Live By and Business Opportunities in the Philippines.
Editor's Note: This post about Opening a Restaurant Bar in the Philippines was originally published on April 11, 2015, and has been updated adding more tips and expanding on the original information.