Looking for some things to do near Manila? Maybe you are on Vacation, Working, going to school, or hiding out from a foreign government. No matter why you need to get out of town and HAVE SOME FUN! Here are some Philippines travel tips.
This is a country of 7,000 islands so what are you doing in the CITY! Get outta there and come visit us on the Beach! Plan a weekend, overnight getaway, or vacation near Manila and visit some of the best Beach Resorts in the Philippines because they are very near Manila.
Summer Getaway Near Manila
If you are looking for cheap, budget travel with a beach near Manila then it's only 4 hours to the tropical paradise vacation destination of Puerto Galera in the Province of Oriental Mindoro. It's a Cheap, Budget Friendly getaway for EVERYONE!
No Excuses! It is quick & cheap. Just take a bus to Batangas Port then a Boat to Puerto Galera. It's easy ???? Just follow this video – DIRECTIONS from MANILA Then you are here! Map of PUERTO GALERA A great travel destination for Solo Travellers, Romantic Couples, Families with kids, Friends, and Groups. Really near Manila and really something here for everybody.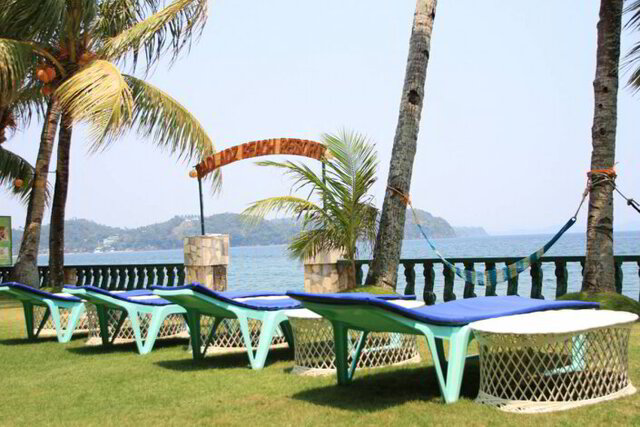 Puerto Galera Philippines
Here are some places to visit in Puerto Galera. Nature trips and Adventure day trips abound with hiking and trekking to places like Tamaraw Falls and Tukuran Paradise. You can go to some of the local Nature theme parks and waterparks set in the lush tropical hills like Infinity Farm Baco.
All these locations utilize the natural landscape and cool mountain streams to create fun parks in the jungle. Waterfalls, Waterslides, Swimming, Hiking, Picnics and at least one has Karaoke…..in the Jungle! One of the fun places for kids is Aplayang Munti which features a family fun park on the beach with a bouncy castle, swimming, snorkeling, and kayaks for rent so you can have kids activities and a sea kayak adventure all at the same place ???? All of these places have fun, outdoor activities for kids and adults alike ????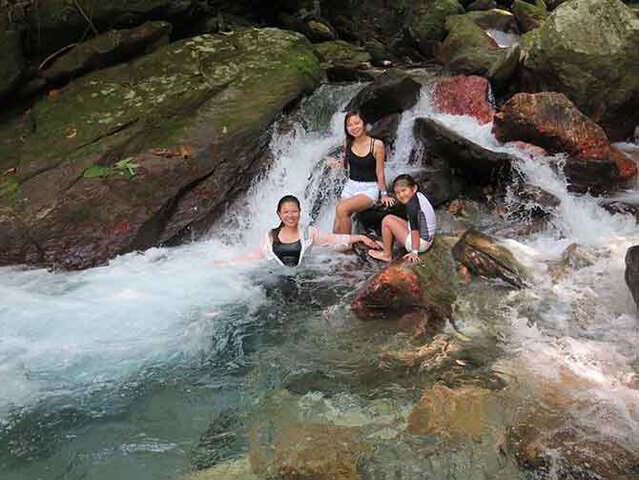 There are travel tours for an Island hopping day trip that will take you to all the private little beaches here to go snorkeling and have lunch on the beach. Perfect for groups and friends and this is also a great family activity. Of Course, you will be looking for the best place to stay in Puerto Galera.
BADLADZ Beach & Dive Resort
For sure the best Puerto Galera Resort with a Swimming Pool near Manila is BADLADZ Beach & Dive Resort.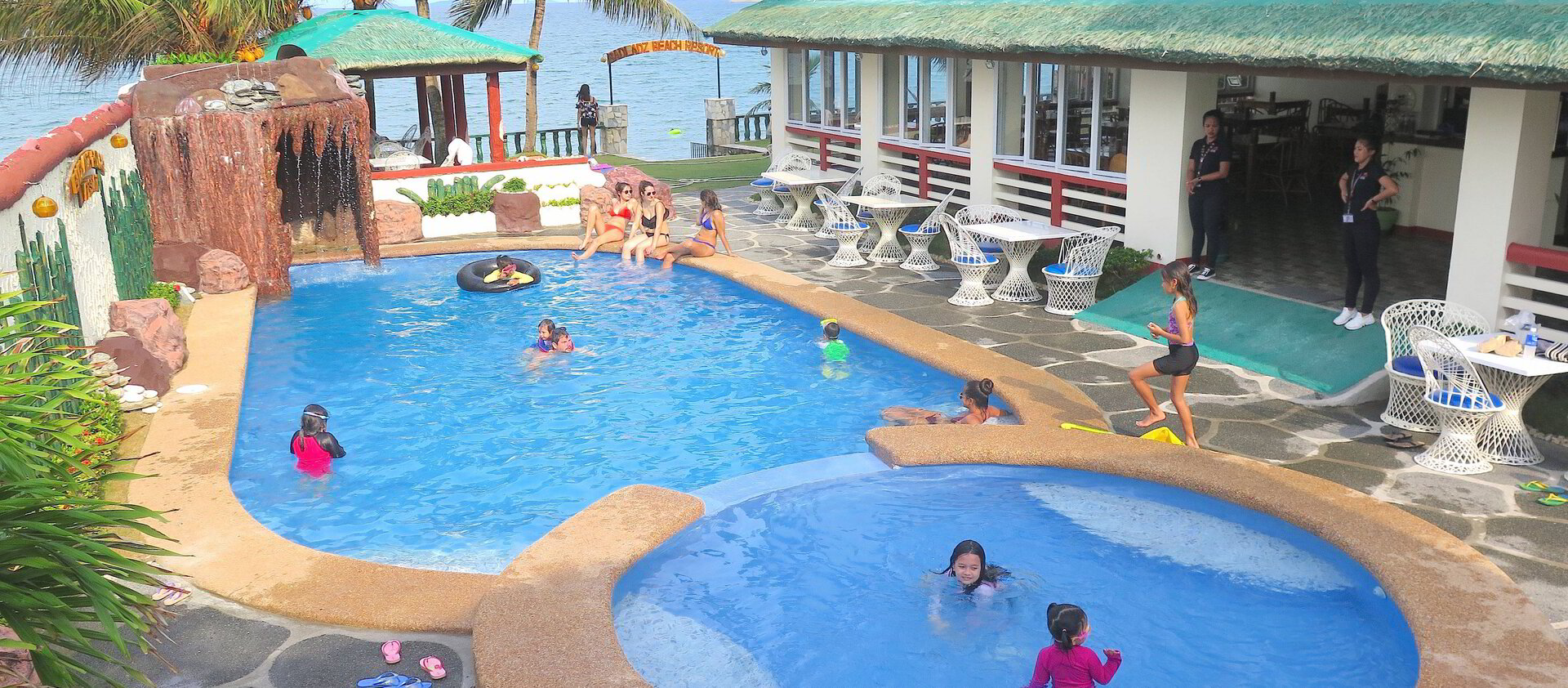 We are on the beach, a fun place for kids & adults, and right in the middle of all the cheap, budget travel places, nature parks, theme parks you want to visit in Puerto Galera.
Things to do near Manila
Go to Extreme Sports! At this Amusement Park, you will find kids activities and adult fun where they feature Mud Buggies, Go-Karts, and games where you can shoot each other with nerf arrows or an archery range where you can shoot real ones at targets.
Way too much FUN. Bubble ball is another family fun treat where you dress in big bubble wrap and bump into each other without getting hurt! Awesome. Right behind there is a Puerto Galera Firing Range, really one of the best gun shooting ranges near Manila.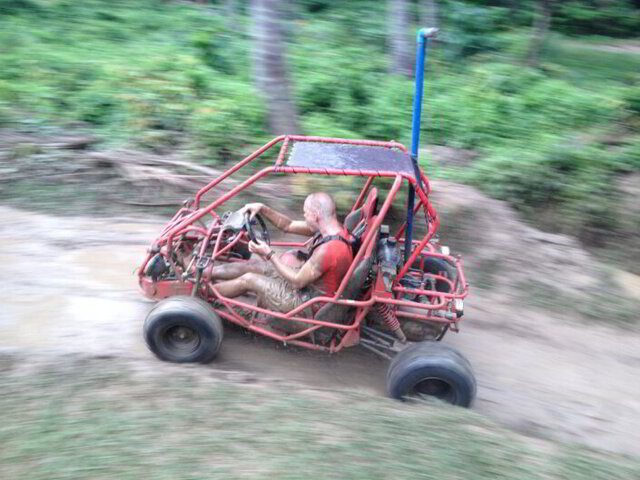 Then there is the Ocean where you can walk off the beach to go Swimming and Snorkeling. The water here is always warm so any time of year is great for this. For the more adventurous people, we have Scuba Diving in one of the best locations in the world for tropical reef fish and coral. If you are taking a vacation out of Manila then take your PADI Open Water Diver course at BADLADZ Beach & Dive Resort… When you are done you can dive all over the world.
Tourist Spot Near Manila
We are only 1 hour from many Calapan tourist spots and the scenery driving there is beautiful with the mountains on one side and the ocean on the other. There are lots of places to stop for stunning pictures ???? You can even stop at Tamaraw waterfalls on the way for a nice cool swim in the cool mountain water waters. Don't worry about missing it, as it is right beside the road!
For a summer getaway from Manila, you must go to the beach to escape the heat. Here we have some of the best beaches near Manila like White Beach with long powder white sand beaches and lots of water sports. Paddleboards, kayaks, parasailing, banana boats, etc are all here for FUN.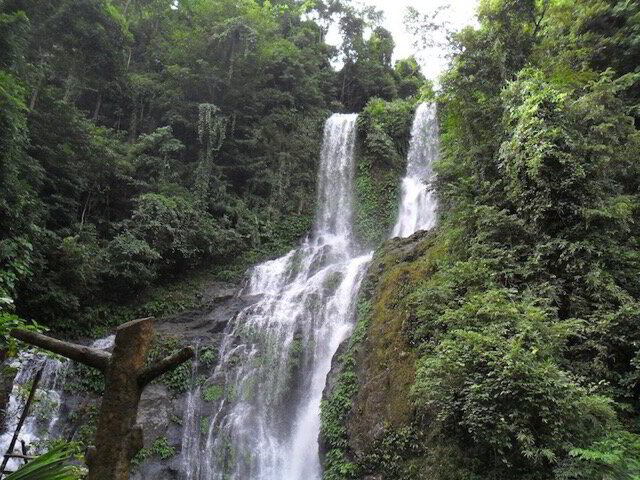 There are cheap resorts, travel activities, and family day activities. All of this is in Puerto Galera! Ponderosa Golf course is a CRAZY 9 hole course on a mountain with Awesome views. Great for a Family Fun day and if you are looking for a ZipLine in the Philippines, you will find it here. If you have a yacht or like sailing then there is the Puerto Galera Yacht Club where they will take you sailing or teach you to sail.
Also, there is Kiteboarding, Windsurfing, Jetskis, Motorcycle rentals, Kayak rentals, Kayak tours, Inland Tours, Island Tours, and Caribou rides into the Jungle.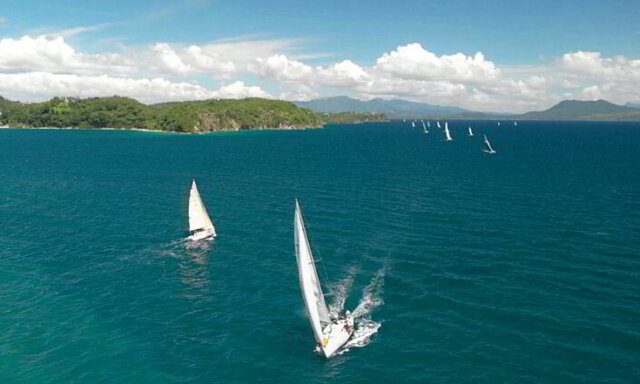 Puerto Galera Nightlife
Of course, let's not forget the NIGHTLIFE! The beach town of Sabang is only minutes from BADLADZ Beach & Dive Resort with 24 hours of Restaurants, Clubs, Beach Bars, Tattoo shops, Shopping, and much, much more!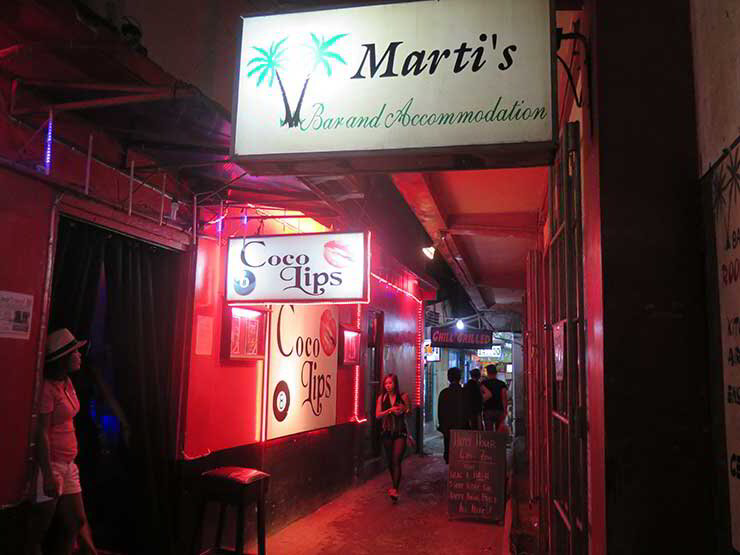 So……if you are really looking for tourist spots and tourist places to visit near Manila then Puerto Galera has it ALL! You will never regret coming here. I arrived in 1999 on a two-week vacation and never went home. Honestly. This place is one of the best natural tourist locations in the Philippines, it is so close to Manila but a totally different atmosphere. Clean, Beautiful, Friendly, and FUN. It is the real Philippines. See you there!
Cheers
Sean