Now that you have considered Scuba as a potential hobby or just something to go enjoy in the open waters, it is essential to learn how to get that Professional Association of Diving Instructors or PADI License for you to become an instructor and eventually teach people how to live their best days in their newfound passion.
What is Scuba Diving?
For starters, Scuba diving refers to an underwater sport that involves breathing underwater using a scuba set and exploring the underwater world. The diver would be needing essentials such as fins, mask, regulator, weights and a wetsuit.
Additionally, with the help of a buoyancy control device and dive computer, open water divers could reach their maximum potential in exploring the pristine reefs of Puerto Galera.
Originally, it arose from the need for underwater navigation to the point that its development was partially motivated by the military defense. Additionally, diving is the best way to explore wrecks.
A diver typically descends using a self-contained underwater breathing apparatus (SCUBA) that includes an air supply, sometimes supplemented by a primary carbon dioxide removal system if you decide to get involved in technical diving.
Why Scuba Dive in Puerto Galera?
Being located primarily in the Coral Triangle where the vast majority of the world's coral reefs and fish are found. Verde Island, located in front of Puerto Galera, is the Center of this area and has more species present than any other place on earth.
Scientists consider Puerto Galera and Verde Island to be an epicenter of marine biodiversity. You can dive either maximum depth or minimum level, and even snorkel to be able to catch its beauty closer.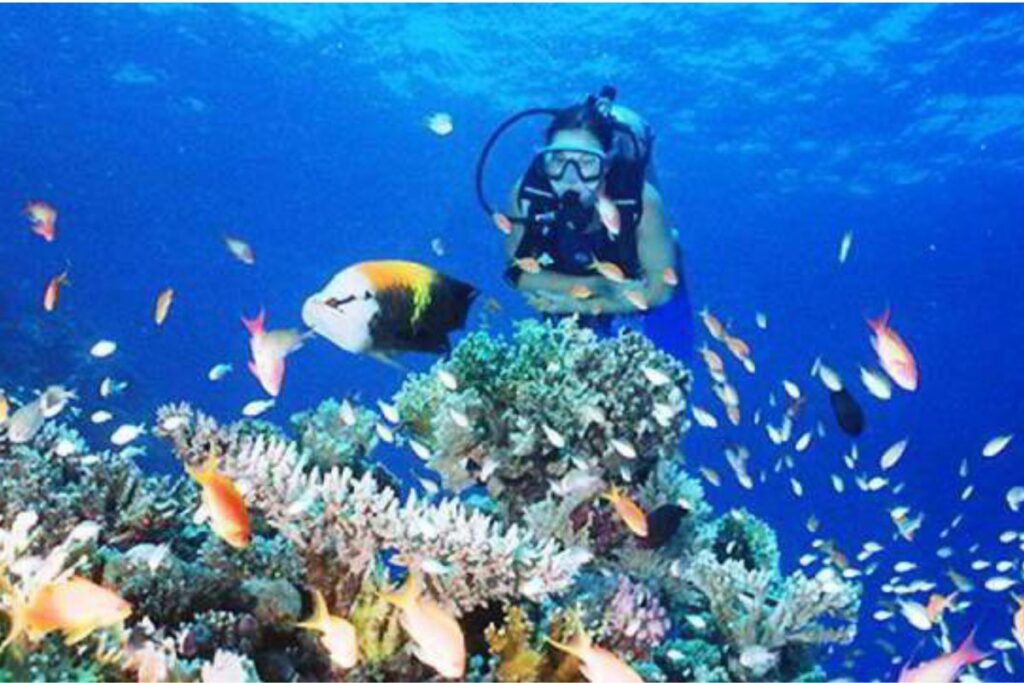 Scuba Diving Near Manila
For starters, you may want to begin looking for a dive destination that is accessible to you. The PADI Open Water course for beginners only takes four days so you can do it straight through or break it up into smaller sessions.
What Scuba Diving in Puerto Galera Can Bring You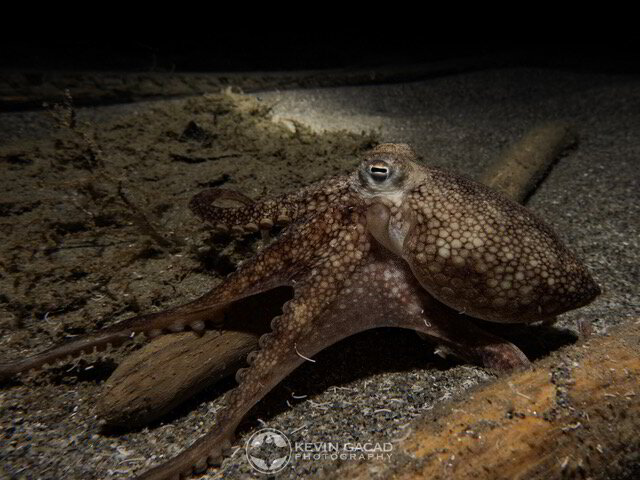 Over 30 Dive Sites
When you start diving your instructors will be taking you to calm, protected areas to do your lessons, learn how to control your body underwater, and get accustomed to your equipment. There will still be lots of pretty fishes and coral reefs to look at but you will be doing your lessons over a sandy bottom so you do not damage the corals.
However, once you master your training you will certainly want to do more and try sites with greater challenges. Puerto Galera has everything for the beginner all the way up to technical sites if you decide to get really serious about diving.
For people that think they have seen it all then you need to dive with our professional Dive Masters, Guides, and Instructors. They will introduce you to a myriad of marine life creatures from the teeny tiny to the tricky and mysterious ones that you never knew existed.
Great Training Ground for First time Scuba Divers
PADI, Professional Association of Diving Instructors, is by far the largest, safest, and most thorough dive training organization in the world. You can start learning as early as 8 years old and continue your training as far as your personal goals push you to achieve.
The more you dive, the more you will probably want to learn about diving. There is navigation, Photography or maybe take a Rescue course to learn how to help yourself and others.
Of course, there are also Marine Conservation courses for those really interested in helping the environment. There is always more to learn.
Great Visibility
Once you learn to go scuba your fascination could induce you to document your amazing ocean adventures. The best way, of course, is to take photos and videos. Camera equipment has become much cheaper over the last few years and digitally stored images make it cheap and easy to edit and share your experiences.
You will still need some camera lights to truly capture this silent world but having the clear water for visibility that allows the natural light to penetrate makes this much easier.
Comparable to a Space Travel
Scuba Diving is honestly the closest any of us will ever get to traveling into Outer Space but it is amazingly similar. First, we need special equipment to breathe and survive. Similarly, you will be weightless and able to float around without touching the ground.
However, the greatest part is the Wild, Weird creatures you will see! Straight out of a science fiction movie, I promise. The space aliens you see in the movies are not as mind-blowing as the ones in our own oceans.
Some marine life biologists believe that octopus are actually an alien species that arrived on earth as frozen eggs 540 million years ago. Well, you can decide on that but, for sure, they definitely are different!
Meeting New Friends
This sport is not just about diving, it is about meeting interesting people. Every dive site is an adventure on a boat with lots of time to enjoy the scenery, feel the breeze, absorb the sunshine and meet new people.
Scuba Diving attracts people from all countries, all ages, and all cultures and they all come to Puerto Galera for the same reasons as you. So very many lifelong friendships start here as you discuss the world above and below the waves.
Simplicity
The cost of Scuba Diving equipment concerns many people. At BADLADZ Beach and Dive Resort, we make it simple. Don't buy your gear, use ours! We have only 'top of the line' AQUALUNG Scuba Gear and APEKS Balanced Regulators.
A balanced regulator is used by professional and technical divers and ensures that you can breathe easily and safely regardless of how deep you dive, how much air is in your tank or how hard you are working deep in water. They are exactly what you would buy for yourself.
This equipment is as good or better than the gear you would personally choose, therefore one less thing to worry about. So nothing to buy, nothing to carry. Just show up at the dive shop with a swimsuit and a smile then you are ready to start having Fun, Fun, Fun!
Badladz Beach and Dive Resort: An Awesome Diving Site for Beginners and Professionals
If you're looking for another good coastal adventure, where you can go swimming, freediving, and snorkeling, then Badladz Beach and Dive Resort is the place for you! Explore the tropical sea wildlife with dolphins, and turtles together with other recreational diving experiences.
Our resort has an edge compared to other resorts because safety procedures and equipment configurations for your best dive destinations are our top priority. We also have our PADI certified divers which can accommodate you and assist with your concerns.
Start living your dream and don't mind the depths of the water, you are SAFE with us !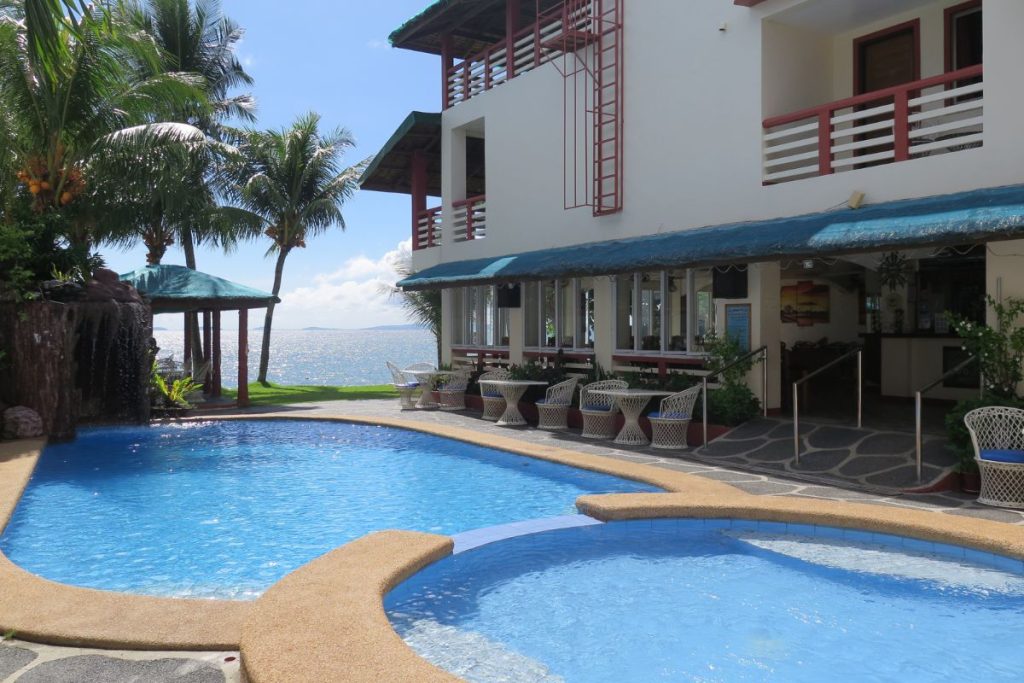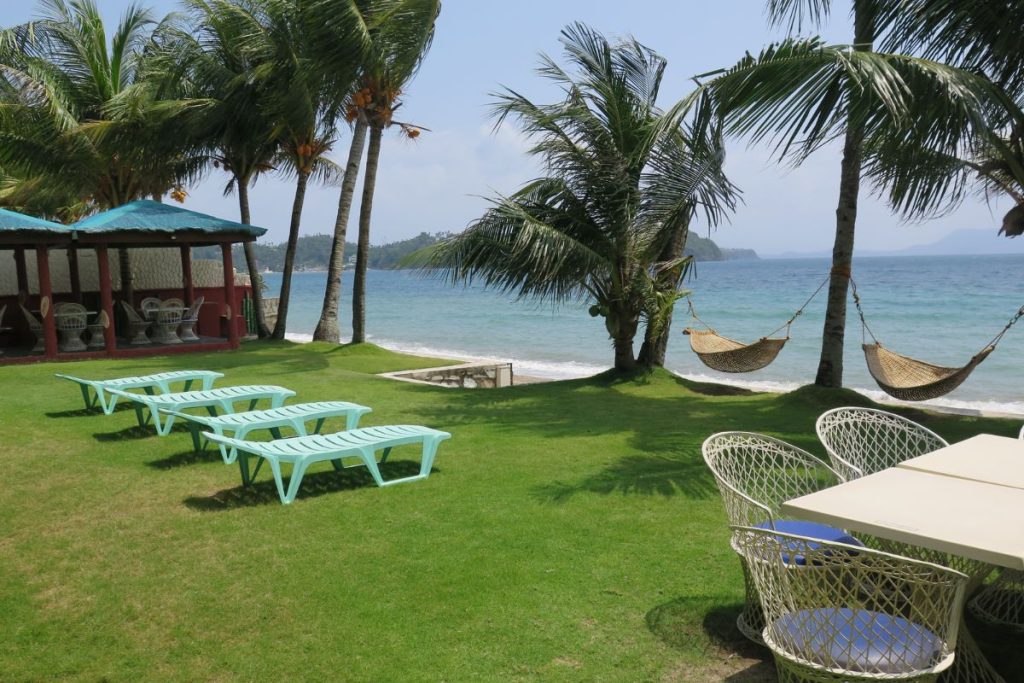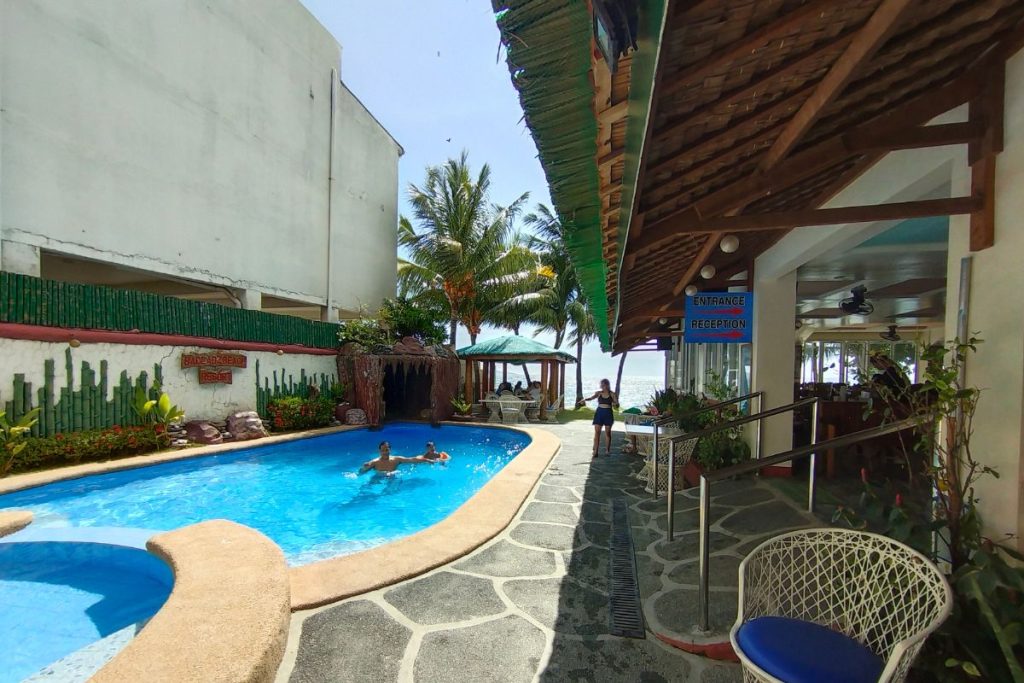 Key Takeaway
Scuba diving is a fun and exciting way to explore the world below the surface. If you're looking for your next dive experience, look no further than BADLADZ Beach and Dive Resort. We offer a variety of diving packages to suit your needs, and our knowledgeable staff will make sure your diving experience is unforgettable.
Explore many dive sites here in Puerto Galera and complete your bucket list! Get ready for the best diving experience of your life with Sean the owner.