Would you like to know how Puerto Galera can be a fun place for tourists and locals during Holy Week? Well, read through this resource I created for you to have an idea of how Puerto Galera Holy Week is spent.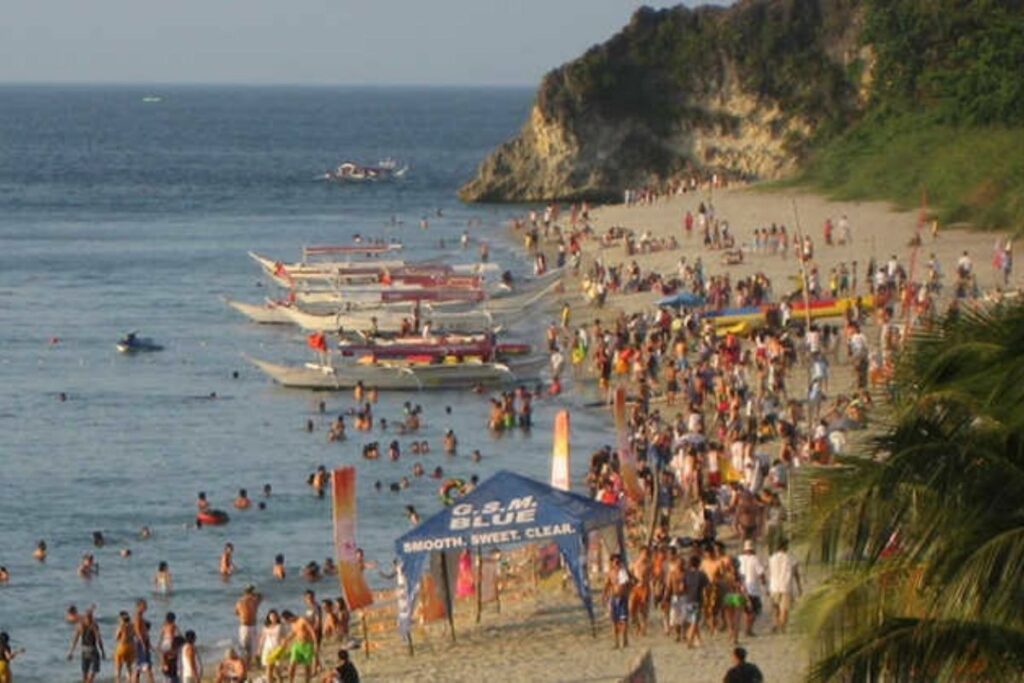 I will talk about what is Holy week and how it is celebrated in the Philippines.
Philippines Holy Week
Philippines Holy week is the annual Christian observance commemorating and reenacting the significant moments of Jesus last week on earth.
With religious ceremonies and processions of the stages of the cross, the whole place will be exploding with culture and excitement.
Celebrated in the month of April, the Philippines Holy Week begins on Palm Sunday and ends on Easter Sunday. This week businesses here in the Philippines are either closed or have a late opening and earlier closing times as part of the annual observance.
The holy week consists of:
Palm Sunday
Holy Wednesday
Maundy Thursday
Good Friday
Black Saturday
Easter Sunday
What is Holy Week
Holy Week starts on Palm Sunday. Thousands of devotees gathered to their respective churches attending a mass with palm leaves with them to be blessed by the priest.
After the mass, people take their blessed palm leaves home and hang them in the window or door in the belief that the leaves can bring good luck and can remove negativity in the house.
Next, is the Holy Wednesday also called the "Spy Wednesday", this is the day where Judas betrayed Jesus in exchange for money.
Maundy Thursday commemorates the celebration of the last supper. Devotees celebrate this by attending a night mass with family or friends. The next day is where Jesus was tortured and crucified called the Good Friday.
People celebrate this by attending a procession that includes some of the devotees who perform self-flagellate and even have themselves crucified as a self-sacrifice to fulfill their vow or as a thanksgiving for their granted prayers.
This continues up until Easter Sunday. On Easter, Sunday businesses like malls and hotels arrange some activities for people that come on Easter Sunday. Activities like Easter egg hunting, egg paintings, and some fun performances.
Basically, it's the day where all the grief ends and time for celebrations for the Christ reborn.
Puerto Galera Holy Week
The above days and activities are being celebrated in Holy Week and Puerto Galera Holy Week is not much different though many come here from the cities to get out of the city. Most people follow this annual tradition, but for some, this is the time to take a break and relax. After attending a mass they just stay at home or go out of town with family and friends.
Since this is also the biggest professional holiday in the Philippines, everyone will be jumping at the chance to get out of the city and hit the beach. Everybody wants to enjoy the Puerto Galera holy week.
Hotels, resorts, and restaurants are more likely fully booked this week. So if you are planning to come for Puerto Galera Holy Week I suggest you book your accommodation ahead of time as soon as possible.
Rooms are already going fast at all of our BADLADZ Adventure Resorts locations.
There are so many places around Puerto Galera you can go and stay during holy week, but if you are looking for the best resorts in Puerto Galera, then you should check out BADLADZ Adventure Resorts.
BADLADZ Adventure Resorts
We have two locations available for Puerto Galera Holy Week:
Independence and Resort Benefits at BADLADZ Staycation Condos
Right on the Beach at BADLADZ Beach & Dive Resort
We also have a Pampered Spa on Sabang Beach as well as a new spa at the beach resort
Let me talk more about them.
BADLADZ Staycation Condos
If you are looking for long-term accommodation or something with some more autonomy, BADLADZ Staycation Condos then is a great choice.
These Puerto Galera apartments are located a few minutes away from the BADLADZ Beach & Dive Resort. These condos offer you easy access to local transportation, just right outside the units. They are also minutes away from Sabang and White Beach.
They each come complete with a kitchenette, full refrigerator, and more condos comforts. This makes your stay in Puerto Galera a private and independent experience.
These units are a few minutes away from BADLADZ Beach & Dive Resort (less than 3 minutes walk). You will have full access to the beach resort facilities to include the restaurant, bar, pool, beach access, and the spectacular beachfront view.
So if you want to stay for good or would like to experience the private living here in Puerto Galera. You can book your stay here.
Pampered Spa
We have a Sabang spa with the name Pampered Spa and another location at the BADLADZ Beach Resort. We have a wide variety of spa services and packages available for you to suit your need.
This is perfect to have after your dive or after your day trip around Puerto Galera. When you stay at any BADLADZ establishment, you can have this as room service. Otherwise, you can visit the spa location at Sabang.
You can check the packages and the available service for you here.
BADLADZ Beach & Dive Resort
Finally the most popular and most visited in all BADLADZ locations and one of the most popular beach resorts in Puerto Galera is the BADLADZ Beach & Dive Resort. In terms of location, things to do and value of money, this is the perfect place for you if you want to be out of the hustle and bustle of Sabang or White Beach but close enough to get there quickly on a trike or motorbike.
A semi-private beach and a stunning view combined to make this place a fantastic choice for families, couples, friends, and even for a lone traveler. We have a beachfront view with a pool, an international restaurant with a bar where you can grab your cold beers, and a pampered spa where you can get your body relaxed.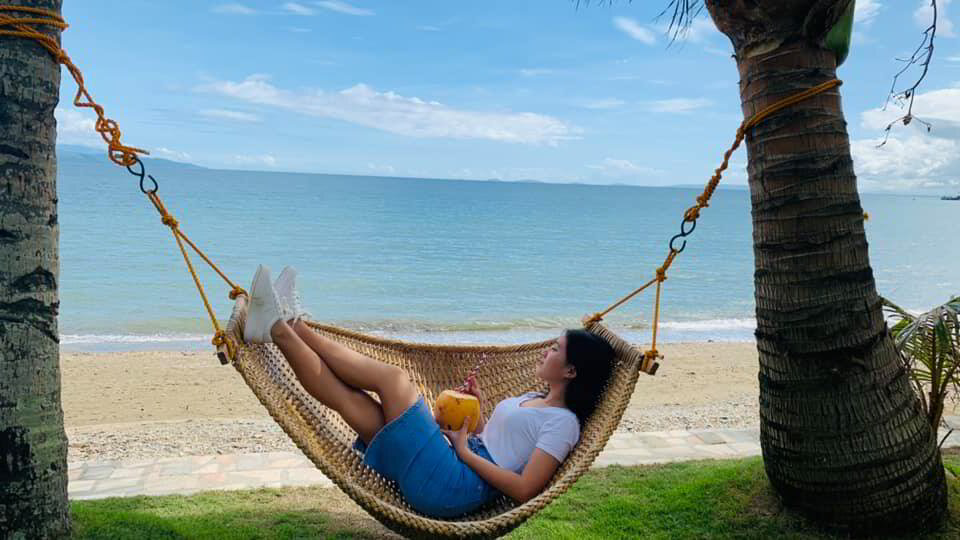 After your dive or after your day trip around Puerto Galera you can relax here with us. You can grab a cold beverage at the bar and lay down on one of our hammocks by the beach and enjoy the sunset over the mountains to the west. It is a great way to spend your vacation, even just for a week or a few days this is a perfect place for you.
During a week like the Holy Week, BADLADZ is always fully booked. So if you are planning to stay with us I suggest you book your room now. You can check the rooms available for you here.
We would love to have you and help make your holiday a fun and memorable one during this Puerto Galera Holy Week.
Cheers,
Sean