If you are planning a trip to the Philippines and this is your first time visiting the country, chances are you will be flying into the capital city of Manila. Ninoy Aquino International Airport is where most travelers arrive before continuing onward to other destinations around the Philippines. Most onward travel options include trikes, jeepneys, private vans, buses, and the LRT (light rail transit) for those traveling around the city of Manila.
If you are planning to visit some of the other islands around the Philippines your options include smaller airplanes or ferry boats that offer a lower fare for those who don't mind sleeping on bunk beds with hundreds of others for up to 24 hours. If you are looking for other places to visit near Manila without paying for additional flights or dealing with the hassle of long ferry transfers, then you've come to the right place.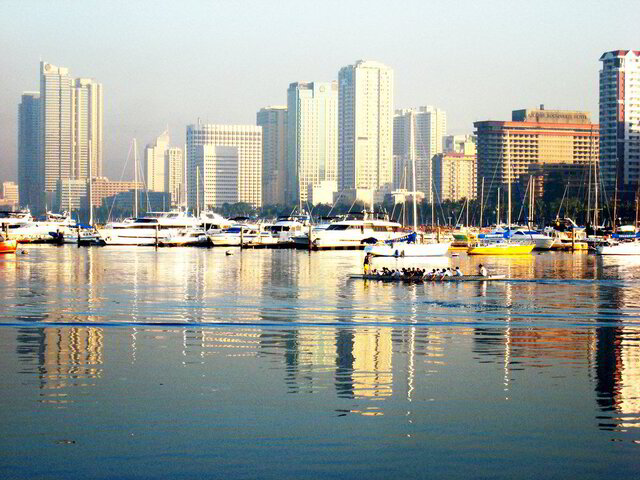 Places to visit in Manila
Before we get into the great places you can visit around the city of Manila and just outside, let's talk about some of the amazing places to visit in Manila first. With over 1 million tourists visiting every year it's no wonder why the Capital city of the Philippines is the most densely populated city proper in the world as of 2018. A few of the most popular tourist destinations within Manila include the historic Walled City of Intramuros, the Cultural Center of the Philippines Complex, Manila Ocean Park, Binondo (Chinatown), Ermita, Malate, Manila Zoo, the National Museum Complex, and Rizal Park.
If you are looking to do some shopping around the city of Manila then you have come to the right place. Manila is regarded as one of the best shopping destinations in Asia and one of the most famous areas in Manila is called Divisoria dubbed the shopping mecca of the Philippines where everything is sold at a bargain price.
If you are looking for name-brand items and don't mind spending a little more on your shopping adventures then you can always visit the SM Mall of Asia shown in the picture above.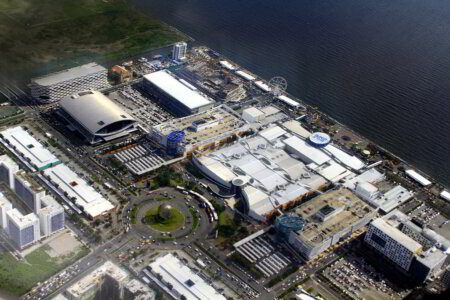 This mall is very popular with tourists visiting the area and is currently the fourth largest mall in the Philippines and the Fourteenth largest mall in the world. SM Mall of Asia can be found in Pasay city right on the edge of Manila Bay and offers plenty of things to do other than shopping including an amusement park, convention center, and the exploreum science center.
Other than shopping and visiting the various tourist destinations around the area, there are also many great local and international restaurants scattered all over the city offering a great mixture of fine cuisine. Some of the more popular locations within the city of Manila include Malate known as the tourist district, and Makati known as the business district but also being one of the best nightlife locations with many restaurants and bars open late.
Places to visit near Manila
After a few days or even a few weeks of traveling and spending time in Manila, you may start to wonder what other options you have outside of the city with less traffic, less pollution, and more of a relaxing atmosphere. Most people who travel to the Philippines will oftentimes come here to experience some of the amazing islands and beaches found all over the country. With over seven thousand islands to choose from, you have many options when planning your vacation itinerary.
Based on the Philippines consisting of so many islands, multiple forms of transportation are almost always the case while transiting from one destination to another. Your travel plans will oftentimes consist of a bus or van taking you to a port, from there a boat or ferry ride to the island, and another jeepney, van, or trike to your final destination. Some of the islands further south such as Boracay or Palascua will often have the same scenario multiple times exhausting an entire day's worth of travel just to arrive at your desired destination.
Puerto Galera Beach Resort
If you are wanting to get away from the big city of Manila and enjoy a nice relaxing vacation on a tropical island, then Puerto Galera right here on the island of Mindoro is the perfect destination for you. Less than four hours outside of Manila, Puerto Galera is the perfect location for those who want to spend less time traveling, and more time enjoying their vacation in paradise. Puerto Galera is also known as one of the best scuba diving destinations in the Philippines and offers some amazing opportunities to explore the Verde island passage which is also known as the "center of the center of marine biology in the world."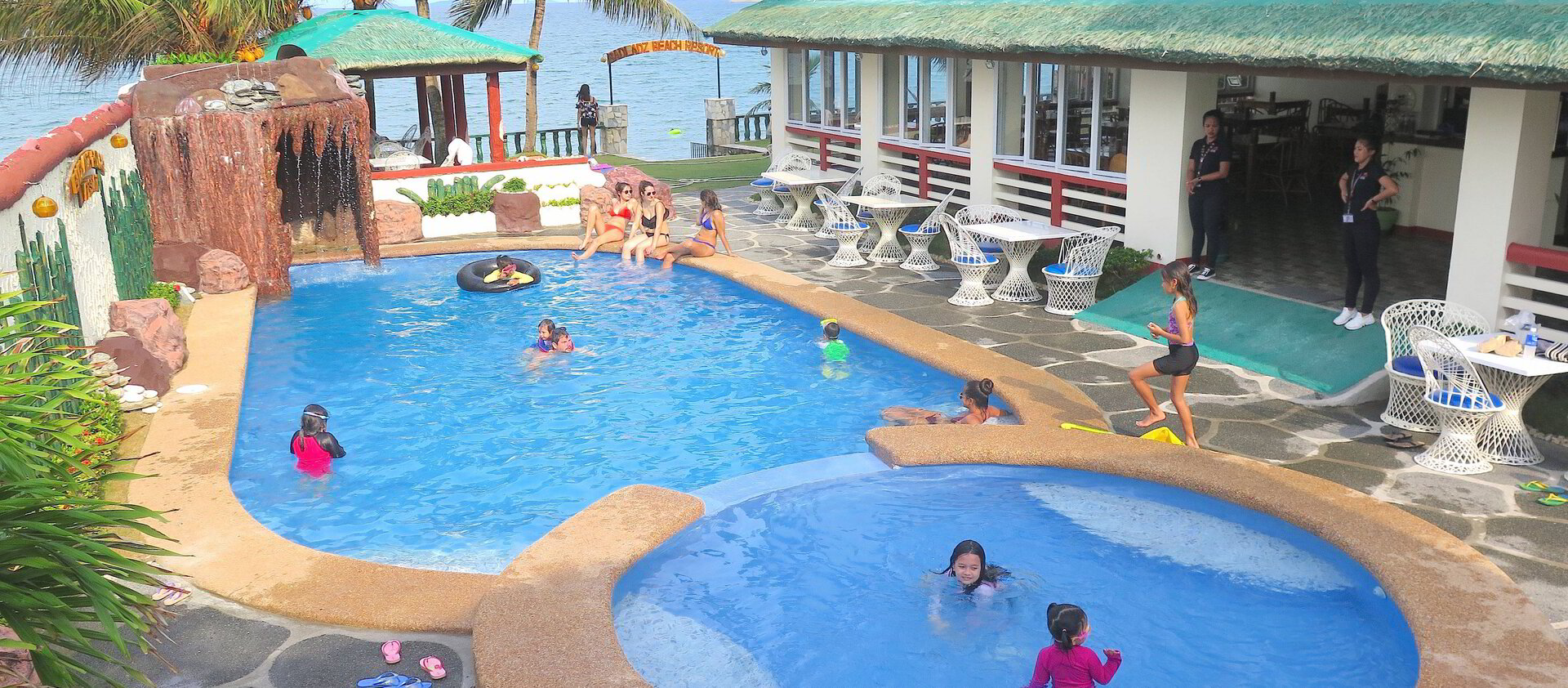 For those who have never heard of Puerto Galera and would like more information on how to get to this amazing tourist destination near Manila check out the article, I wrote on How to get to Puerto Galera. Here I explain everything you need to know about transportation, cost, and scheduling your next trip to the island so you can have the best experience possible during your stay in the Philippines. I also give you some tips and pointers on how to avoid some common issues you may encounter while traveling around the Philippines.
Best Beach Resorts near Manila
When most people are looking for accommodation on a beach resort near Manila, there are usually a few of the same standards people are looking for during their research. These usually include being away from large crowds of people, great ocean views right outside the room, a restaurant serving delicious food, and a swimming pool on location. What makes BADLADZ one of the best beach resorts near Manila is that we offer all of these options as standard, plus more!
Not only does BADLADZ offer all of these great options at our amazing Beach Resort right here in Puerto Galera, but we also offer the best accommodation you can find at unbelievable prices. Imagine waking up to the ocean waves at your doorstep, enjoying the delicious food at our international restaurant, or going for a swim in our amazing swimming pool. We offer something for everyone here in Puerto Galera and why many of our guests continue to stay with us year after year during their holiday vacations in the Philippines.
If you're ready to come to experience everything our amazing Puerto Galera beach resort has to offer and need to get away from the busy city of Manila, come stay with us here in paradise and you will be glad you did. For booking or questions regarding accommodation and reservations please contact us and we will be more than happy to help assist you in planning your next holiday vacation.
Cheers,
Sean