Looking For Gold in the Waterfalls in the Philippines is a lot of fun. If you have friends or family that like adventure and new discoveries, they're going to love this.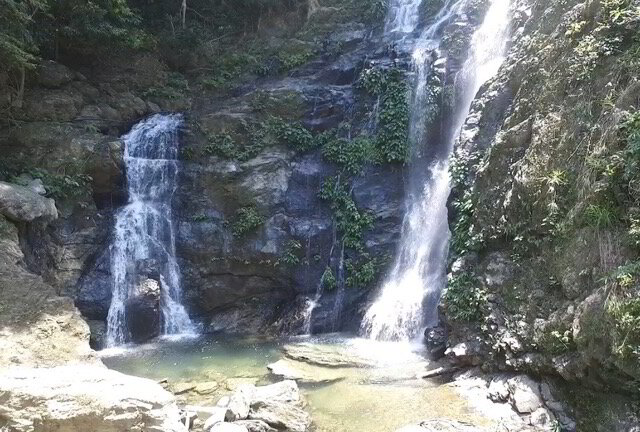 If there is one water hazard in nature that traps gold, it would be waterfalls. So let's go and check out how to find gold here in the Philippines.
Why Philippines Waterfalls
First I'm gonna tell you why you might have a chance to find gold in the waterfalls in the Philippines compared to other countries.
There's a lot of waterfalls in the Philippines to visit and waiting to be discovered. As a matter of fact, we have three of them here on Mindoro Island near Puerto Galera. They are the Aninuan Falls, Tamaraw Falls, and the Tukuran Falls. These falls are not far from any of our BADLADZ properties and we can help you arrange to get there.
Waterfalls in the Philippines
There are a whole bunch of waterfalls around the Philippines to explore too. The above 3 waterfalls are some of the most popular to see when the adventurous come to the Philippines.
Here is a whole list you can go see around the Philippines:
ANINUAN FALLS, MINDORO
ALIWAGWAG FALLS, DAVAO ORIENTAL
ASIK-ASIK FALLS, NORTH COTABATO
ALIW FALLS, LAGUNA
BANTAKAY FALLS, QUEZON
BOMOD-OK FALLS, SAGADA
BURUWISAN FALLS, LAGUNA
BUNGA FALLS, LAGUNA
BUNTOT PALOS FALLS, LAGUNA
CAMBUGAHAY FALLS, SIQUIJOR
CASARORO FALLS, NEGROS
CAT-UMANTAD FALLS, BOHOL
CAVINTI FALLS, LAGUNA
DITUMABO FALLS, BALER
HULUGAN FALLS, LAGUNA
KATIBAWASAN FALLS, CAMIGUIN
KABIGAN FALLS, ILOCOS NORTE
KAWASAN FALLS, CEBU
MIMBALOT FALLS, ILIGAN
MARIA CRISTINA FALLS, ILIGAN CITY
NILUDHAN FALLS, NEGROS
PULANGBATO FALLS, NEGROS
TAPPIYA FALLS, IFUGAO
TINUY-AN FALLS, SURIGAO DEL SUR
TINAGO FALLS, ILIGAN CITY
TUKURAN FALLS, MINDORO
TUMALOG FALLS, CEBU
TAMARAW FALLS, MINDORO
TANGADAN FALLS, LA UNION
Most of the waterfalls in the Philippines are hidden and hard to find or get to. Meaning they are not visited much and are not yet fully discovered so there's a big chance that some rare stuff like natural treasures or hidden gold might be found.
Looking for Gold in the Waterfalls In the Philippines
There's a lot of ways to find gold, but whatever you do, don't risk your life for it, it's not worth it. Don't forget the whole point of this is for you to enjoy and discover the amazing beauty of the waterfalls.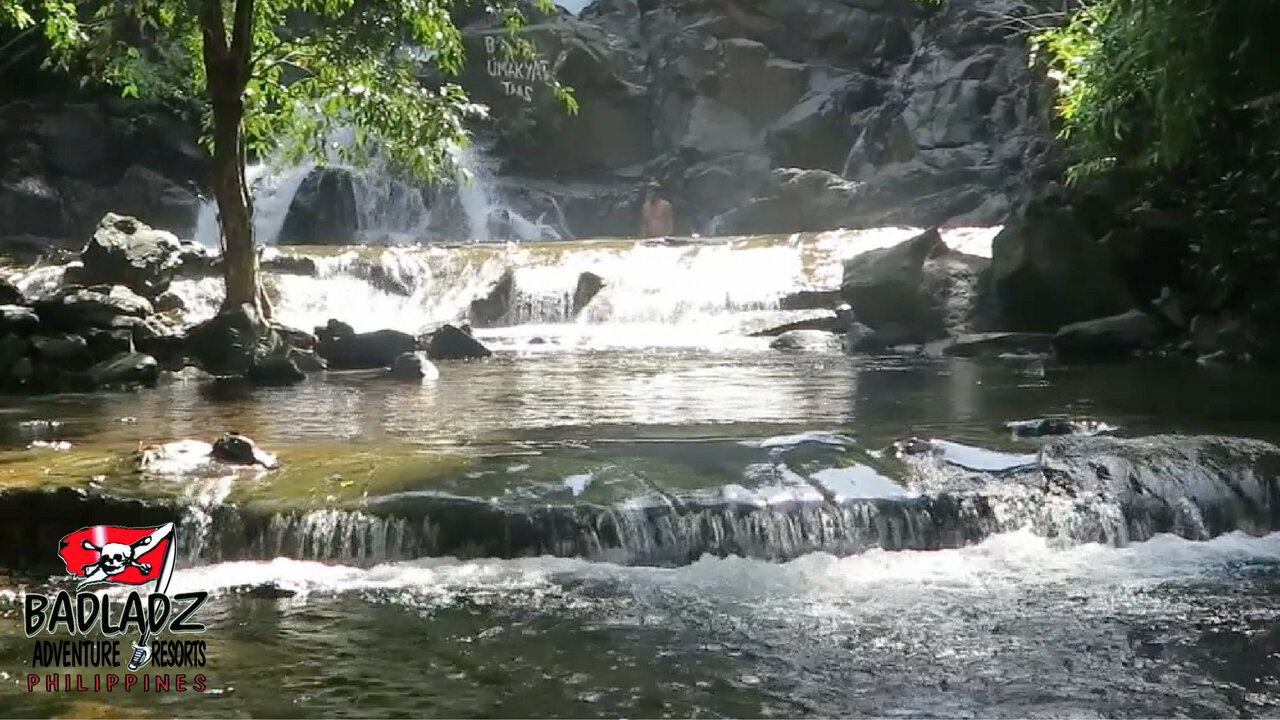 Some of the best falls to go to are the ones that don't require a half-a-day trek to get to and have plenty of natural pools to relax in. Falls like this have a lower base and shallow pool so it will be a lot easier to see and search what it has in store for you.
Let's Prepare
Before going on this adventure you should have all the equipment that you need. If your main purpose is to search for gold then you have a lot of equipment to bring with you. From diving gear, picking tools, a pan, underwater cameras and flashlight, and many more. Consult a professional gold mining expert for the complete list of needed equipment if you really want to get serious.
It's always good to have someone accompany you and help you bring your equipment. Gear can be heavy and most of the falls are a long walk away from the road.
But if you're not a gold mining expert and just wanna have some experience and adventure then just bring your regular adventure pack and some goggles and you should be alright.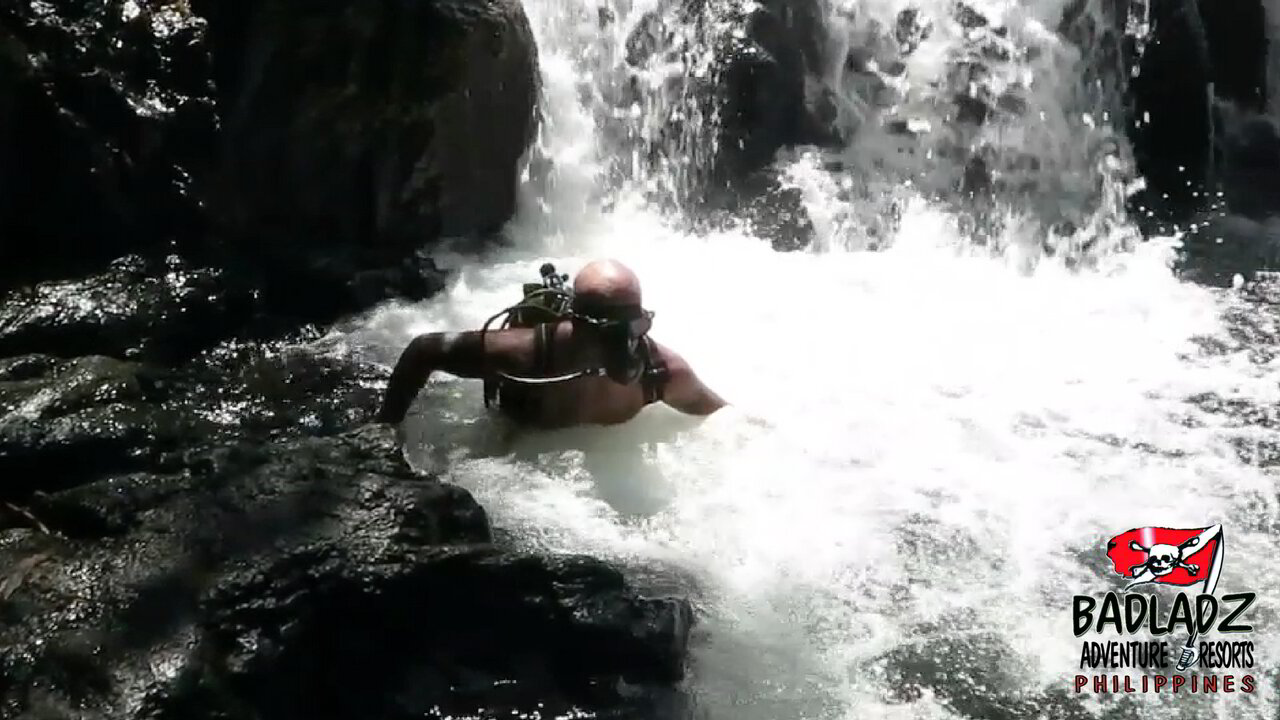 When you reach the falls you can start looking for signs of gold washed down from the hills above. Dive in the base of the waterfalls using your diving gear.
If the base is too small to dive in you can use your pan or your hand. Get a pile of sand from the bottom of the falls and put on the sifting pan and start shaking it in the water. As you shake it anything heavier will eventually sink down the bottom of the pan.
That's how you separate gold from sand rocks. You can repeat these steps until you find something you are looking for. This might take some time but it will be interesting and a lot of fun.
Video of Me Looking for Gold in the Waterfalls In the Philippines
Check out this video below. This is me trying my luck looking for gold in the waterfalls in the Philippines.
Even though I didn't find what I'm looking for it was fun and I enjoyed every moment of it. I guess you'll never know if you'll find any treasures, but it's pretty fun to do it as an added activity when you visit waterfalls in the Philippines.
Whatever falls you choose to visit here in the Philippines, I assure you will have a great adventure and experience that you'll remember for the rest of your life. Not to mention all the selfies you can take in front of the falls. ????
Cheers,
Sean