Here are some thoughts to consider when choosing a dive shop for your scuba diving experience. These are the five primary factors to consider whether you are an open water recreational diver already or want to get started exploring the underwater world and get your certification card.
Outline:
Equipment
It doesn't matter if you are a new diver or already certified. Look for a diving operation that has well-maintained scuba diving gear. Look at the condition. Is it clean, not faded or scratched & torn? Is the dive shop organised?
A professional diving operation should be neat and clean. This is a good indication of how they maintain & care for their equipment. You should be able to walk into a dive resort and feel confident that they will take care of you as they care for their dive gear.
Specifically, look for equipment from a top scuba diving supply company, especially the regulators. Apeks, for example, is a top-tier supplier of technical regulators and are made to be reliable and safe. They are also balanced. This means that they make it easy to breathe regardless of how hard you work, how deep you dive or how much air is in your tank. It takes a lot of stress out of diving. These regulators are expensive, so any shop using them for guests is seriously taking care of their divers!
If a dive shop has equipment like this, you don't need to buy or bring your own. You are already diving with the best!
Check for safety gear. The most obvious one is oxygen in the shop and on the boat. If there is a diving problem, oxygen is the first treatment to prevent decompression sickness. It is seldom needed, but it should be ready just in case.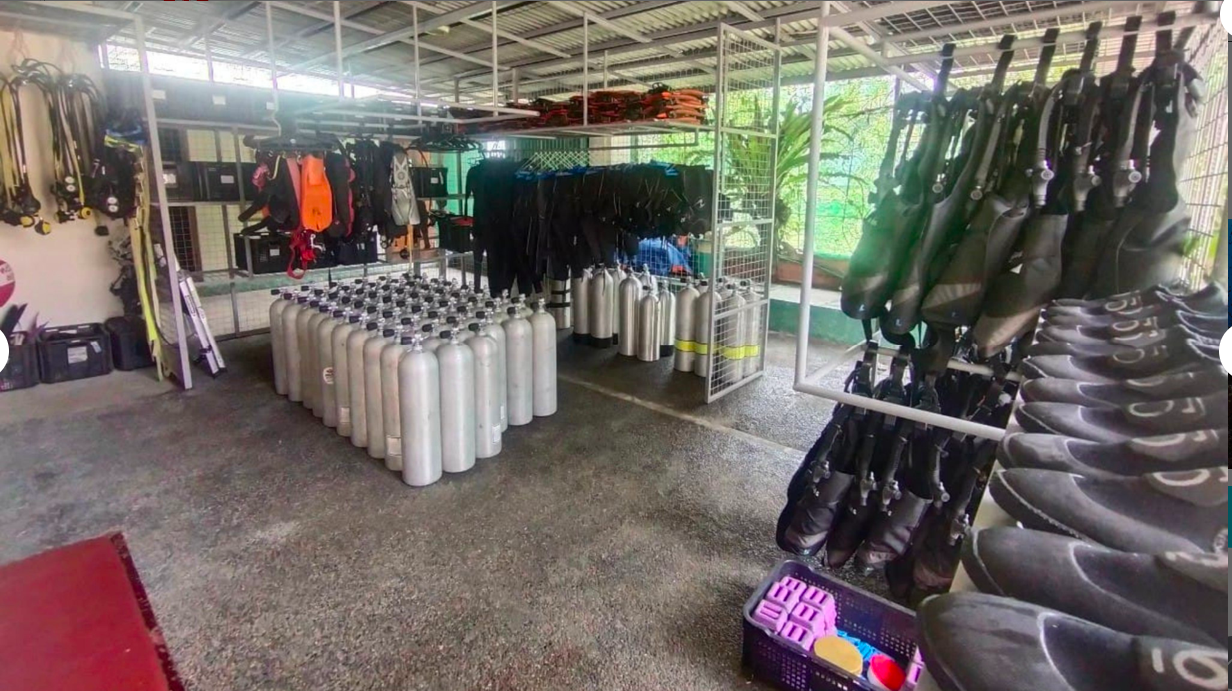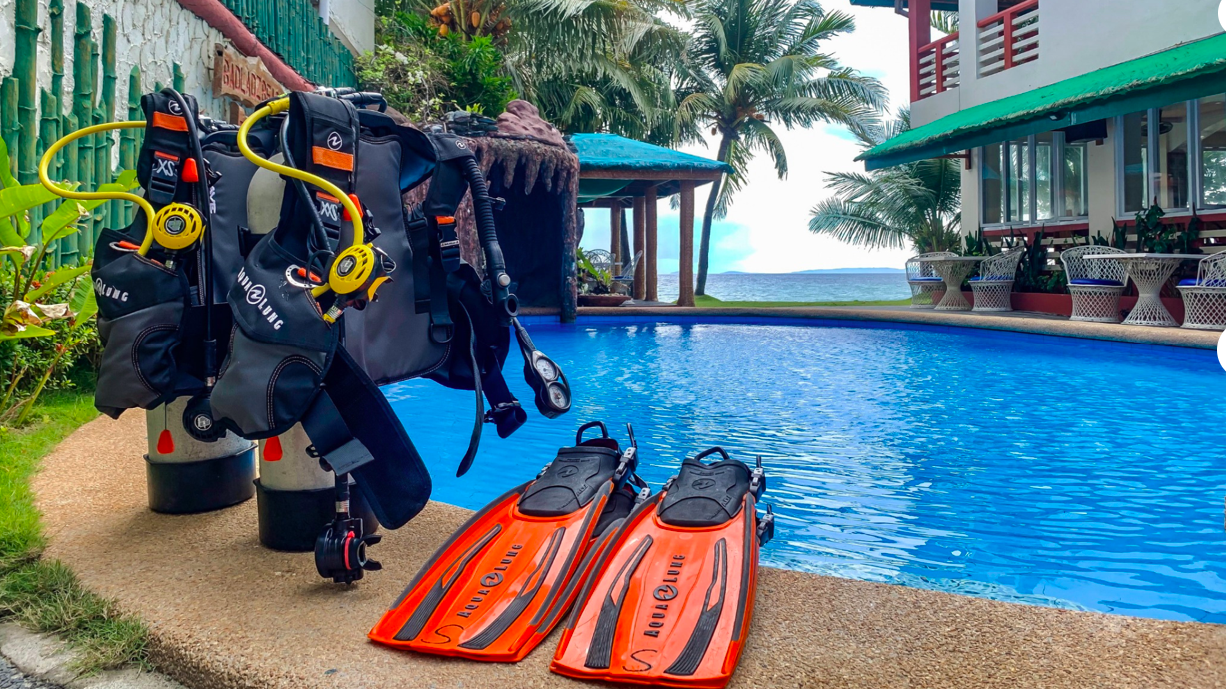 Getting your certification card or getting a higher certification
All dive shops will certify divers, so your next choice is to decide which agency to get certified with. My advice on this is to go to a scuba diving shop that trains through PADI, the Professional Association of Diving Instructors. This is the biggest and best organised agency so you cannot go wrong. Their standards are high, and their organisation is worldwide, so it is a certification card you can use anywhere. Even if you lose your certification card, it is computerised, and any PADI shop can look up your qualifications in minutes.
When deciding when and where to do this, it is always best if you can complete your course at one time and then do some fun dives right away to help build your confidence.
Destination
Many scuba divers consider dive resorts the perfect destination when they offer a mix of diving experiences like wreck diving, coral reefs, deep drift and night diving.
There should be at least one dive site that allows you to take pictures easily with lots of light, marine life and no current. Another site should feature creatures that hide in the seabed. This is called Muck Diving, and it always amazes people when they see the strange creatures residing here.
There should also be other diving activities like coral reef restoration, coastal clean-ups and marine research that benefit marine life. This will help with your diving skills and benefit the environment while you have FUN!
Research the diving conditions. When is the best time of year to dive there? What is visibility like? Does it suit your diving skill level? Going to a dive shop specializing in technical diving makes no sense when you are only a recreational diver.
Try to find one close to the dive sites unless you like long boat rides!
Check the reviews. What do others say about it? Does the dive organisation have good reviews? There will always be the odd bad review; that's inevitable, but are most guests happy?
Do you like crowds of people and a busy location when you go diving or something smaller, friendlier, or more personal? Remember, the more people diving in your group, the less you will see. Too many people and marine life get shy.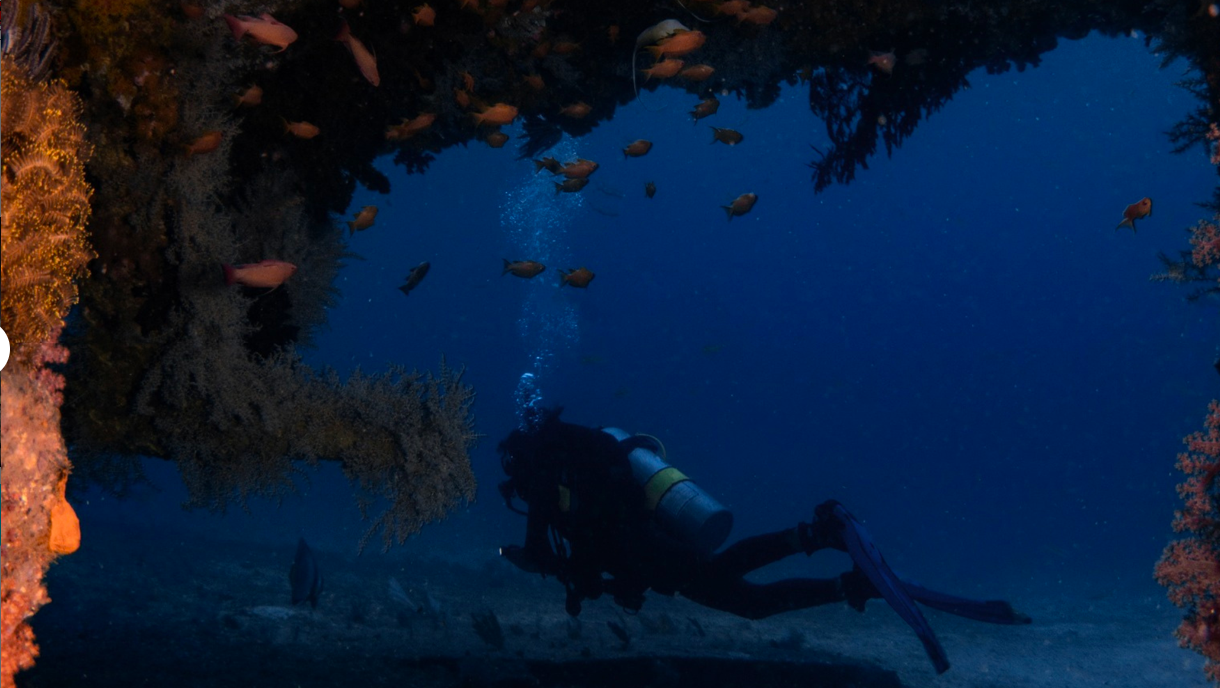 Do they speak your language?
Yes, this is something that is often overlooked. Communication is essential before you dive for safety. You need to know the dive plan, safety procedures and underwater signals that will be used. Make sure you can communicate with your dive guide or instructor in case of a problem. Also, you will undoubtedly have questions about what you have seen, so make sure they can answer you!
Last but not least is the cost
The big dive shops, like designer clothes, charge more because of brand recognition, but it doesn't mean they are better, just bigger.
Also, if you are diving in an area with many dive shops, they will undoubtedly be going to the same dive sites. This means you will still end up in the exact location regardless of how much you pay.
That doesn't mean you should go to the cheapest shop, though. Diving equipment is expensive to purchase & maintain, so any shop that is not charging enough will probably be cutting corners on something. Staff, Maintenance and Safety are the factors that suffer when costs are cut.
Find a medium-range operation that fits the information I have given you earlier on equipment. Does the shop look and feel safe and professional?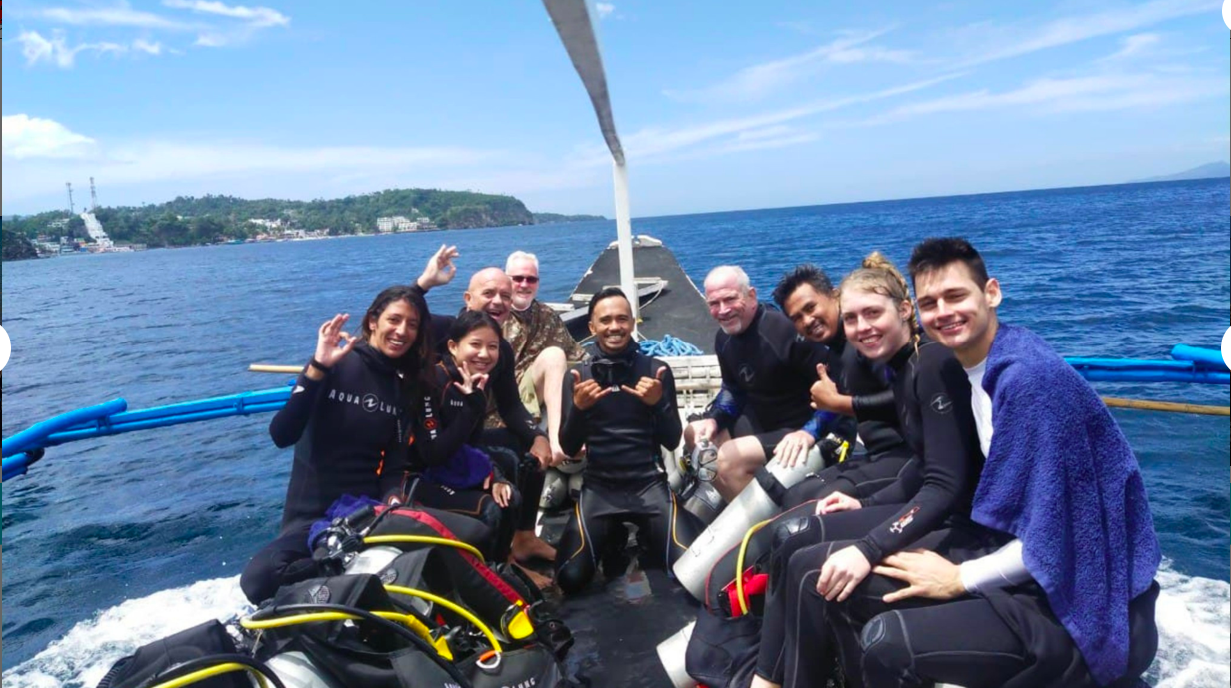 Conclusion
Do your research and study dive equipment, destinations, agencies, and shops. Read some Scuba Diving magazines; these will inspire you where to go and what equipment and dive agencies are popular. Product reviews can also give you insight into the equipment you will be using. This is an important decision so take your time. Regardless of where you go… you will be guaranteed to make friends!