Have you ever thought about learning how to scuba dive? You can take the Discover Scuba Diving in Puerto Galera program with us here at BADLADZ Scuba Diving.
If you want to try diving but don't have enough time or are not ready for a PADI scuba course. The Discover Scuba Diving in Puerto Galera is a great way to "get your feet wet".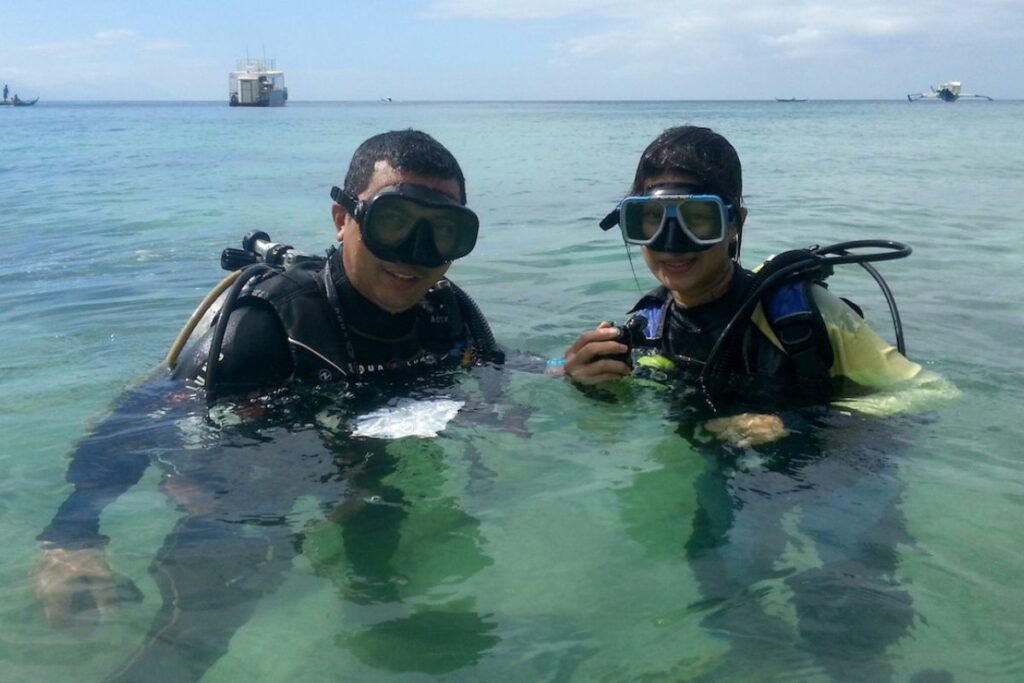 BADLADZ Scuba Diving offers a beginner's level dive called Discover Scuba Diving in Puerto Galera. We offer this program to ages as young as 10 years old and you can dive to a maximum of 12 meters.
The Discover Scuba Diving in Puerto Galera program is a quick and easy way to plunge into the water and see hundreds of different fish in a healthy coral reef.
Preparing for Discover Scuba Diving in Puerto Galera
Before we head out for a dive, our certified PADI scuba instructors will go over some paperwork with you. This will include the signing of a medical questionnaire to make sure you are fit for this program and willing to assume a certain amount of risk.
Then, they will teach you some basic skills and safety procedures needed for a dive through training aids such as visual cards and through discussion and demonstration. Our dive instructors are second to none.
You can see all the great comments we get about BADLADZ Scuba Diving on TripAdvisor here.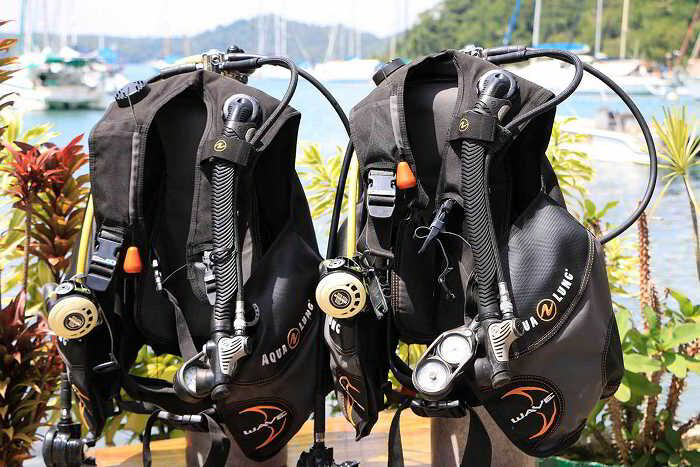 Once done, you will be given proper scuba diving gear including exposure protection. Then we'll load all your gear up for you. Our dive boat will bring you to shallow water with your instructor to practice a few skills to prepare for an adventure dive under the Discover Puerto Galera program.
Training at the Surface Level in the Water
The skills that you will learn include how to use diving gear like a regulator, buoyancy compensation device, a diving mask, snorkel, fins, and dive gauges. These include how to properly breathe with your regulator underwater at the surface level.
Your instructor will also show you what to do in the event that your regulator is out of your mouth while diving so you don't panic.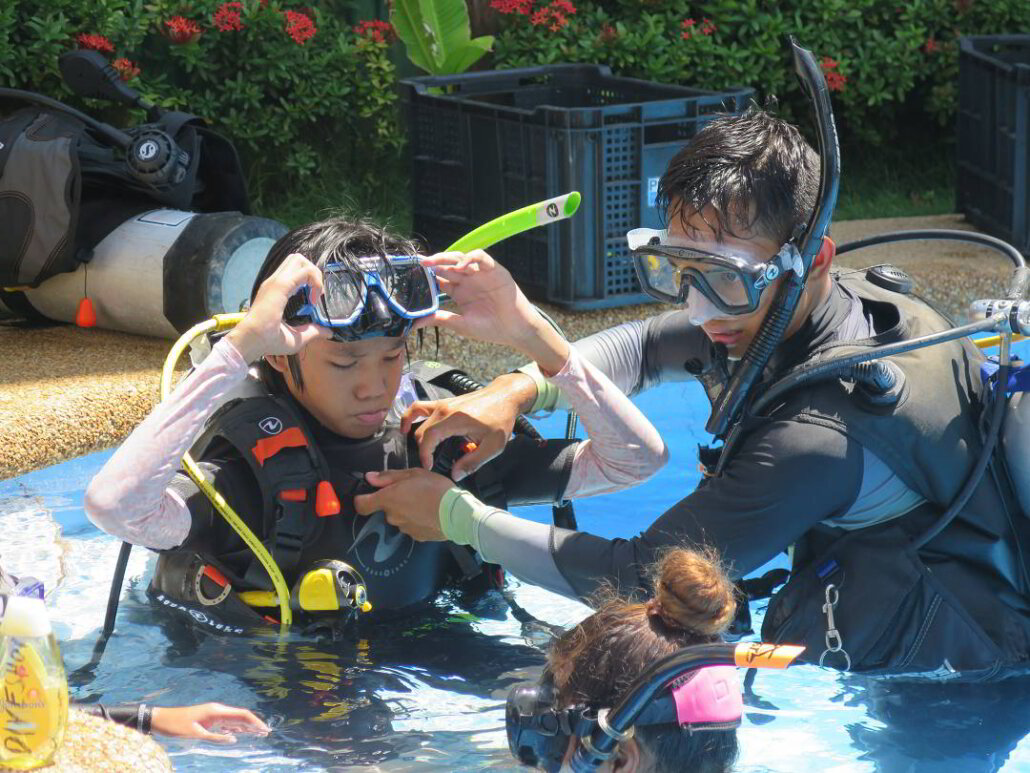 To see clearly underwater you need to have a good diving mask. Since we all have different shaped faces. Not all mask in the market will fit perfectly unless it is customized to the shape of your face. In that case, there's a chance that a small amount of water will enter.
Your dive instructor will teach you how to clear the water inside your mask while underwater.
You will also learn the proper use of diving fins, good habits on buoyancy, and depth and pressure location will also be part of skills that you will learn. Once done, you will also learn how to descent deeper with proper equalization techniques.
Let's Go Diving in Puerto Galera
Now it's the part we've been waiting for, the descent down to the marine life.
Our Discover Diving program includes two dives. The first part is learning all the skills and proper equalizing and learning the good habit of proper buoyancy. The second part is the fun dive that can reach up to 12 meters and can last up to 40 minutes depending on your air consumption.
You're going to love Diving in Puerto Galera. You will see the coral reefs are extremely healthy and have been protected for more than 40 years.
There are a lot of marine animals inhabiting the area you will swim through from small-sized fish like anthias, damselfish, pufferfish, lionfish, giant clams, snapper, sweetlips, batfish, sea snakes, and many more to mention.
Environmentally Friendly and Safety
BADLADZ Scuba Diving is committed to protecting and conserving coral reefs by establishing and implementing environmentally-friendly guidelines and strongly enforced "No Touch Policy" when around the marine life on our dives.
We will ask you to please respect the marine life here. This will also help to keep you safe as well if you're not agitating the marine life.
Diving in Puerto Galera with BADLADZ
I have here a short video for you to enjoy. This video will show you'll see and to experience when you choose us, to complete the program.
So that's it! That's what you get when you go with BADLADZ for your diving program certification. If this all sounds good to you and you're interested we would love to have you. To learn more about our Puerto Galera diving resources, you can find them below.
Puerto Galera Scuba Diving Resources:
If you're ready to book now, click here to fill out our BADLADZ Diving Form.
Can't wait to see you!
Cheers,
Sean