Foreigners often ask me what the cost of living in the Philippines is if they were going to move here.
One of the great things about living in the Philippines is the fact that there is a wide range of lifestyles. Many people come here and live on the cheap. They rent Nipa Hut on the Beach & eat Rice & Fish Heads with the locals or a cheap apartment and they cook their own food.
Then you have the opposite of that and you can live here paying the same as you would back in your home country but afford a much better lifestyle for the same amount of money. BGC (Bonifacio Globa City) is comparable to any western city and just as expensive. They drive Ferraris' & Lamborghinis' there!
In this video, find out exactly how much you need to spend.
Cost of Living in the Philippines
So if you are planning to stay for a long time here, here are some relevant facts you need to know about the cost of living in the Philippines.
In the Philippines, just about everything can be bought cheaply compared to what you would pay back at home. Just take a look at the low wages in the country and it's easy to understand why.
Consider the fact that the minimum wage in Metro Manila (which has a high cost of living compared to the rest of the country) is 537 Pesos a Day (as of July 2021). Divide that by the exchange rate of PHP 48.8 to a US dollar, and that's about $11 a day.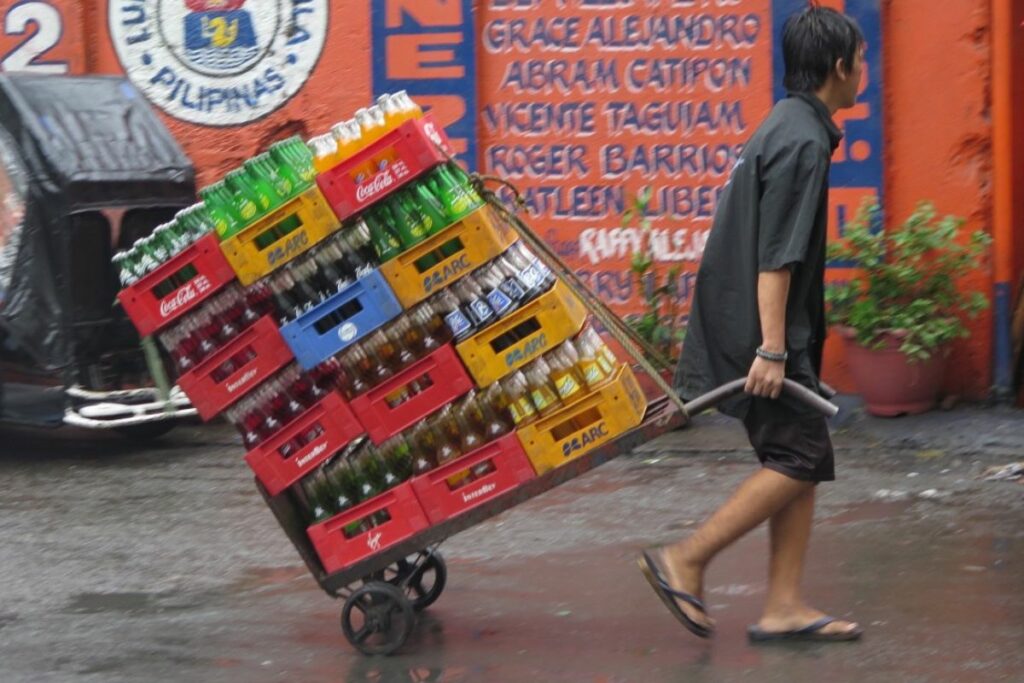 This is also the reason why so many educated Filipinos are leaving the country for "greener pastures." Medical doctors go to the US or Europe to find work. Some of them would even work as nurses abroad and they would still be earning more than the doctors working in the Philippines.
Certified teachers work as nannies abroad, and when they come back home they can afford to buy a new house and even a nice car.
If you want to work here, you will probably not make as much as what you're earning now in your home country but with the low cost of living in the Philippines, it really won't be a problem.
The prices of food are also unbelievably low. To really save up, you may want to go to the "wet markets" where most Filipinos buy food ingredients. This is where the prices are lowest, although admittedly the sanitary conditions may not be the same as with Western standards.
But if you live here long enough, you get used to it.
If you eat local food (a lot of rice, pork, and fish), you can only spend as little as $100 a month on your food altogether. But if you choose to live in the city, the food there can cost you more than that.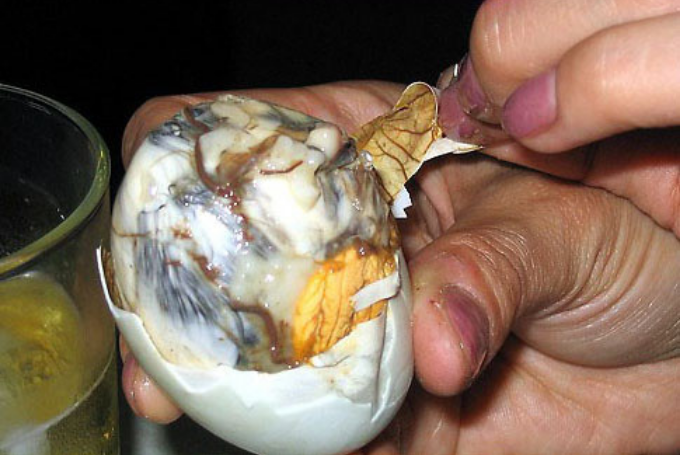 Here is an example of a Filipino favorite, balut. A balut is a developing bird embryo that is boiled and eaten from the shell. It is commonly sold as street food in the Philippines.
For example, a daily visit to McDonald's can cost you $3 for each meal, if you can afford to spend $10 per day on food, then you can afford to eat out for breakfast, lunch, and dinner.
Restaurants here are also a little pricey, you can order an appetizer for $3, the main course for $5 and a cold bottle of beer for less than $2. All in all the foods in the city can cost you around $200 – $300 a month.
Hotels in the Philippines
For many foreign tourists, the prices charged by some hotels and commercial establishments in the Philippines may seem normal by Western standards. But that's because these are "Western only" establishments. Regular Filipinos may not be able to afford them at all.
You will have a full variety of options though. Everything from PHP 500 per night and up. You can find good hotels very reasonably priced like BADLADZ Beach & Dive Resort for PHP2190 – PHP3990 range which is $40 to $75 per night. If you book for stays 30 days or longer you can get these places for 1/2 to 1/3 of the daily price per night.
When you look around and stay in regular hotels, eat in regular restaurants, and shop in malls like Ayala or SM, you will notice that the prices are actually low. In fact, in most cases, they're ridiculously low.
House Rentals or Buying a House
You can enjoy whatever lifestyle you want in the Philippines. Depending upon your desire and your budget, you can live like a poor person or a king. It's totally up to you.
There are also plenty of options in between those two extremes.
If you are looking for an island living, you can live in a cheap bamboo hut on the beach. There will be no running water, but it'll be as cheap as you can get. Most a shack like this is likely to cost you around $60 a month, though you probably get it for cheaper.
If you've got money to burn and would prefer something that is bigger and better, you can rent a mansion. You can rent a million-dollar house for $2000 or $3000 a month. There are plenty of places like that in the Philippines. Usually, it's a beautiful house on the edge of a beach.
If you want a city living there's also a lot of options to choose from, especially in Manila.
You can get a tiny Studio apartment in Manila for about $200 a month, and depending on your air-con usage, add $50 on top of that. In the center of the city, some apartments include things like rooftop pools, volleyball and basketball courts, and spectacular views of the surrounding area but you'll pay $400 a month.
But not many foreigners want to live in Metro Manila. That's not where the beaches are at. Just keep in mind though, there are fewer employment opportunities in the provinces. However, if you have your own business, then this is a better option for you.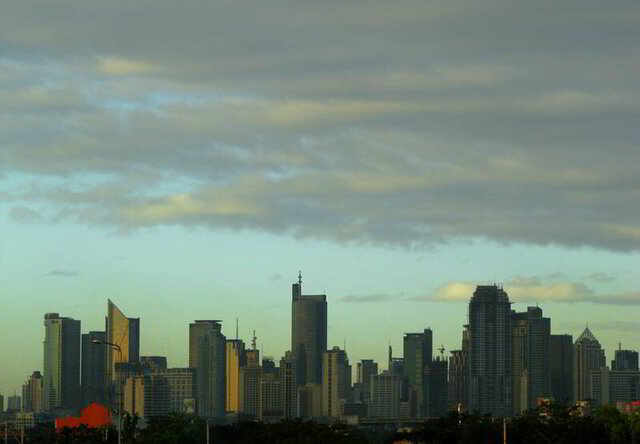 In the end, the cost of living in the Philippines is less than in any Western country. Living on an island can cost you as low as $200 – $300 a month. While in the city with the apartments and condos you can get a really nice place for $1100 a month.
Whatever lifestyle you want to experience, you're guaranteed to be able to get the equivalent for cheaper in the Philippines.
You don't have to be a king to live like one.
While you are in the Philippines living your life, might as well start a business as I did. Click here Starting a Small Business in the Philippines to read about how I started my own business in the Philippines.
Cheers,
Sean