For the most part, when people think of going on holiday, they are prepared to spend a significant portion of their savings. Often times many people will save all year long just to enjoy a nice week or two of splurging in a nice travel destination.
I wanted to write this post to show you that this isn't necessary and planning for budget travel on the islands is actually quite simple here. There are many places throughout the Philippines people can go for a vacation without breaking their budget and draining their bank accounts. Puerto Galera is a perfect example of this offering low fares from Manila and great for the whole family.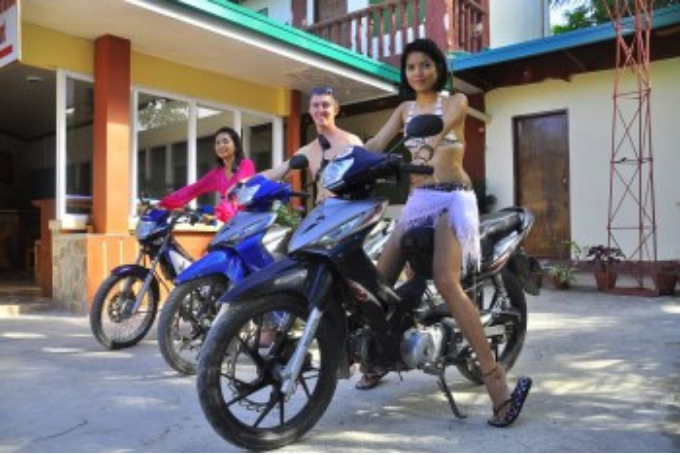 Budget Travel in the Philippines
Particularly for Manila residents, Puerto Galera only costs about P400 to get to if you take the bus, then a ferry and the trip can be as little as 3-4 hours long making it the perfect budget travel destination for those who are wanting to get out of the city for some needed island relaxation.
This is a great option for those also planning on staying around the big city as you can be on the island and at our beachfront resort in less than a day's travel making it the best place in Puerto Galera. If you're staying at Badladz, there are so many amazing adventure possibilities for just a couple of pesos or even better, for free. If you enjoy budget travel tips and information you have come to the right place.
We will discuss some great places to visit in Puerto Galera as well as some fun activities and excursions you can take on the island for even the smallest budget travel plans. Let's get started.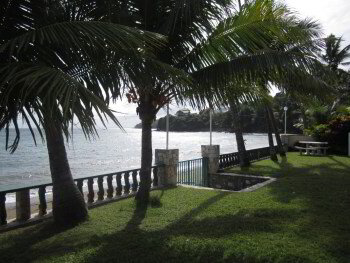 Start off the morning with a peaceful yoga session on our beachside lawn or take a relaxing walk along the pristine ocean water with our semi-private beach only a few steps away from your room. You also have the option of swimming in the ocean or in our Beach Resort's new pool (more info on this soon).
Stop for breakfast and some hot coffee in our famous Mexican restaurant serving a great arrangement of local and international food options. How do pineapple pancakes with bacon and eggs sound?
Go ahead, check email or the news with our free WiFi. You want to get back out on the water. You can rent snorkel gear for P100/day or a kayak for P200 a day. Just out front of both our resorts are some fantastic snorkel sites with plenty of fish and coral to see.
After lunch, you can rent a motorbike for less than P100/hour and go explore the area. There's Tamaraw falls where you can relax in the pools below the waterfall for just a few pesos. You can also go to White Beach or explore Sabang for free. While you're there, you've got plenty of options for things to do from renting jet skis and parasailing to fine dining and floating bars.
Another excellent alternative is to hire a local guide for P300/person and explore the jungle. You'll get some exercise, get to visit local Mangyan villages, be introduced to native plants, fruits and animals you've surely never seen before, and they'll even climb a tree to grab you a coconut to drink.
To top it all off, the whole area is hopping with nightlife from free Fire Dancer Bakla shows on White Beach to plenty of bars in Sabang that are open into the late night and sometimes early morning hours. If you're looking for a quieter evening, you can hang out poolside at our Beach Resort or find a lovely restaurant at Muelle Pier to relax and spend the evening.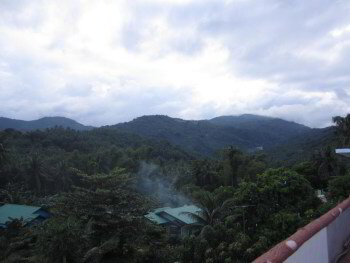 Travel Tours in Puerto Galera
Not only will you find some amazing travel tours right here in Puerto Galera, but we can offer you some guidance and set everything up for you because after all, that's how we got the name BADLADZ Adventure Resorts in the first place.
From low fares on banka island hopping tours to snorkeling trips around the various diving spots around the islands, to arranging full travel packages to the different tourist destinations found around Puerto Galera. We can help you plan and book all of your travel tours right from one place here at BADLADZ Adventure Resorts.
Low fares in Puerto Galera
What makes Puerto Galera such a great destination for Philippine explorers is that its low fares and cost for transportation make it perfect for those looking to do more while spending less. With many low-cost travel excursions and trips you can make here in Puerto Galera, you can see a lot of what this island has to offer without worrying about spending over your budget.
For example, you could rent a motorbike for the day and see the Tamaraw waterfalls, infinity farm, and white beach all in one day for little to no money. With plenty of activities for the whole family, you will be glad you chose Puerto Galera as your holiday vacation destination not just for the cost, but for all the great memories you can keep and cherish forever. If you are interested in travel and tour packages here on the islands, stop by and ask us all about your options and keep in mind many of these tours will leave from Muelle Pier right next to the BADLADZ Dive resort.
Our very own BADLADZ Dive resort is located on Muelle Pier and offers an amazing view of the Bay in Muelle where you can sit and relax watching the many yachts right from our restaurant's viewing point. All in all, there's no reason a vacation has to be expensive. There are so many options when looking for the best place in Puerto Galera that you'd have a hard time squeezing it all into one week. To plan your next Puerto Galera trip, check our room rates and availability below.
Cheers,
Sean