If you're looking for the best restaurants in Puerto Galera and want delicious food, incredible service, and maybe even an ice-cold beer, one of the most popular dining destinations in Puerto Galera is the Mexican Restaurants at BADLADZ Adventure Resorts. Offering not only the best Mexican food you can find in the Philippines, but we also have some really great local Philippine dishes and international favorites as well.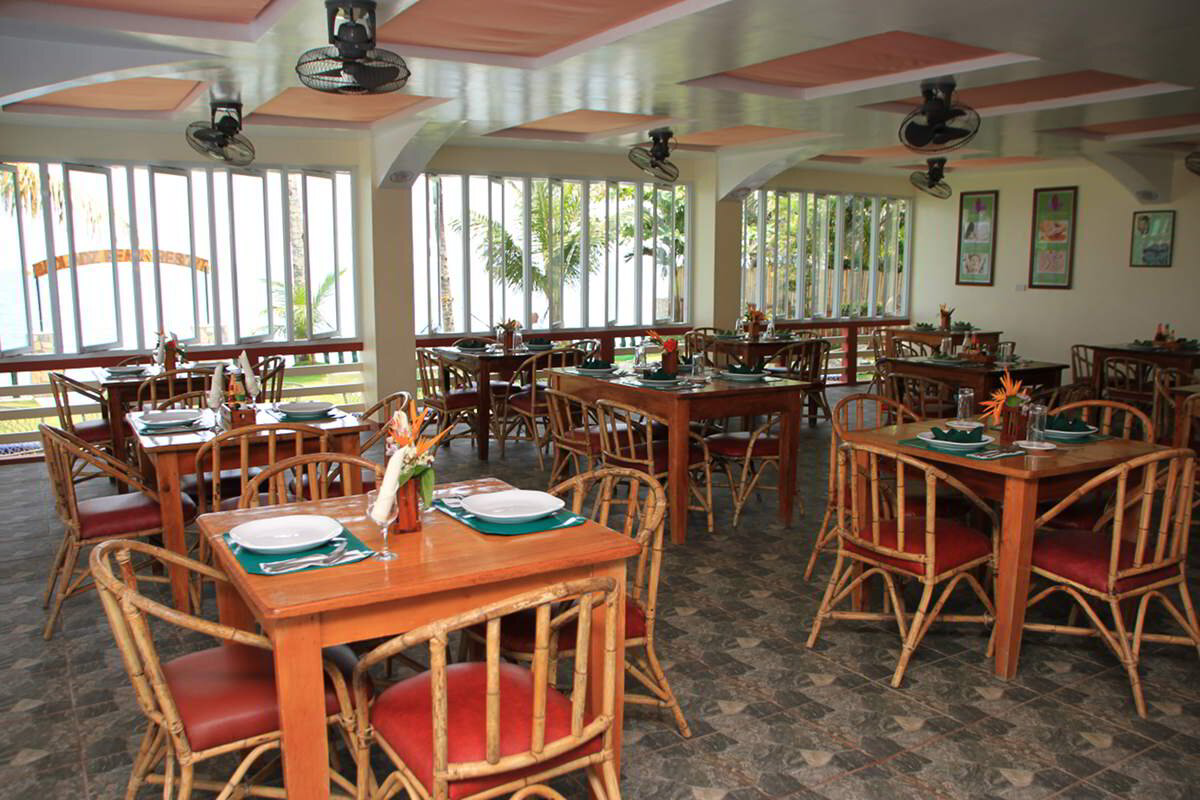 Mexican Food
If you never tried Mexican food, you are seriously missing out on some of the tastiest dishes in the world. Traditional Mexican food is not necessarily overly spicy, so don't worry about burning your tongue. On top of all that, we import a majority of our Mexican food directly from San Diego, so you know that you will be getting amazing quality and complete authenticity.
However, if you do decide you want to go the spicy route, we can turn up the heat as much as you like, all you have to do is just ask your waitress. If you're in the mood for something different, the restaurants also offer tasty American and Filipino dishes such as cheeseburgers and adobo for those who would like to enjoy a more traditional meal while staying here at our resorts.
To create the Mexican dishes BADLADZ actually imports authentic Mexican ingredients. These ingredients are of the highest quality and our cooks are well-trained and are always ready to turn them into a fresh and delicious Mexican meal for our guests any time day or night. You might think you've suddenly been transported from Puerto Galera to Puerto Vallarta, Mexico with how good the Mexican food is.
So the menu and the food are just the same, the only difference is the location. I will talk about the difference between the two so you can pick which one is the most appropriate for you depending on what it is you are looking for as far as the scenery is concerned.
BADLADZ Beach & Dive Resort Restaurant
If you want waterfront views with coconut trees swaying gently in the breeze and pristine blue water stretching away in front of you without the boats in a harbor. BADLADZ Beach Resort Restaurant will definitely be perfect for you. With our semi-private beach at your full disposal, you can enjoy the peaceful and quiet beachfront views from anywhere in our restaurant.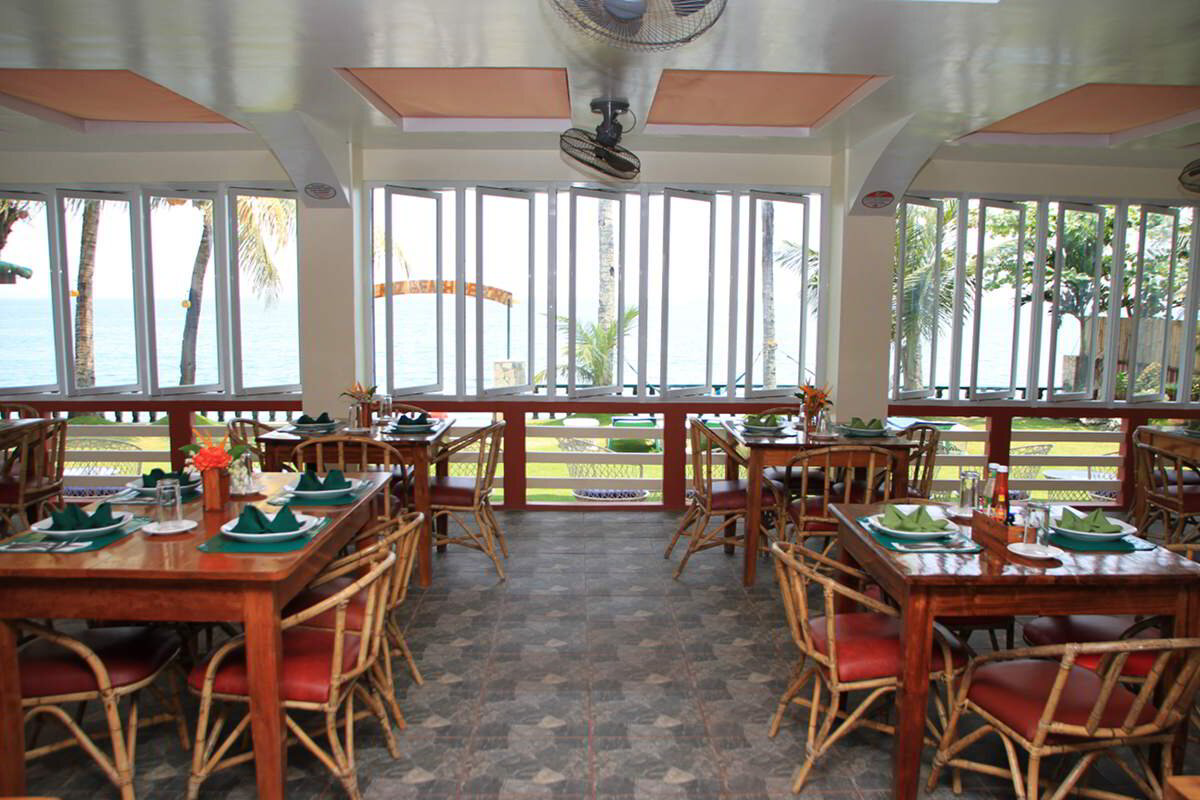 BADALDZ Beach Resort Restaurant sits just off of Small Tabinay Beach. It offers a stunning view of the Verde Island passage and our "3 sisters" islands to the right. This is a great location to come and watch the sunrise if you're an early riser. You'll definitely want to have a nice meal while enjoying the ocean view when you visit Puerto Galera.
Popular Dish: The Taco Plate
The image below is one of the most ordered Mexican dishes we have. It's a chicken or beef taco plate. Your choice of shredded chicken or beef in two fried flour or two corn taco shells. With cheese, lettuce, tomatoes, and onions. Served with rice and beans situated in a flour tortilla and a fresh salsa on the side.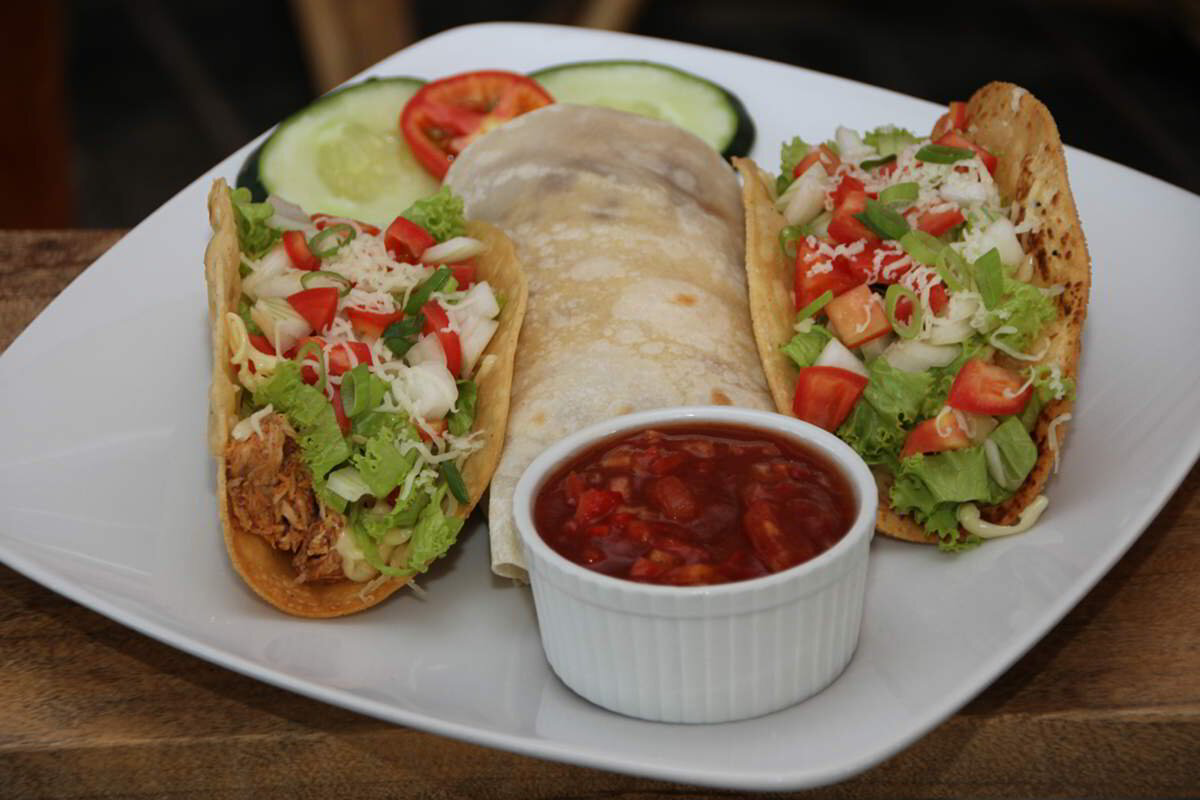 Thirsty? Both BADLADZ restaurants have full bars! So whether you want a Rum and Coke, a Mindoro Sling, or just a cold SML (San Miguel Light). Our friendly waitresses will keep them coming! We also have quite a few specialty drinks that you will only find here at our resorts as well so just ask the staff for the drink menu and decide for yourself which you prefer the most.
BADLADZ Restuarant Guest Testimonial Video
Check out the testimonial of one of our guests TexMex Joe. He will share with you what he experienced by dining here at one of the best restaurants in Puerto Galera. The BADLADZ restaurants.
On your next vacation to Puerto Galera and you are looking for the best restaurants in Puerto Galera. Go no further just come down to either BADLADZ Beach Resort Restaurant for a dining experience you'll never forget.
Cheers,
Sean
Editors Note: This blog post was originally published May 3, 2013, and has been updated with revised and additional content.