Huge and traditional weddings nowadays cost a lot of money. That's the very reason why the happiest couple chooses an alternative wedding venue in the Philippines instead. Let me tell you more about why this is the case.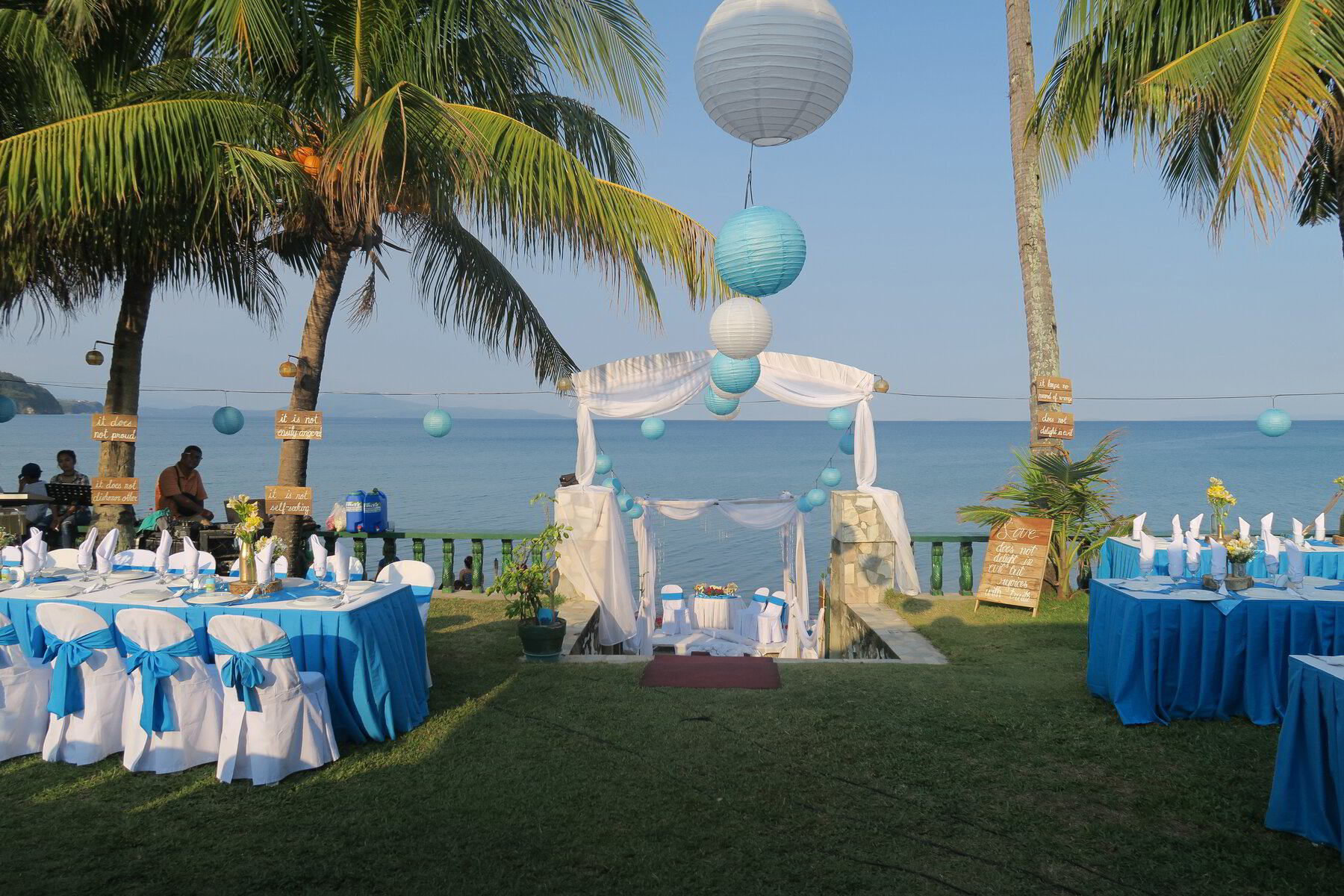 Weddings are an expensive event, I'm sure everyone will agree. Like for example if you are in a western country average wedding can cost around $30,000. That's a whopping 1,508,550 in peso. If you're going to spend that amount of money, you might as well get a vacation out of the deal.
That's the very reason why I decided to write this article to give you suggestions and tips on why having a beach wedding venue in the Philippines is the best option.
Beach Wedding in the Philippines
Our beach wedding venue in the Philippines provides an intimate, simple ceremony that a lot of busy modern brides find appealing. Most newly engaged couples work full-time, and planning an elaborate ceremony and reception for two hundred people is a lot of work and stress.
Many find it refreshing to plan a smaller ceremony just for family and close friends.
Watch this short video of simple yet elegant weddings held at BADLADZ Beach Resort in Puerto Galera Philippines.
Wedding Venue in the Philippines
If you are looking for the best wedding venue in the Philippines for your dream wedding, then why not do it at BADLADZ Beach Resort?
Here at BADLADZ, we always say that we live in paradise. With perfect temperatures all year round, plenty of space for entertaining, and a view of one of the most beautiful bays in the world making BADLADZ the perfect spot to have your dream wedding.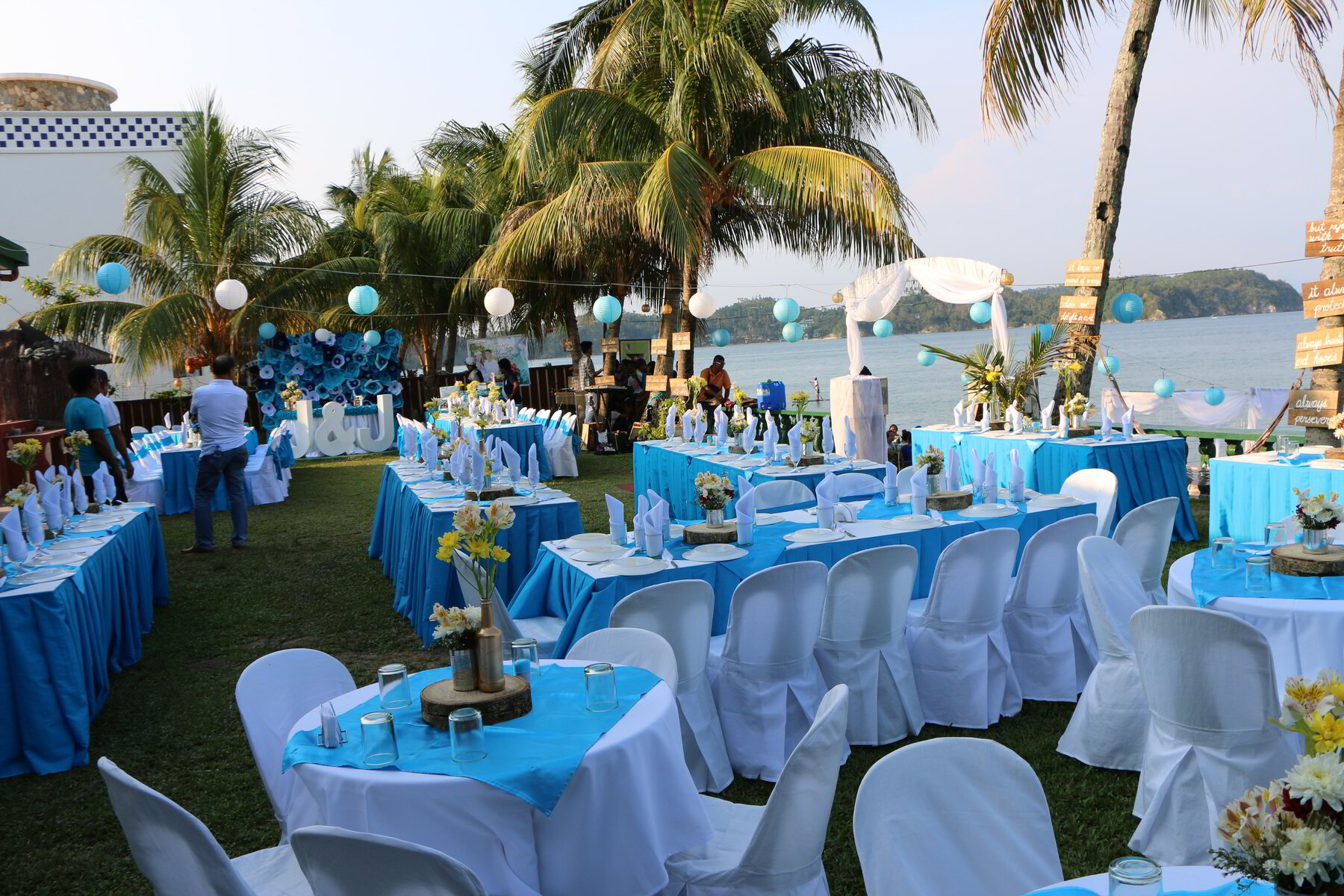 Below are just a few reasons why you should book at BADLADZ for your wedding venue in the Philippines.
You can Have a Dream Wedding on a Budget
The View is Perfection
Plenty of Space for Everyone
Delicious Food
A Lot of Things to Do in the Area During Your Stay
Your Dream Wedding on a Budget
These days, fewer people are having exorbitant weddings because they simply cannot afford it. Instead, couples are opting for smaller wedding parties with bigger plans, such as destination weddings in far off, tropical destinations.
But here in the Philippines, you can have both. All of the advantages of your dream wedding in a gorgeous location and on a budget. The Philippines offers the beauty and ambiance of places such as the Bahamas, Jamaica, and Thailand without the hefty price tags. Here are a few examples:
Affordable, beautiful accommodations. In the Philippines, you don't have to choose between staying in a high-quality resort and budget prices. At around $30 USD – $50 per night, living on the beach is actually affordable!
Luxury items and activities. Want to get everyone in your bridal party a full-body massage? No problem: it'll set you back about $10 USD/ 500 PHP per person. Wanna take the group scuba diving? Perfect: that'll cost a meager $30/1,500 PHP per person. Can you imagine incorporating these luxurious extras into a traditional wedding ceremony?
The View is Perfection
Can you imagine every wedding photo having the perfect view?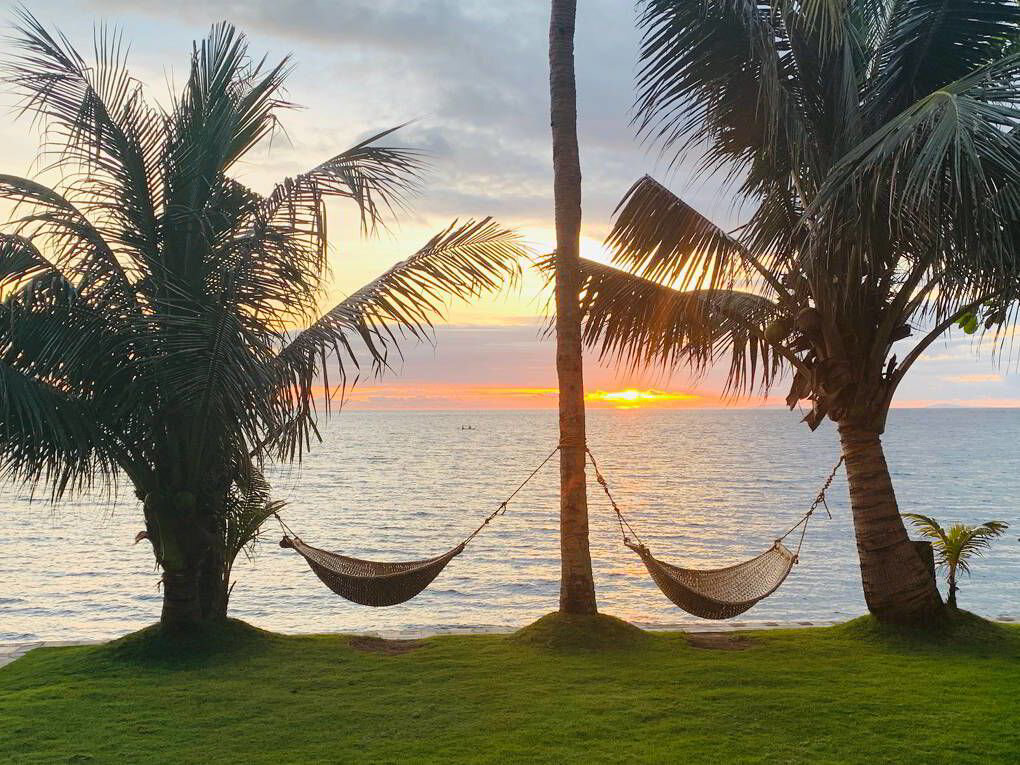 At Badladz, you can have your wedding literally steps from the beach so that every wedding photo is perfect. You're not likely to find a wedding venue with a nicer view anywhere in the world.
In other places, having your wedding directly in front of a view this perfect might cost tens of thousands of dollars, but not here in the Philippines! At BADLADZ, that view is just right outside your door.
Plenty of Space for Everyone
At BADLADZ Beach & Dive Resort alone, it has plenty of space for your entire wedding party guests. If you need even more space for accommodation, the BADLADZ Staycation Condos is just a 3-minute walk away and provides plenty of space for all your guests.
Each room comes with air-con, fans, cable TV, and comfortable beds, so you can ensure that your guests will be comfortable no matter which resort they're staying in!
Delicious Food
It has phenomenal food, but don't take our word for it, check out what our guests said about it on our BADLADZ Beach Resort Trip Advisor Reviews page.
We have excellent Mexican, American, European, and Filipino cuisine. With full-time cooks and staff, we can provide a wide variety of food that you may need and plenty of it to accommodate your guests.
Here are some examples of BADLADZ delicious foods.
The average cost for food per person in the US in 2013 was an astounding $66 USD/ 3,376 PHP per plate. You can easily pay only a fraction of that price here at BADLADZ.
Plus, BADLADZ knows how to party: it has its own full bar and pool and we never run out of cold beverages!
Things to Do in Puerto Galera
If you're coming all the way to the Philippines for your wedding, you might want to do something other than that! There are tons of things to do in Puerto Galera. You can take your whole wedding party on a boat for an afternoon snorkeling or scuba diving, or spend the day exploring the waterfalls or go island hopping around Puerto Galera.
In Puerto Galera, it's easy to combine your wedding with heaps of adventure.
Here at BADLADZ we prioritize fun and adventure. So what more do you need? Contact us today and we'll start planning your dream beach wedding right here on the sunny beaches of the tropical paradise.
Cheers,
Sean
Editors Note: This blog post-Puerto Galera Beach Wedding was originally published on January 3, 2015, and has been updated with revised and additional content.