Often times I'm asked about the various types of Banking and money options while our guests are visiting the Philippines on Holiday or during their short vacation travel. Whether you are staying in the Philippines for a short period of time, or plan on moving here permanently, I'm going to discuss all of your banking and money options for your stay here in the Philippines.
First, I will discuss options for those of you planning to only stay in the Philippines for a short period of time, and later I will discuss more permanent options for those foreign nationals planning to make the move here indefinitely.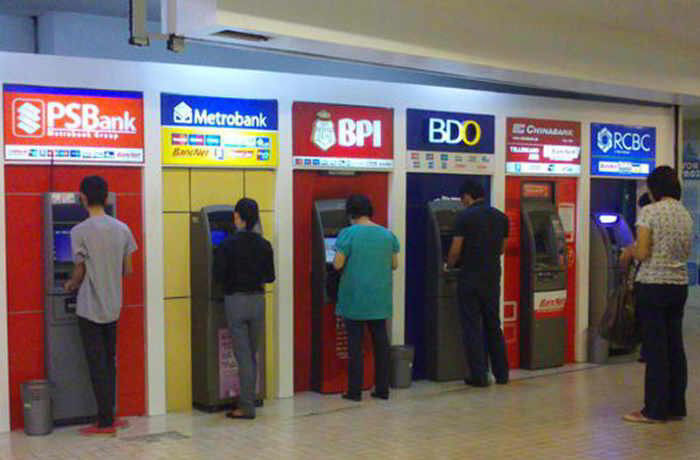 Recently we published a video on Banking in the Philippines and if you would like to see more just follow the link here.
In the Video and in this blog we discuss the following Banking and money options you have in the Philippines as a Foreigner, including:
And in the end, we will discuss what many of our guests staying with us here at BADLADZ Resorts like using to avoid overpriced fees and exchange rates.
So let's Dive in.
Foreign ATM cards
If you plan on Travelling around the Philippines for a short time or only plan on staying for a quick vacation trip you will most likely be planning to use your foreign ATM card here. Not only should you expect a 2-5% fee on top of the currency you will be withdrawing, but also the foreign transfer fee, and a horrible exchange rate as common with most banks.
So if you are Planning on staying in the Philippines for only a short period of time, we always suggest that you carry a bit of cash on you.
Very often many of the ATM machines in the Philippines are out of service, under maintenance, or just flat out don't have any currency to give you. (speaking from experience)
Beware: ATM machines in the Philippines are not the most reliable money option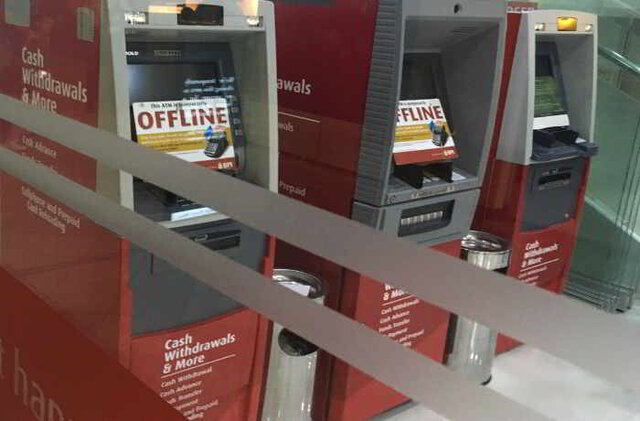 If you are planning on traveling outside of any major city like Manila, Puerto Galera, Boracay, or Cebu, you Must Carry Cash. There is no guarantee you will have the option to withdraw money from an ATM, or that they will even have an ATM available in the area you will be staying.
which leads us to our next option.
Currency Exchangers
These are very common in most areas around the Philippines, and you can often find one in even some of the most rural provinces around the outlying areas of most major cities in the Philippines.
They vary in Exchange rates, but it's safe to say that most privately owned Currency Exchange shops offer better rates than the ones you will find in most of the airports.
However, Beware of Scams!!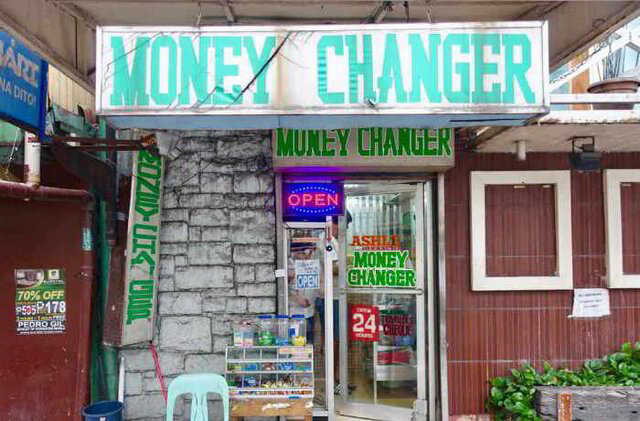 Not saying this only happens in the Philippines, but does in most third-world countries where any form of currency exchange takes place. The opportunity to move a few numbers around to unknowledgeable tourists in favor of giving the exchange shop a better deal does happen.
Be smart about the place of business you choose, and try to pick one with a few other customers using their service as a good measure of trust.
when on the subject of trust and taking extra precautions when traveling, not so common nowadays but there are those that still use:
Travelers Cheque
As mentioned above, not as common nowadays as some of the other options mentioned above, but still worth noting if you plan on using this form of travel-safely currency.
If you are planning on using A traveler's cheque here in the Philippines, there are two common options for exchanging these during your stay.
Two places that will exchange these are:
HSBC: Will exchange traveler's Cheques in the Philippines but beware that there is usually an hour or longer wait time to process these, and the exchange rate is oftentimes a lot worse than what you would get from a regular bank ATM transaction fee.
Amex Travel Center: The better option of the two is based on most reviews due to shorter wait times for processing these and a better exchange rate, however, there are fewer locations available in the Philippines.
Mobile and Online Banking
With the advent of Online and mobile banking, came a more convenient form of transferring funds to others or yourself.
Online Banking has enabled those who choose to use this form of banking to skip the long wait lines at the bank, avoid penalties for not making payments on time, and many other common issues with banking in person.
If your planning to use any form of Online Banking in the Philippines then you are going to want to know which carriers allow you to send and receive funds here.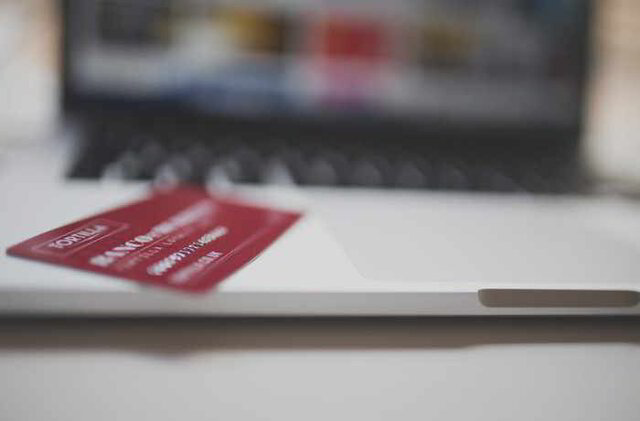 Below I have included a list of available carriers in the Philippines which allow you to send and receive funds across multiple online platforms.
These Carriers are:
Western Union
LBC
Palawan Pawn Shop
Metro Bank
For a list of fees and transferring options, please visit their individual websites as these fees change almost daily.
If you are planning to stay in the Philippines for an extended period of time or perhaps planning to move here indefinitely, you will most likely want to open your own:
Bank Accounts in the Philippines
If you are planning to open your very own Philippine bank account as a Foreign national or ex-pat living here for an extended period of time there are a few things you will need to prepare in order to do so.
Before you can apply for a Philippine Bank account as an Expat or Foreign National there are a few requirements you must meet before your application will be accepted.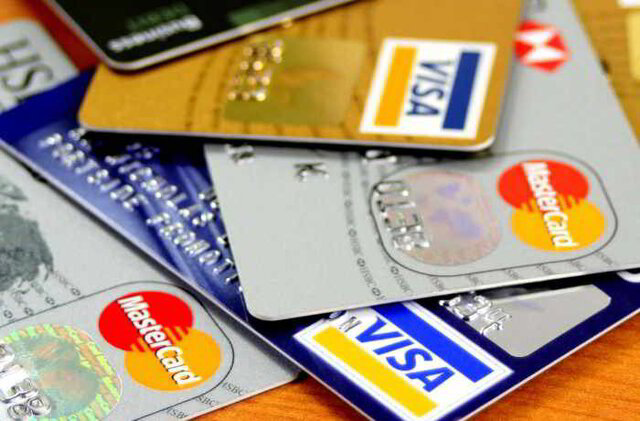 Requirements:
ACR or ACR-I card
Passport showing Visa stamp of 180 days in the country
Valid ID with proof of Permanent Residence
A 1'x1″ or 2″x2″ photo of yourself
Proof of income (company payslip or tax return)
Proof of residence (utility bill / rental agreement)
Minimum of PHP3,000 in the Account at all times
You might be asking yourself, why do I need to keep a minimum of PHP3,000 in my Account at all times?
Well, the requirements state that if you fail to keep this minimum amount of money in your account at all times you will be charged a PHP300 fee every month until your account has been automatically closed.
For those who are planning to make the move here on a permanent basis you may be wondering how you can set up a:
Credit Card in the Philippines
If you just so happen to be wondering how you can apply for a Credit card in the Philippines and would like to know what the requirements for receiving a credit card as an Expat or foreign national are then you've come to the right place.
When you choose to open a line of credit in the Philippines as a Foreign national you have quite a few extra steps to take from those just opening a bank account.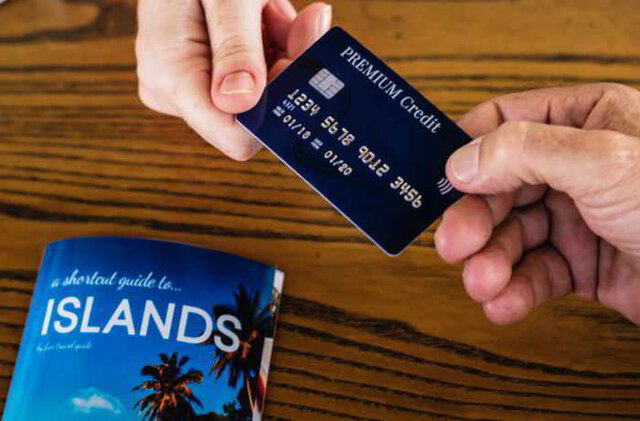 There are only a few banks in the Philippines that are willing to give a line of credit to Expats living here as this is a large risk for them, however, the banks that will accept your application for a line of credit include:
Bank of Commerce
BPI
China Bank
East West Bank
Equicom Savings Bank
Citi Bank
Metro Bank
PS Bank
Union Bank
HSBC
BDO
Side Note:
HSBC – will grant you a line of credit only after you have owned another Philippine Credit card for more than 1 year with a positive account standing.
BDO – will grant you a line of credit only after you have been a permanent resident in the Philippines for more than 2 years.
Requirements:
Between 21 – 65 years of age
Regular Employee or Business Owner
Credit Application
Valid ID
Landline phone in your name
Pay Slips / or income tax form if self-employed
Certificate of employment/employment contract
You will need to present the following, along with a photocopy to turn in with your application:
Work Permit
Philippine Work Visa
ICR / ACR card
You will also need to meet the minimum annual income requirement for the following:
Basic credit line: PHP120,000 – PHP180,000 per year
Premium credit line: PHP420,000 minimum per year.
There you have it, We hope you enjoy your time in the Philippines, and if you have any questions or concerns about any of the above information feel free to stop by any one of our BADLADZ Beach and Dive Resort and ask for SEAN.
We are always glad to help you with any issues you may be having during your stay in the Philippines and look forward to seeing you soon, Don't forget if you would like to learn more about the Philippines be sure to check out our other blog post's as well.
Cheers!
Sean