As part of our commitment to developing a sustainable relationship with our awesome planet BADLADZ Beach & Dive Resort will be conducting a Beach Clean Up on the 3rd Saturday of every month at our location on BADLADZ Beach, Small Tabinay, Puerto Galera, Oriental Mindoro in the beautiful Philippines.
BADLADZ Beach Clean Up
Luckily for us BADLADZ Beach is a relatively Trash Free area but we still managed to remove 18 kilos / 275 pieces of assorted trash from the ocean floor in just 4 hours.
Lots of plastics of course, old fishing lines & nets but also including, amazingly, 16 articles of clothing. There was also one rubber motorcycle tire which would have taken about 50 YEARS to decompose !
Yes, we know this is a tiny fraction of the 8 million pieces of trash that go into our oceans every day but it certainly helps if everybody takes some out.
It is a great opportunity to train our kids to preserve this resource and hopefully.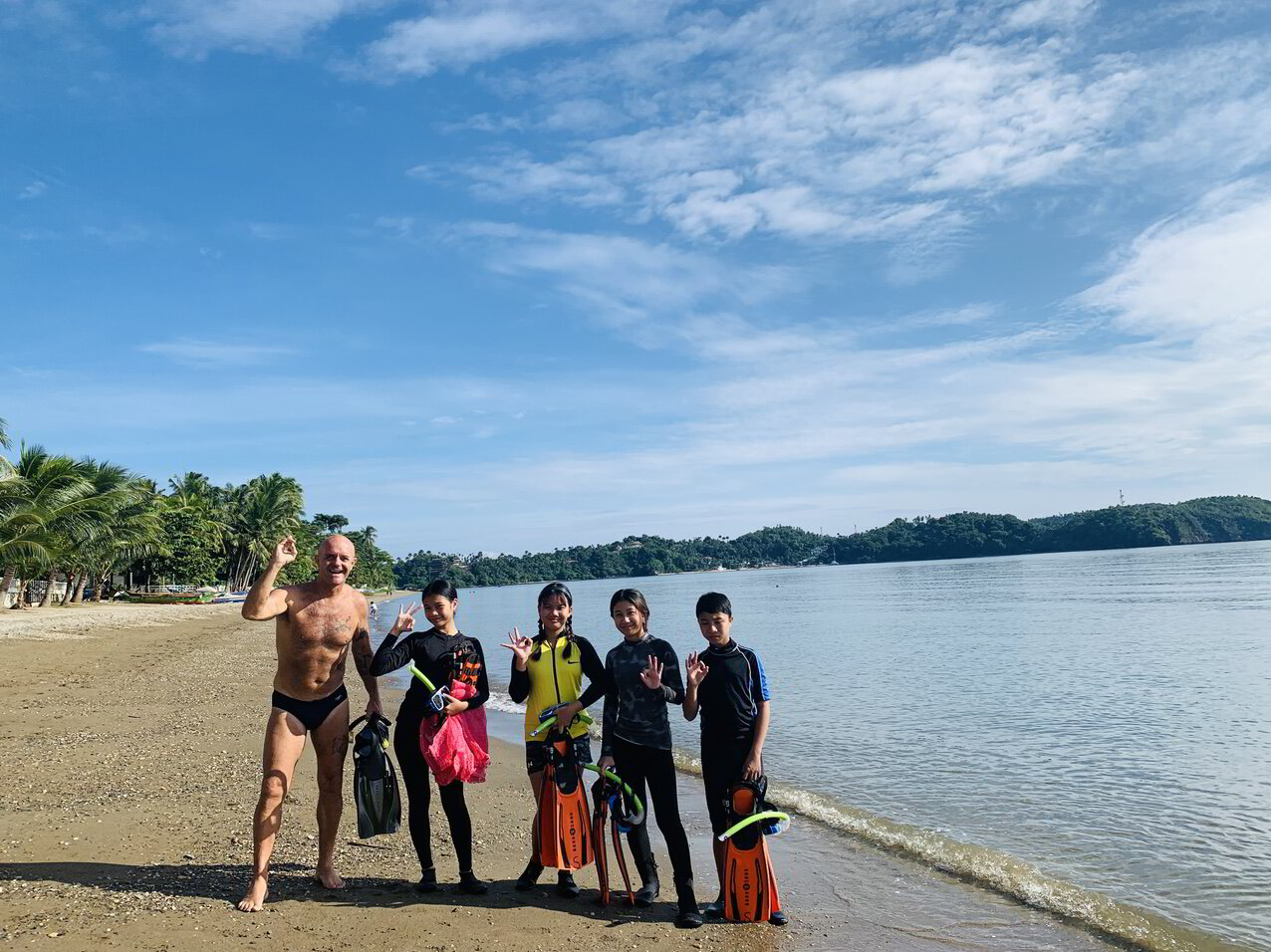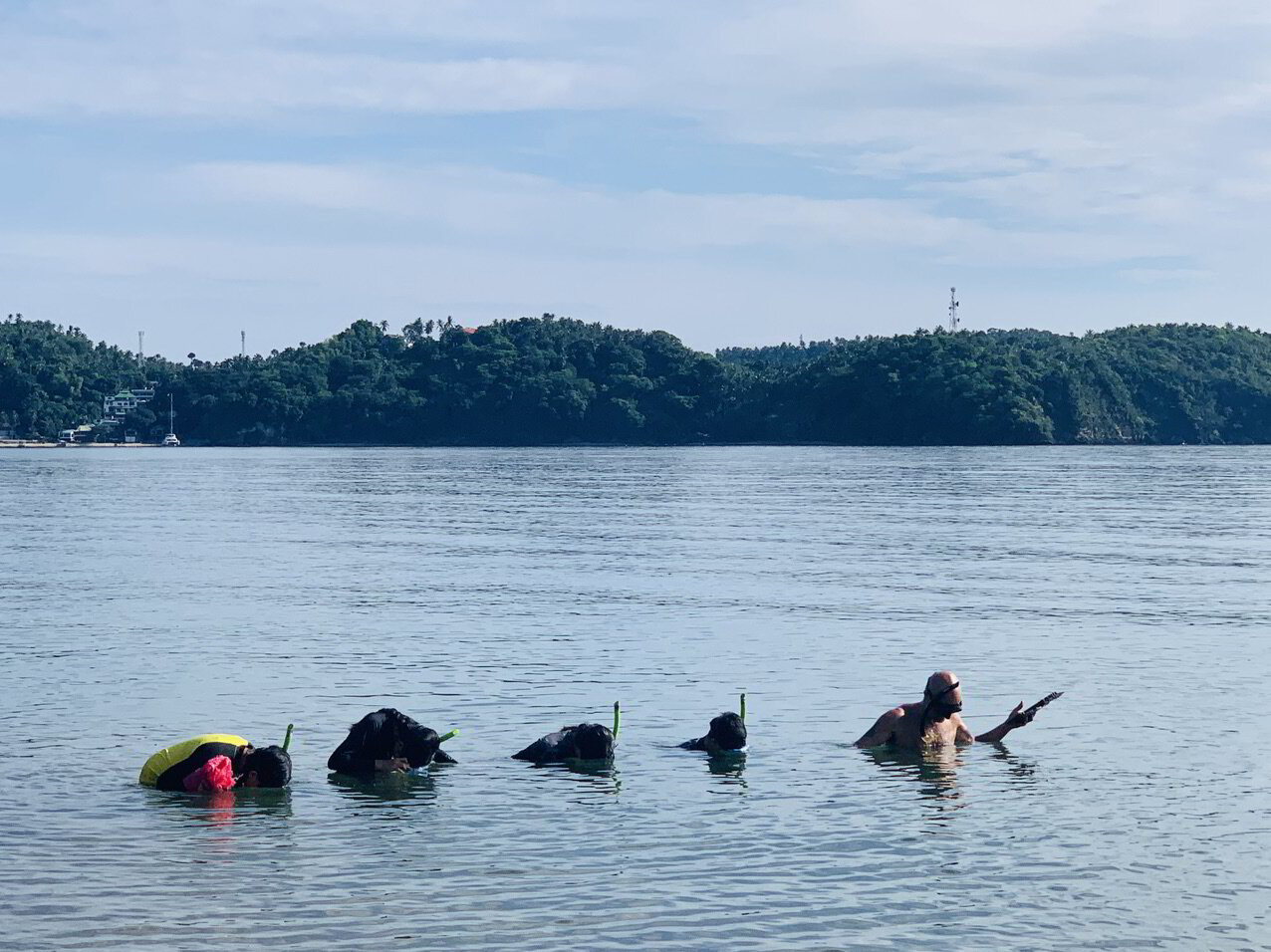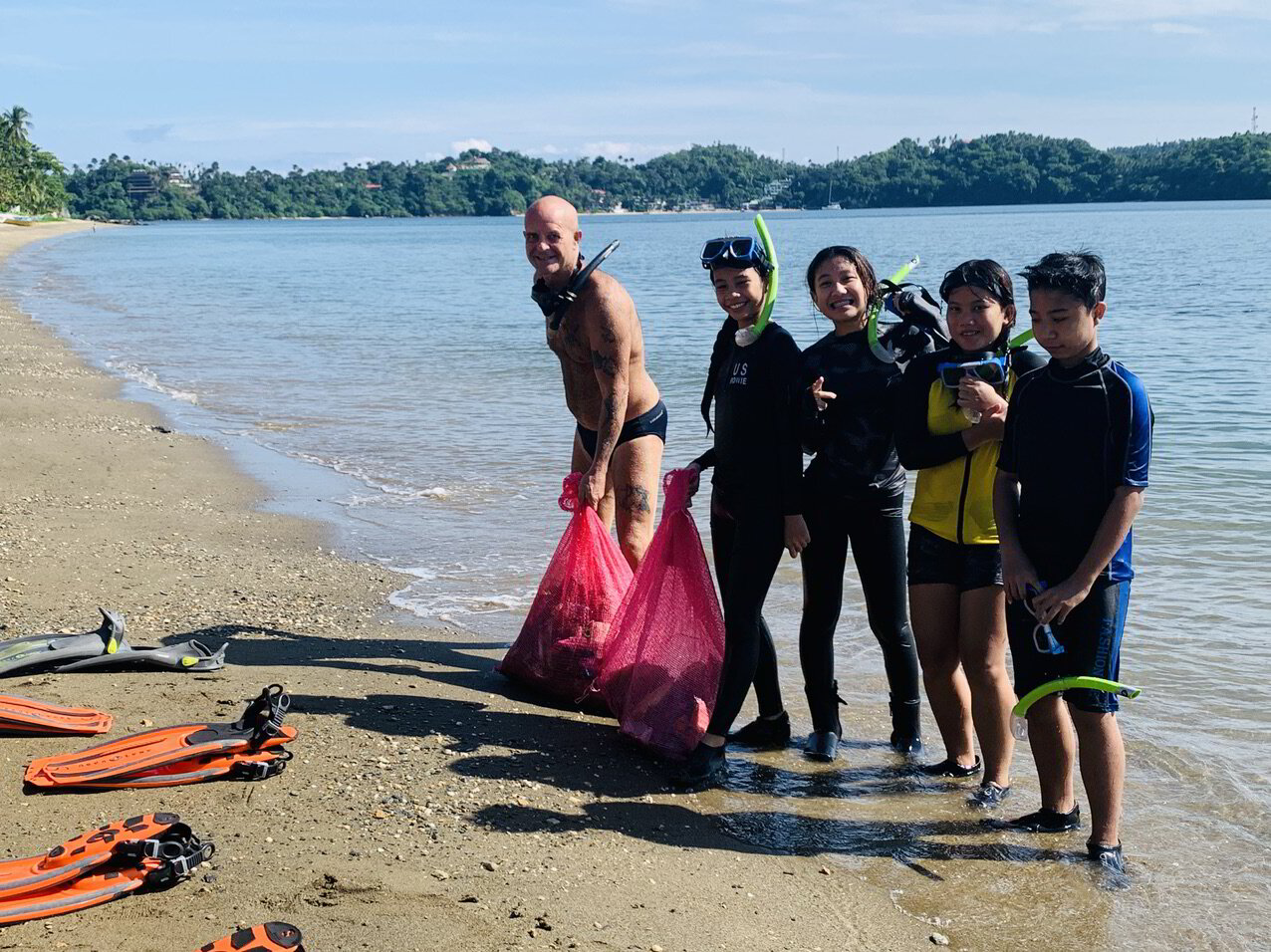 BADLADZ Beach Clean Up Crew
This beach clean up crew included all the kids, aged 11 > 14, that live with us here at BADLADZ Beach & Dive Resort. All of them are, of course, PADI certified Junior Open Water Divers. Since we only search until about 4 meters of depth this exercise was great for them to hone their snorkeling, dive buoyancy and Scuba equipment set up skills.
We are also keen for all our kids to develop a healthy awareness for protecting their environment.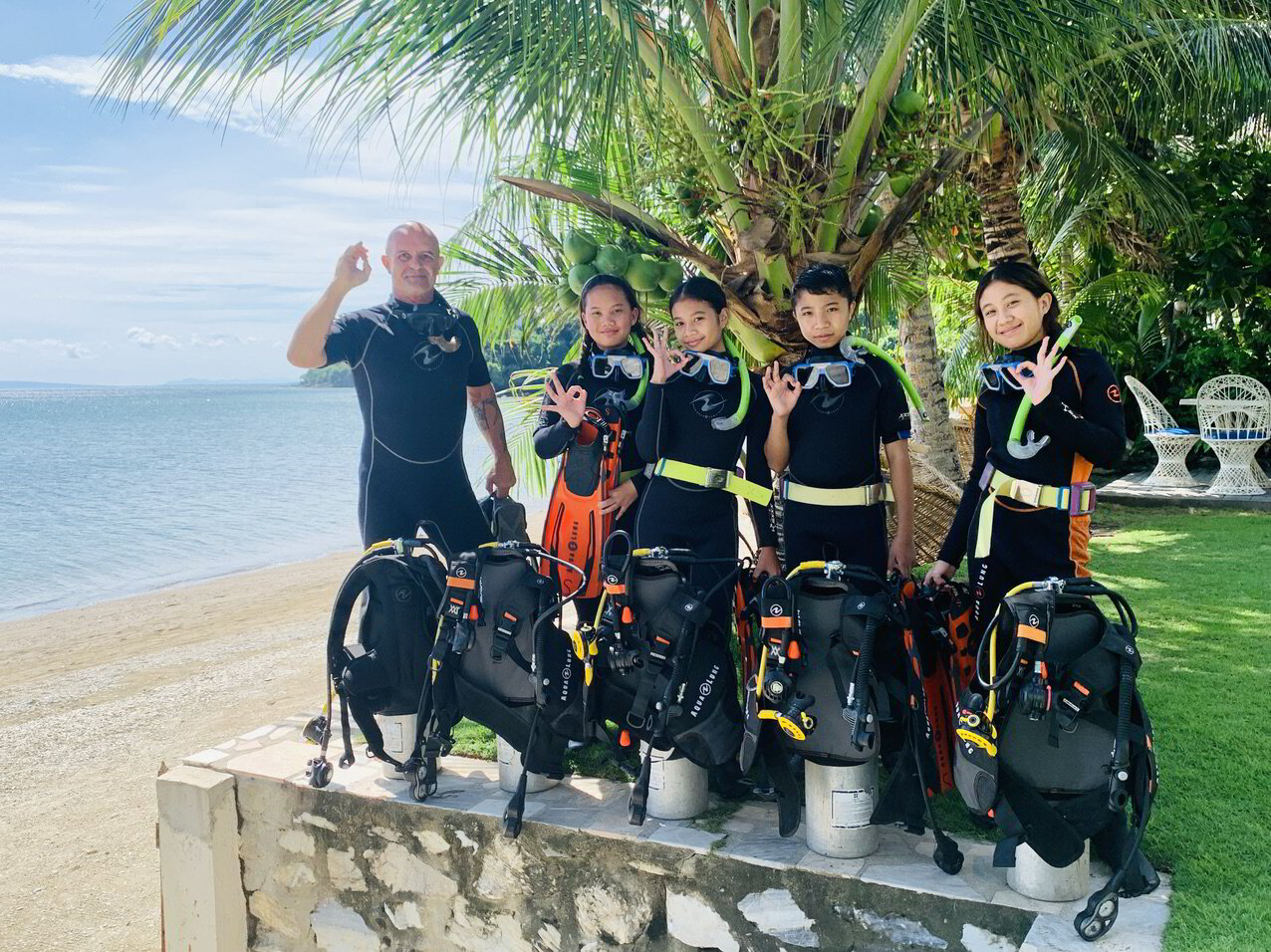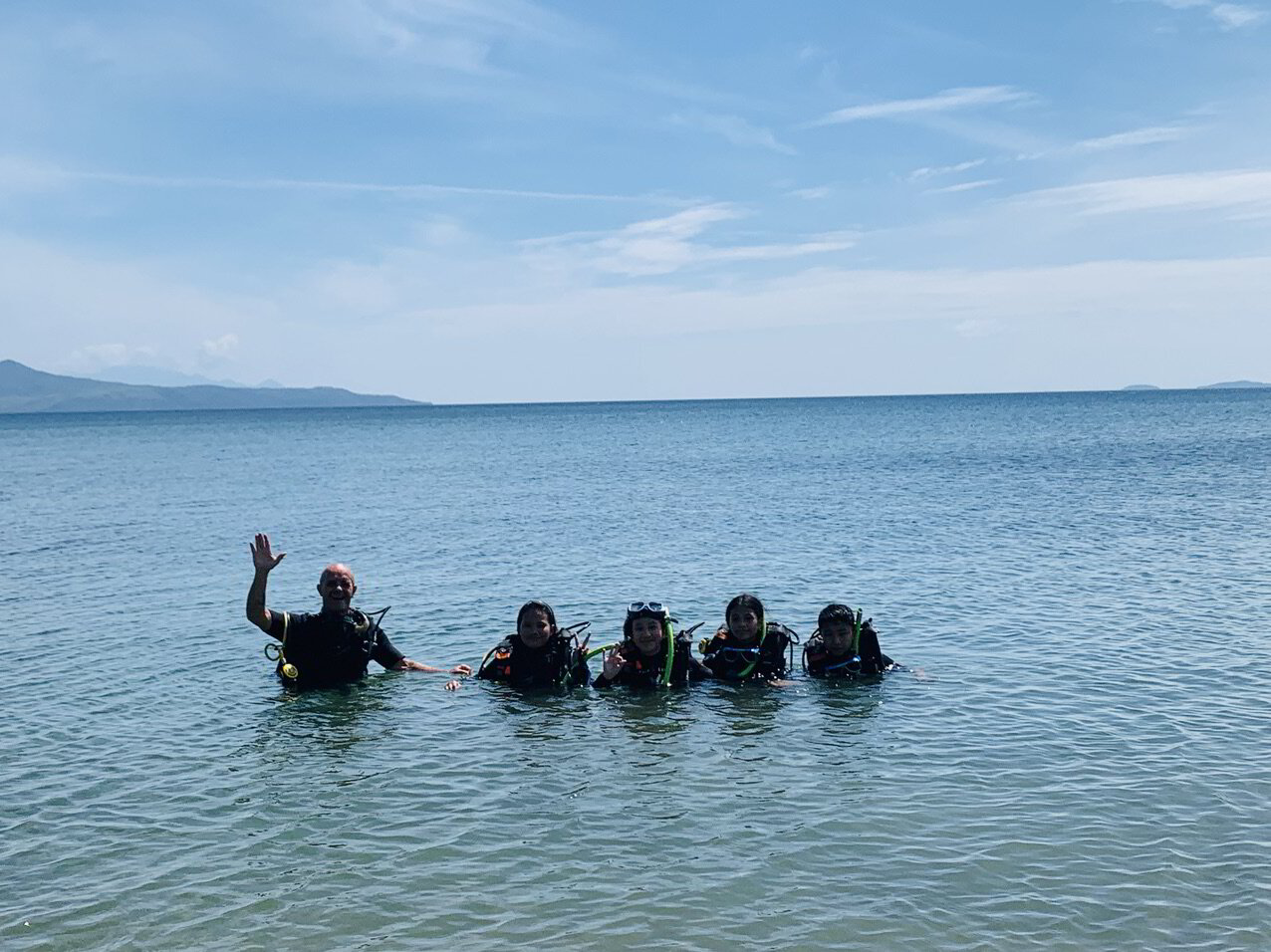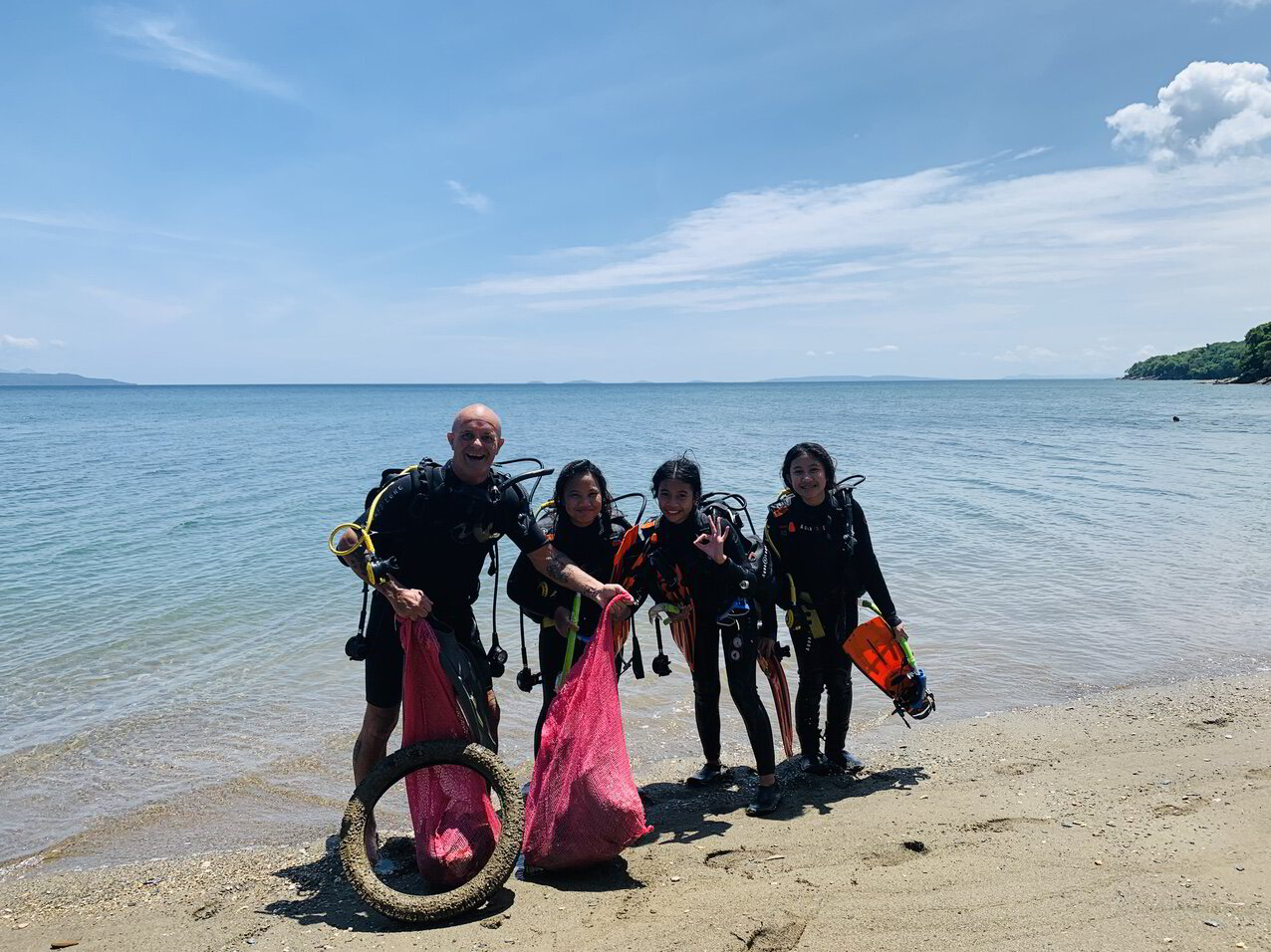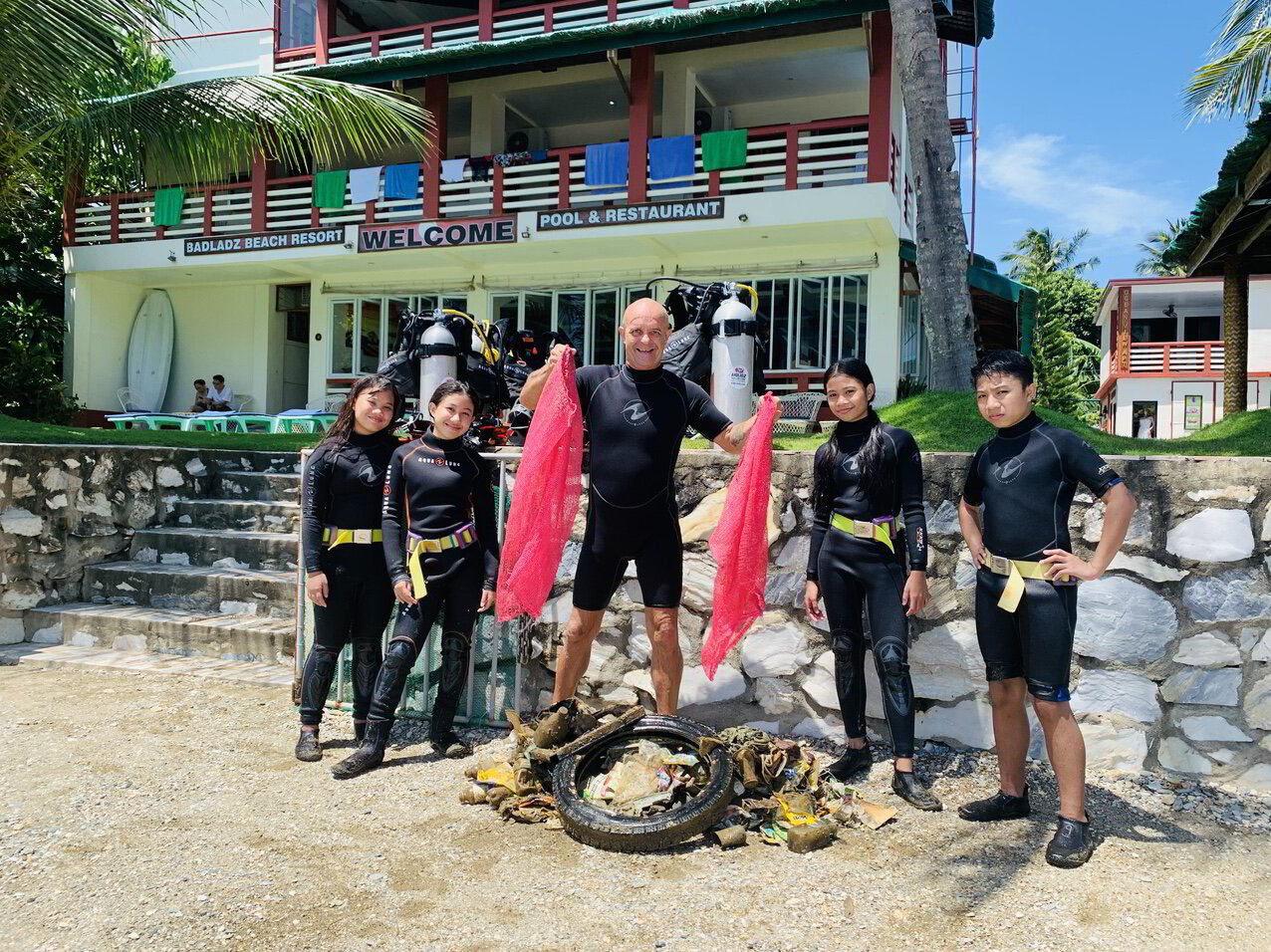 Beach Clean Up and Scuba Diving with BADLADZ
Everyone is invited to join us for this beach clean up. Have Fun, Stay Fit, Practice your Scuba & Snorkeling skills.
Mask & Snorkel equipment is provided for Free, Scuba Diving Gear at half price rental for certified divers, and Beach walkers are welcome. We provide the trash sacks.
Just contact us on Facebook or email us info@badladz.com
This activity is weather permitting of course as big waves & heavy rain make it difficult and dangerous. Just call before you come – 0939 914 8819
The beach clean up fun starts about 8:00 am while the temperature is still relatively cool and we search for trash until 12:00 noon. It's really a nice family outing on the beach, a great way to start the day and an activity that everyone can join, regardless of age.
Note: Please bring gloves as the sea creatures are sometimes hiding in/on the trash.
During this Beach Clean Up you will probably see very little marine life because they are hiding during daytime BUT come and join us for a night dive in this same area and you will be stunned at the variety of sea creatures that live beneath the ocean floor just waiting for the lights to go out !
Do you enjoy Muck Diving, have you ever tried ? Most night dives here you will see Octopus galore, sometimes a dozen or more !
Contact our Dive Shop, we dive every day – 0998 989 8485 and we will schedule your Adventure !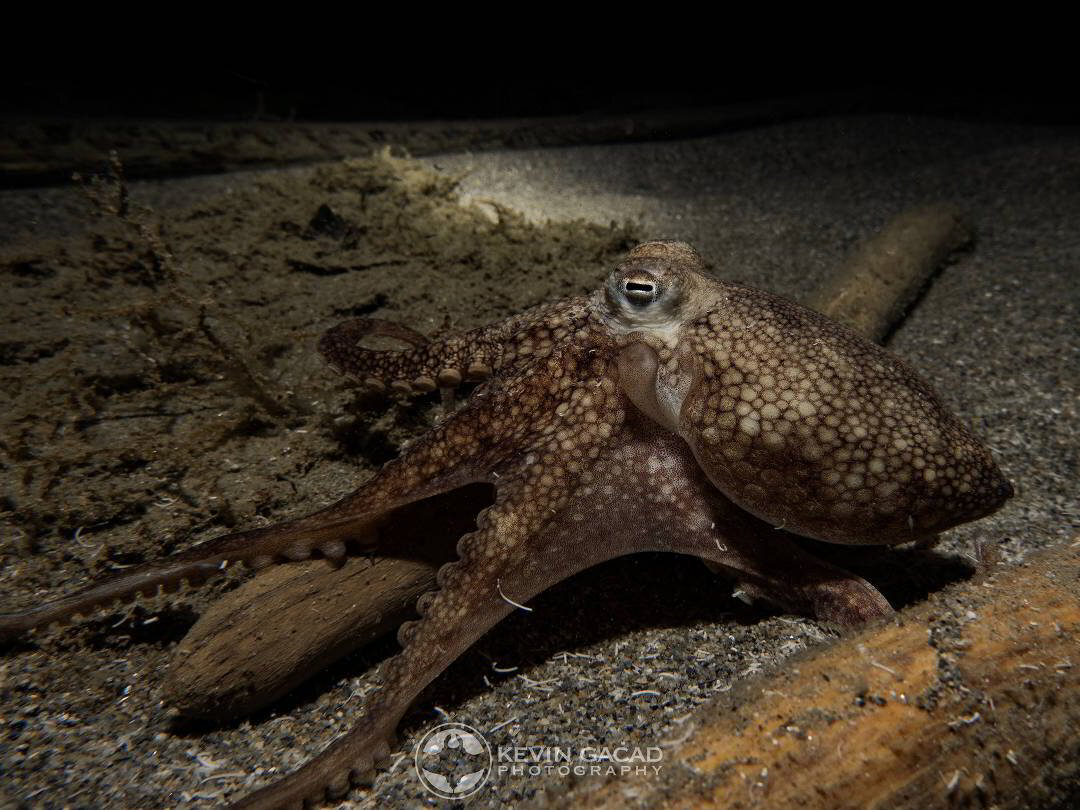 Take Care, Enjoy and let's all do something to save the planet !