Are you looking for the best Puerto Galera Beach Resort? Of course, you are. All of us would like to know where to go in Puerto Galera to have an amazing stay at one of the best resorts. Safe, Clean & away from the crowds.
Whether going on a holiday trip and enjoy some fun during vacation or taking a quick weekend getaway from the city. Mindoro island is the number one travel destination near Manila, and for good reason. That's why I decided to write this to help you decide where to stay when planning to visit Puerto Galera for your next island getaway.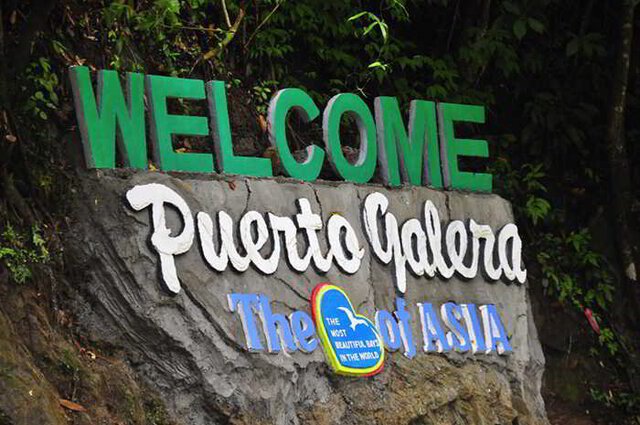 Puerto Galera tourist spot
If you want to have the best all-around access to the many Puerto Galera tourist spots, adventure activities, and also relaxation. BADLADZ Beach and Dive Resort is a really great option offering more than just an amazing resort in a perfect location.
It is one of only a handful of resorts in Puerto Galera that stayed open for guests during the covid lockdown. Fully accredited by the Dept of Health and Dept of Tourism. It offers safe sparkling clean, sanitized rooms, restaurants, and perfectly manicured grounds away from the crowds.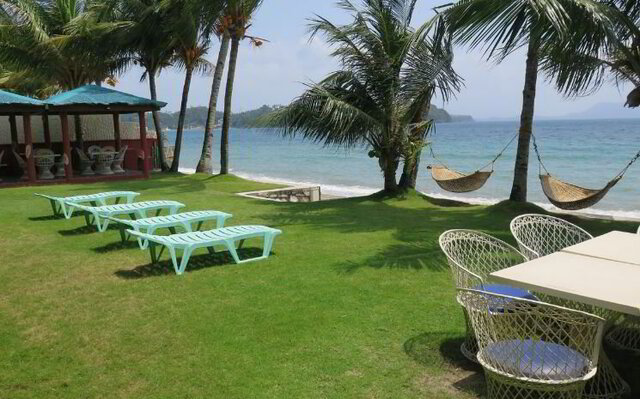 We also offer some amazing adventures around the island. There are several Puerto Galera beach resorts to choose from around the island. Some are better than others, however, many of them are usually lacking in one area or another. You can stay in White Beach, Sabang, or other often visited beaches here, but if you are looking for the most well-rounded central location, you'll find it all at BADLADZ Beach and Dive Resort.
BADLADZ Beach and Dive Resort
BADLADZ Beach & Dive Resort is always at the top of the review sites like Trip Advisor as a result of our outstanding customer service, great reviews. Also, the excellent atmosphere that only BADLADZ can provide is why so many of our guests continue to return year after year.
Imagine yourself waking up with the sun shining in through the window, no alarm ringing. You get up at your own pace when you want. Walking outside, there's a beautiful beachfront, the breeze rolling in off the water.
Someone asks you what you would like to drink, perhaps a hot mug of coffee to go with your morning view? After a delicious breakfast, you decide to go for a little swim in the cool water, followed by a nap in the hammock. Then, maybe a relaxing Massage in our fully equipped Pampered Spa.
Does this sound too good to be true? Is there truly a place where you can relax and move at your own pace? There most certainly is. I just described my Tuesday morning here at the BADLADZ Beach Resort in Puerto Galera.
Just about everyone who stayed at BADLADZ and wrote a review has only good things to say. Many of them regard it as "the best Puerto Galera beach resort" on so many of the review sites we are listed on that we have started to lose track of how many times we have seen this. So let's take a look at what prompted such glowing reviews.
Value for Money
It garners perfect or nearly perfect scores for its location, the quality of the rooms, the quality of the sleep you get, the kind of service, and the cleanliness.
What's surprising is that the rates are hardly those that merit such value. The single room costs only 1,890 PHP, and in dollars, that's just $38 for a night!
The Rooms on the Resort are Just Right
You've got comfy beds, your own clean bathroom, a TV with international channels, an air conditioner and a fan, along with a daily cleaning service.
What more do you need? We don't typically advocate staying in your room all the time while you're here though. If you have the capacity to do so. You would be missing a lot of adventure on your vacation in Puerto Galera. If you don't experience the adventures waiting outside your hotel room.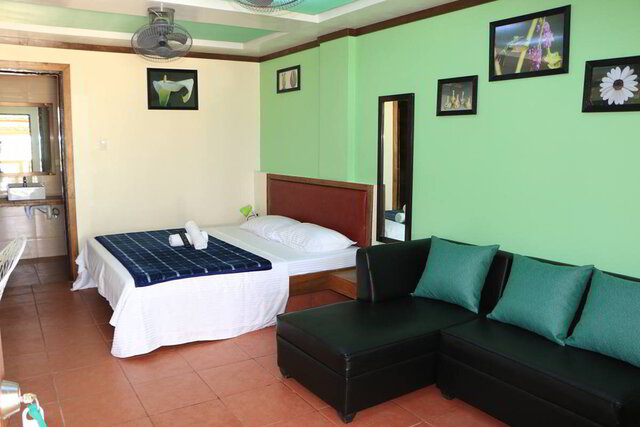 It's in a Perfect Location
It is right in front of a rather quiet beach, and you can always take a dip in the private pool whenever you want. If you want to taste the hustle and bustle of the White Beach Strip, it's just a 20-minute tricycle ride.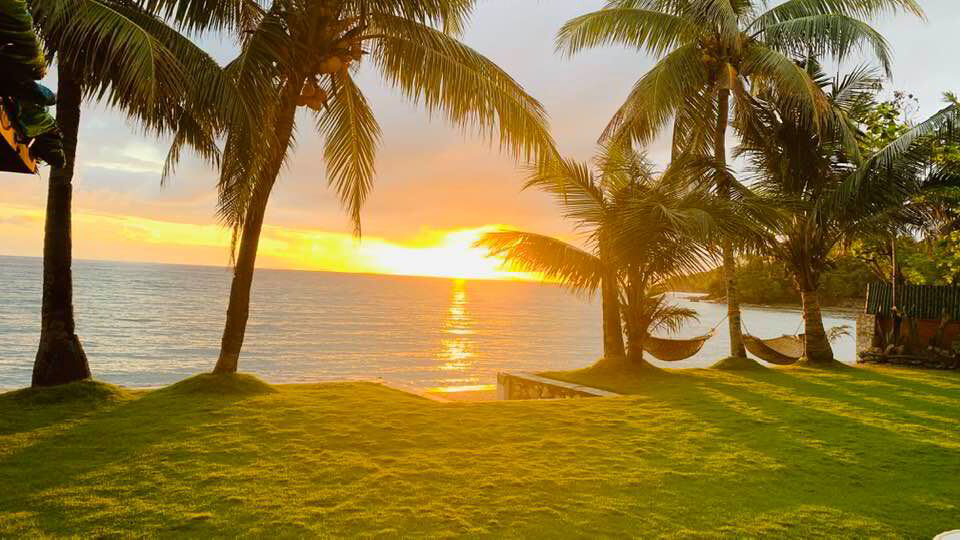 And when you're done with the frenetic activity there, you can come back to BADLADZ and relax in utter serenity.
Perfect Choice
Puerto Galera is famous for its more than 40 dive sites, and at BADLADZ, there's an in-house dive shop. From here, you can then easily arrange for diving expeditions to your heart's content with our highly acclaimed dive instructors.
The diving here is truly exquisite, so you don't want to pass it up when visiting Puerto Galera.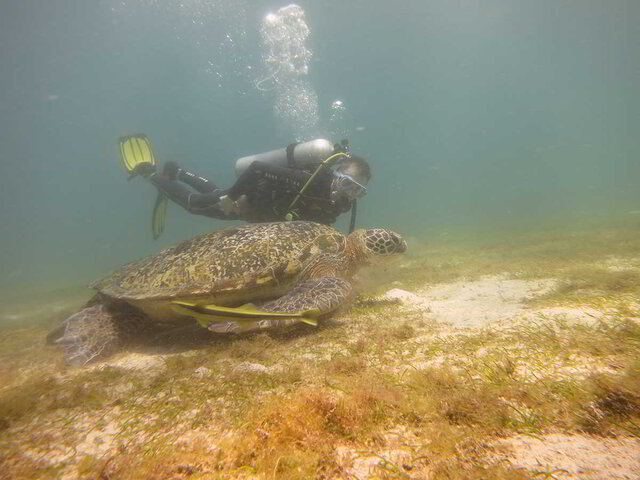 The Food is Heavenly
You've got International Cuisine here, including International and Mexican foods. Of course, we also have gourmet Filipino dishes on the menu as well.
The fresh nachos are everyone's favorite for lunch, and for dinner. You can also try spicy sizzling prawns or you can try your luck with finishing the enormous Wet Burrito.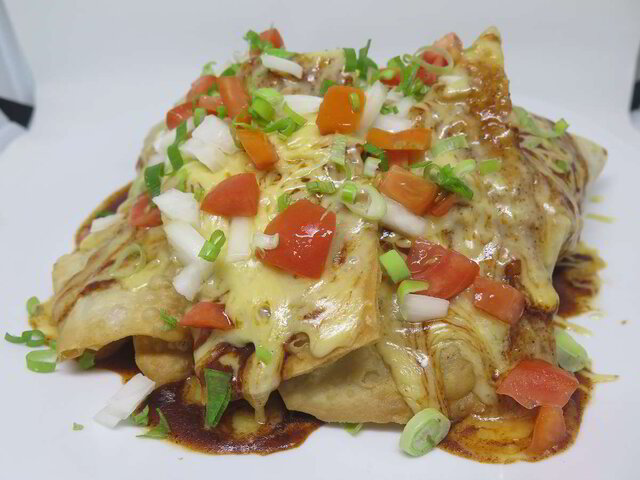 The Atmosphere is Friendly
In fact, "friendly" doesn't even begin to describe the demeanor of the service and staff, and that includes the owners (a Canadian and Filipino couple). As one visitor remarked, "you'll be treated as a family". In a country where hospitality and friendliness is a way of life, the camaraderie and congeniality here is to be experienced to be believed.
These are common observations we read in the reviews our guests leave us in TripAdvisor and various other online booking engines.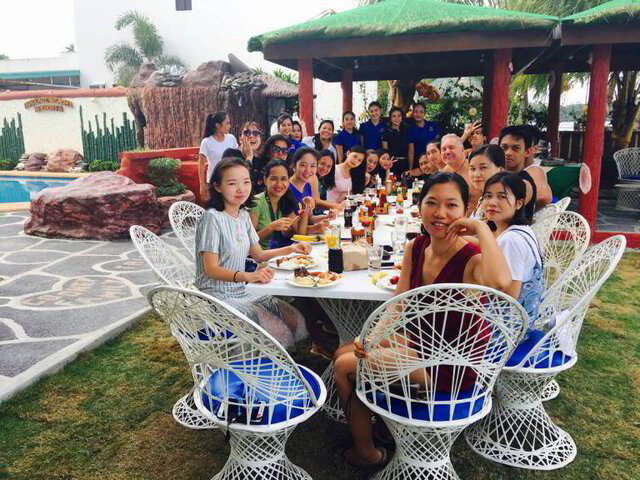 Quiet and Peaceful
BADLADZ Beach and Dive Resort are also slightly away from the main hustle and bustle of Puerto Galera. Most Puerto Galera beach resort places themselves in the middle of really busy areas such as White Beach and Sabang. While this is convenient in one sense, it creates a crowded holiday experience. You stay among hordes of other tourists. Here at BADLADZ, we march to a different drum.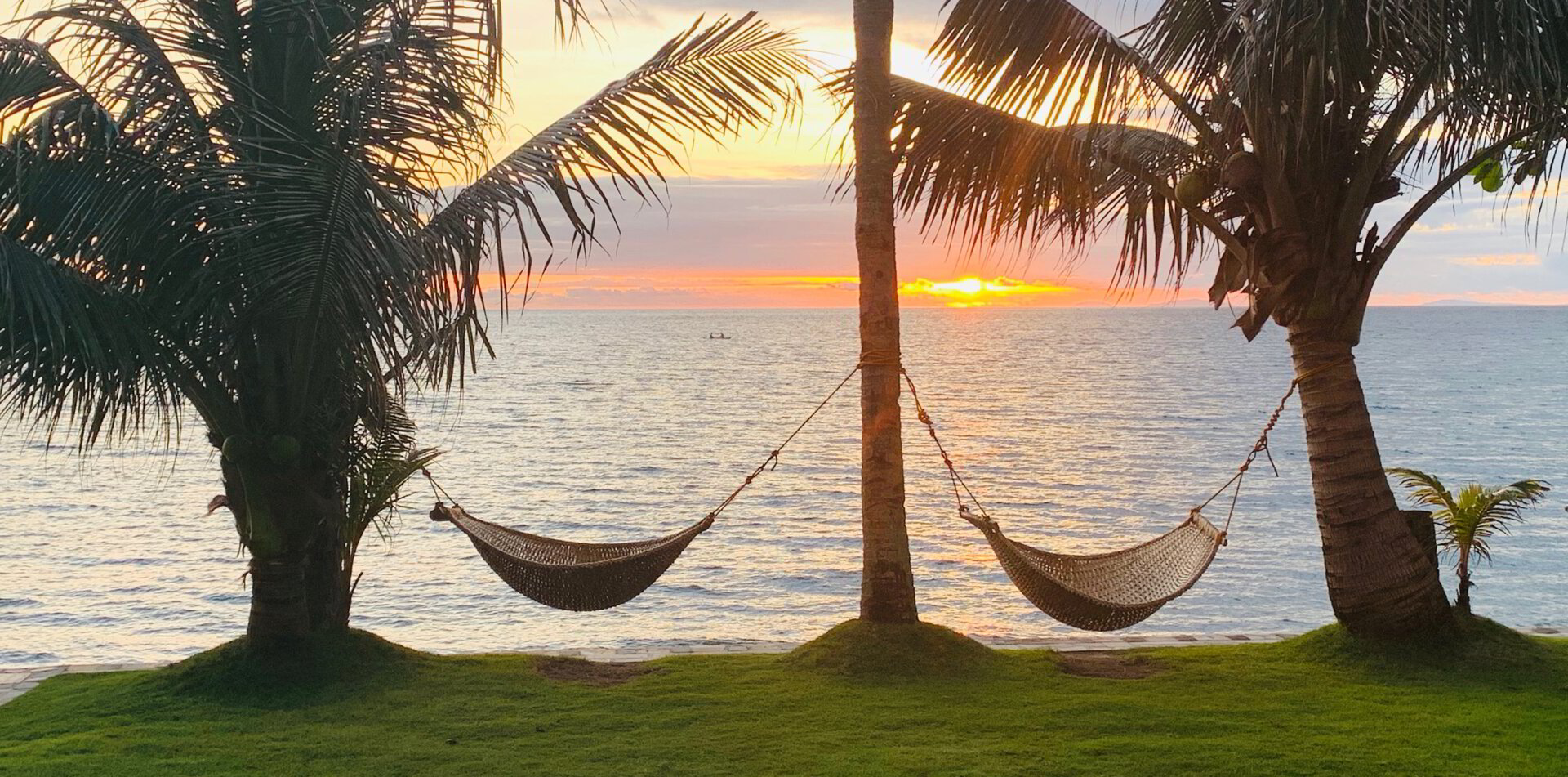 We decided to buck the usual trend and build our Puerto Galera beach resort where you could actually enjoy it. It is quiet, peaceful, and relaxing. For company, you have the humble coconut tree, the soft, fine sand, and water lapping calmly at the shore.
However, despite the peace & quiet, you are still only a few minute's drive from the main areas. If you've got the need for adventure and excitement in the famous Puerto Galera nightlife, ride into town or any of the other party beaches and party away!
Perfect Place for your Family
Another great thing about this resort is, it's perfect for groups and families.
While the name "BADLADZ" might not sound like the ideal family destination, you will find it very family-friendly when you arrive. BADLADZ Beach and Dive Resort are perfect for the entire family for holidays or family gatherings.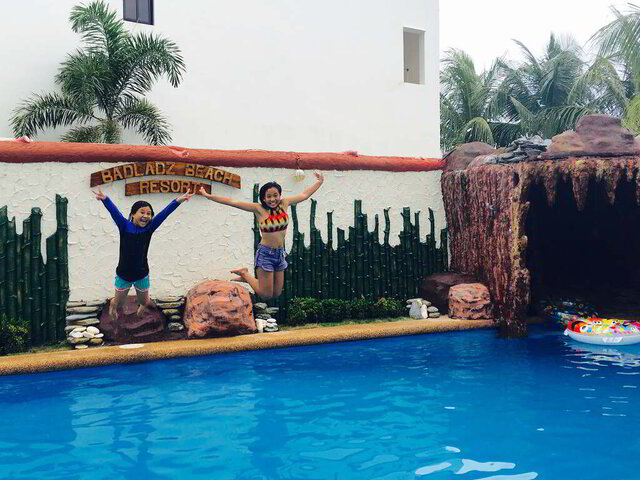 During the evenings, since there are no bars, restaurants, or nightclubs nearby, it's relaxing and quiet. After your kids are in bed, enjoy a romantic glass of wine with your partner while you breathe in the night air.
So if you're looking for a resort where you can feel comfortable and secure, where your kids will enjoy the beach, where it's quiet, relaxing, and serene, stay at BADLADZ Beach and Dive Resort.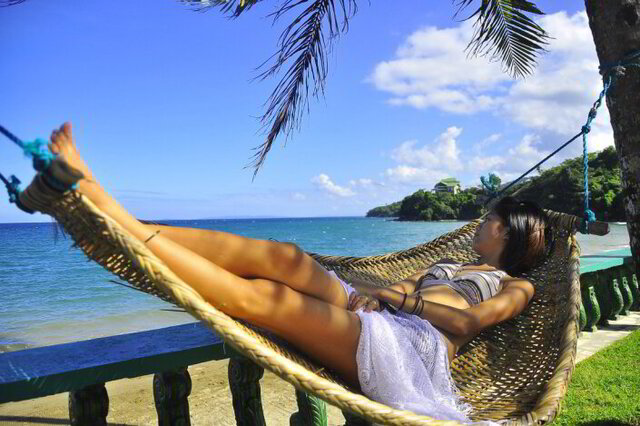 Come and Stay with us!
You know as much as I do that working too much isn't healthy. You need to take the occasional break. When you decide that you've had enough and are ready to put the rat race on hold for a few days or a few weeks, bring your whole family to Puerto Galera, we'll be waiting with cool drinks.
If you are ready to visit this tropical paradise for yourself and want to truly get away for a while, come visit this amazing Puerto Galera tourist spot here with us at BADLADZ Beach and Dive Resort and you will be glad you did.
Contact us today and we will be more than happy to help you plan your next tropical island vacation here on this beautiful island oasis!
Cheers,
Sean